This week we welcome Chris Imber to the CBFC Artist Spotlight!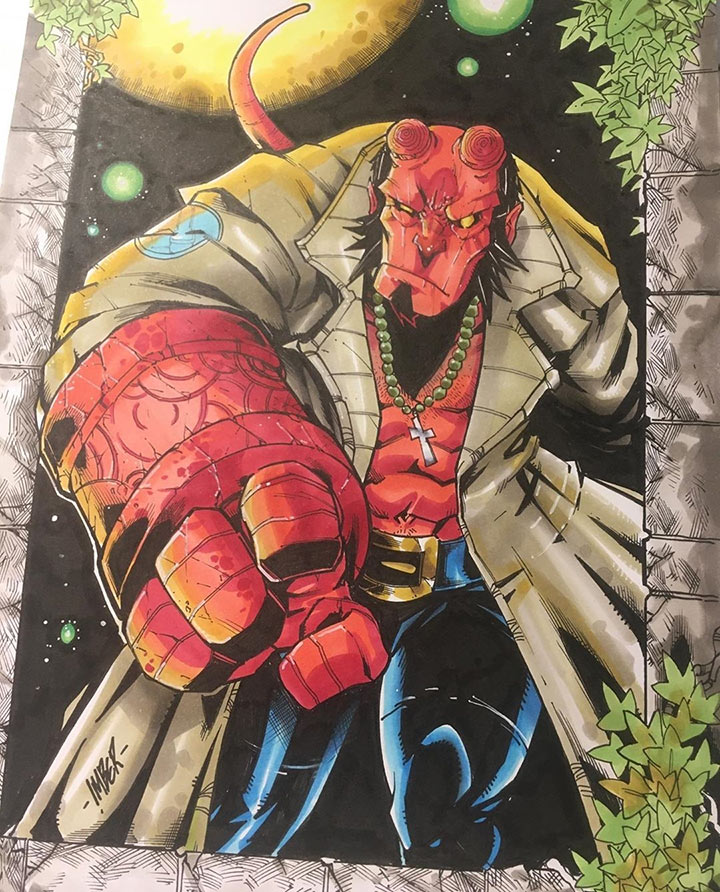 Q. Where are you from?
A. I'm from a small village in the National forest UK. Near where the Robin Hood story took place.
Q. How long have you been drawing?
A. All my life. As long as I can remember from a picture of my nanna way back in early primary school. I took art classes and followed the usual school path. I'm 38 now.
Q. What materials do prefer to do your art with?
A. Prisms colour blue pencil for pencils and uni pin pens , platinum ink pen and pentel brush pen for inks. I use copies for convention sketches too. I'm always on the look out for new stuff though. That Platinum pen was a game changer.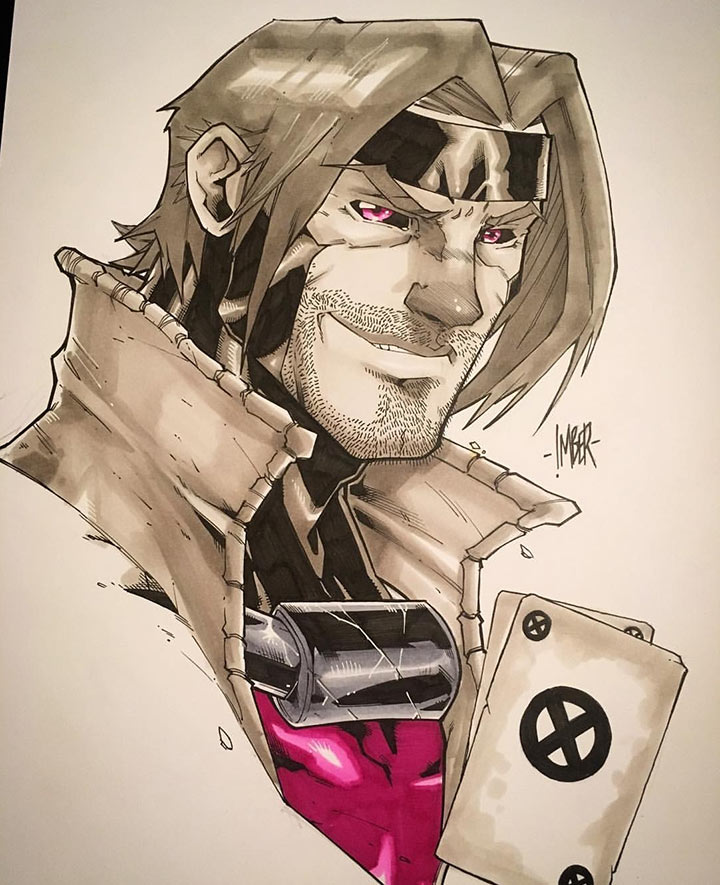 Q. Character you love to draw?
A. Gambit, Chamber, Guyver, Colossus and pretty much any 90's era X-Men haha.
Q. What Character would you want to draw that you haven't drawn yet?
A. Ooooh good question. Let's say… Azrael from Batman, Emplate from Gen X or anyone from Invincible (my favorite book).
Q. What artist inspires you the most and why?
A. Hands down Jim Lee, Joe Madureira and Greg Capullo. There art has so much feeling into it. Amazing. 
Q. What was your first published work?
A. Only self published stuff apart from a piece in Udons tribute to Capcom. My first book was Last Sheriff Issue 1 for Reckless Hero.
Q. Which artist would you love to do a collaboration piece with?
A. Of course Jim Lee, Joe Madureira, Greg Capullo, but Ryan Ottley, Humberto Ramos as well. Theres so many more I would love to work with but the list will go on to long haha.
Big thanks to Chris for taking the time to answer a few of our questions! Be sure to give him a follow!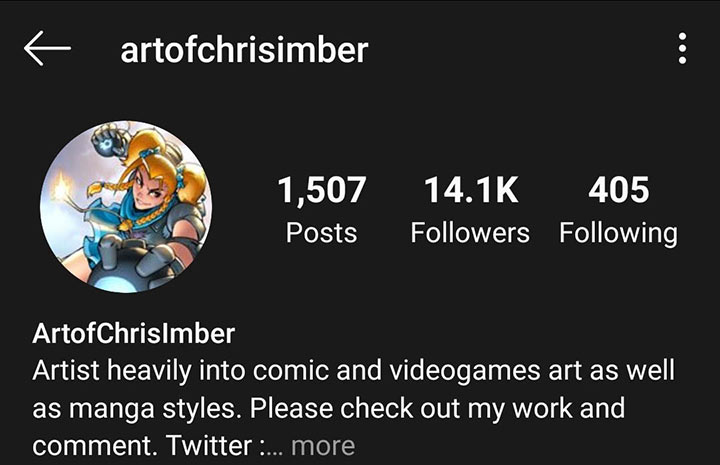 Don't forget to check back next week for our next Artist Spotlight! If you're an artist and are looking to be featured on our page please hit me up here. I'd love to hear from you.
-Chris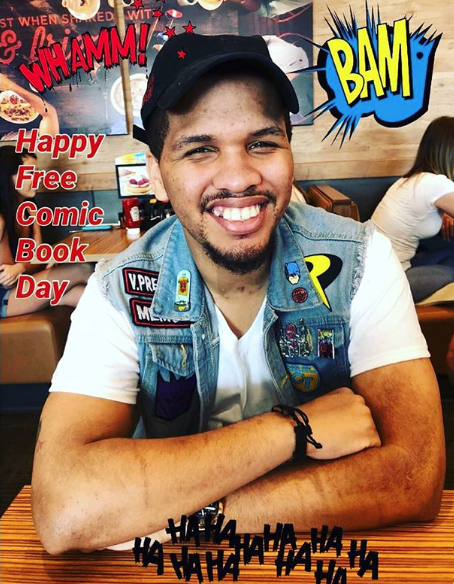 East Coast Member, Comic Book Fiend Club
Personal quest, search every dollarbin in Philly!