This week we welcome Adam Fields to the CBFC Artist Spotlight!
Q. Where are you from?
A. I am from Eaton OH
Q. How long you've been drawing?
A.  I've been drawing since I was 3 years old. Literally all my life. Doing design work for almost 20 years but illustrating comics professionally for about 5 years.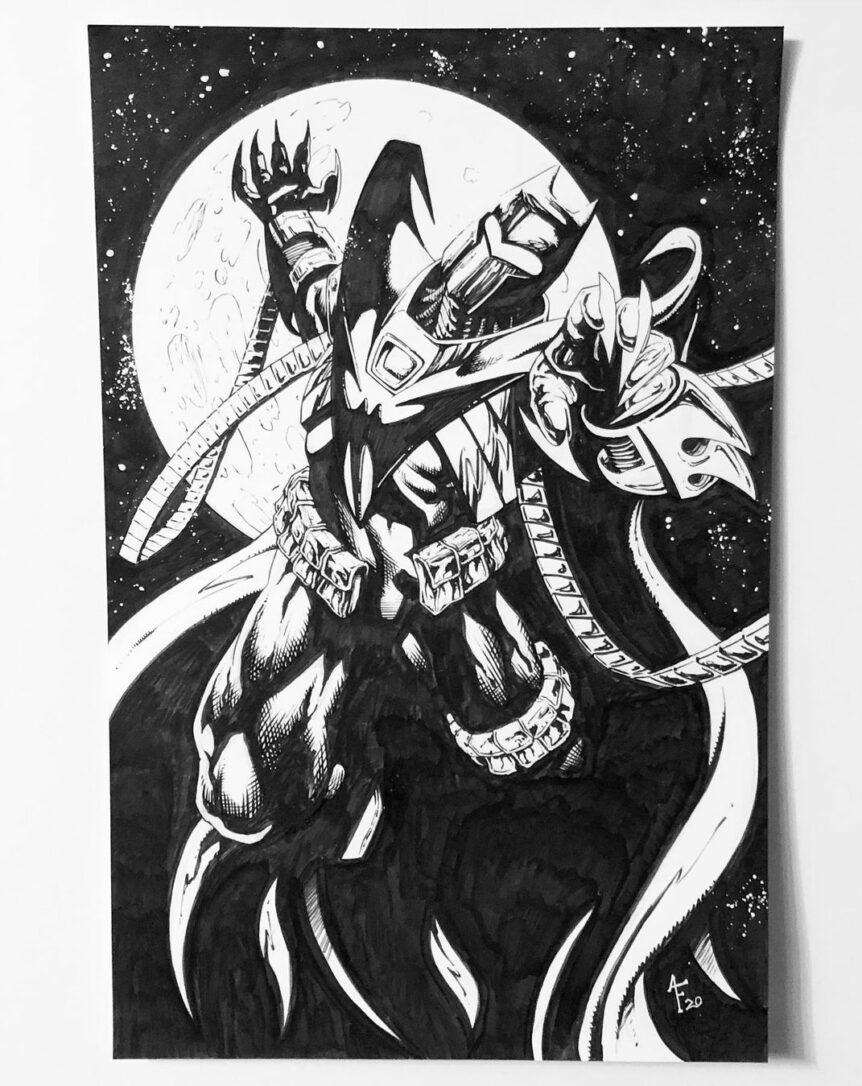 Q. What materials do prefer to do your art with?
A. For my work, I prefer traditional mediums. For colors on published work, I will do digital. But I do 90% of my work on paper with pencils and pens.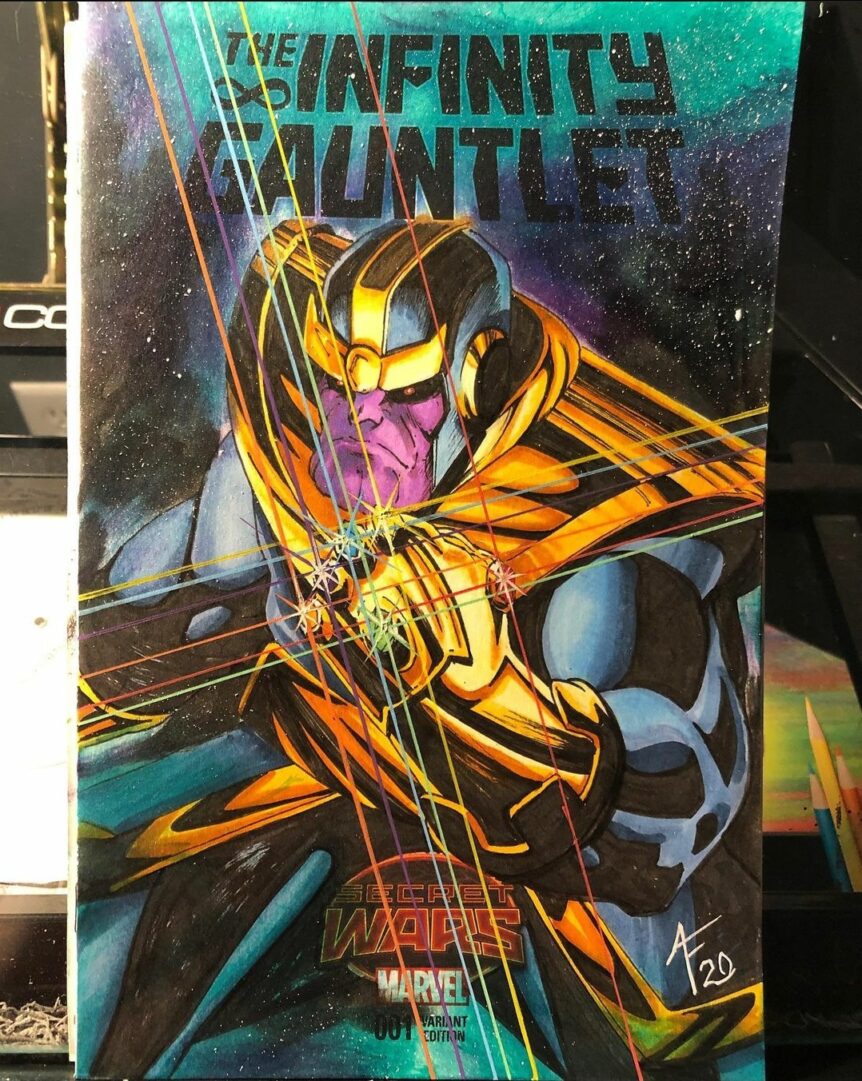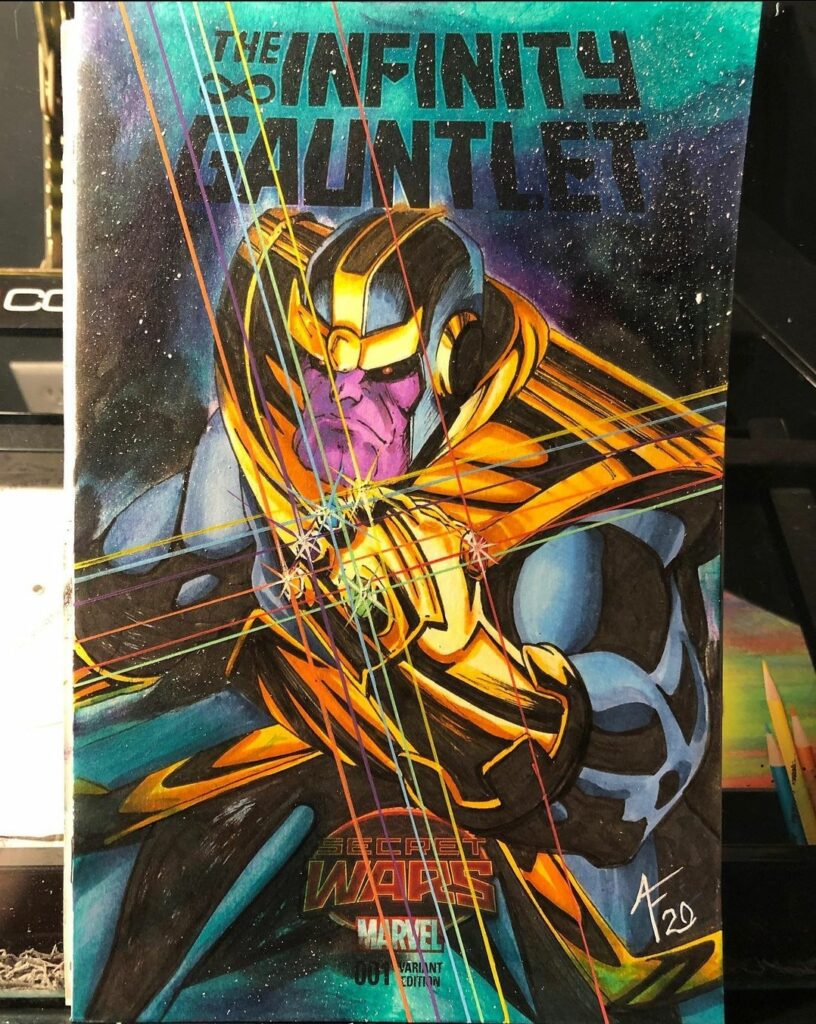 Q. Character you love to draw?
A. My absolute favorite character to draw is Venom. But I enjoy drawing and creating, my own original characters.
Q. Character that you want to draw that you haven't drawn yet?
A. Professionally, I think it would be amazing to do a Spawn book or even a cover. Love Spawn.
Q. What artist inspires you the most and why?
A. I have a few artists that inspire me, but my short list is Todd McFarlane, David Finch, Jim Lee and Greg Capullo. I love all their styles and when I started pursuing this career, I studied their styles because it was so close to what I did naturally. But, Todd has always been my number one because of the vast world he's created along with some of the most exciting action figures. I even wrote about becoming a toy designer in high school based off of his company.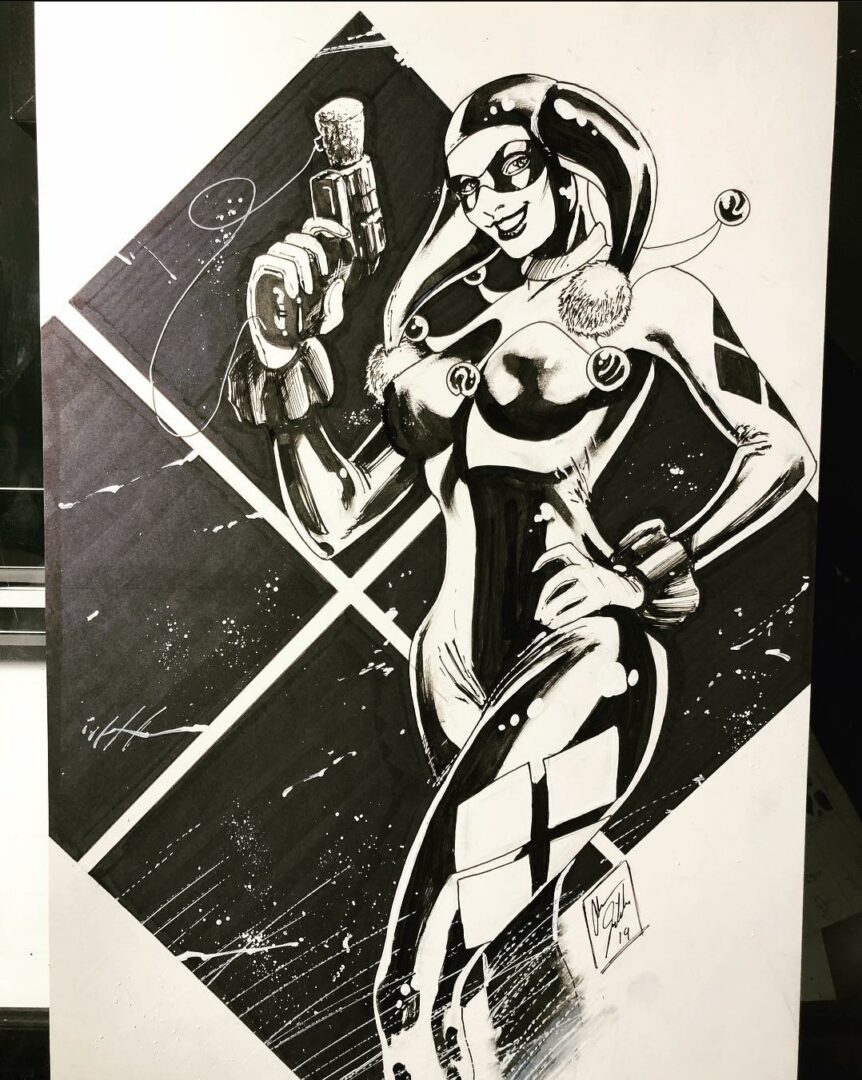 Q. What was your first published work?
A.  My first published work was actually a cover from an author named E.E. Martin. She was looking to redesign one of her novel covers that had won the "Ugliest Book Cover" award and she picked me to do it. Since then, I've done 15 covers for her. My first comic book published was of my own titled PROWL.
Q. Which artist would you love to do a collaboration piece with? 
A. In the future, I would love to work with Todd McFarlane.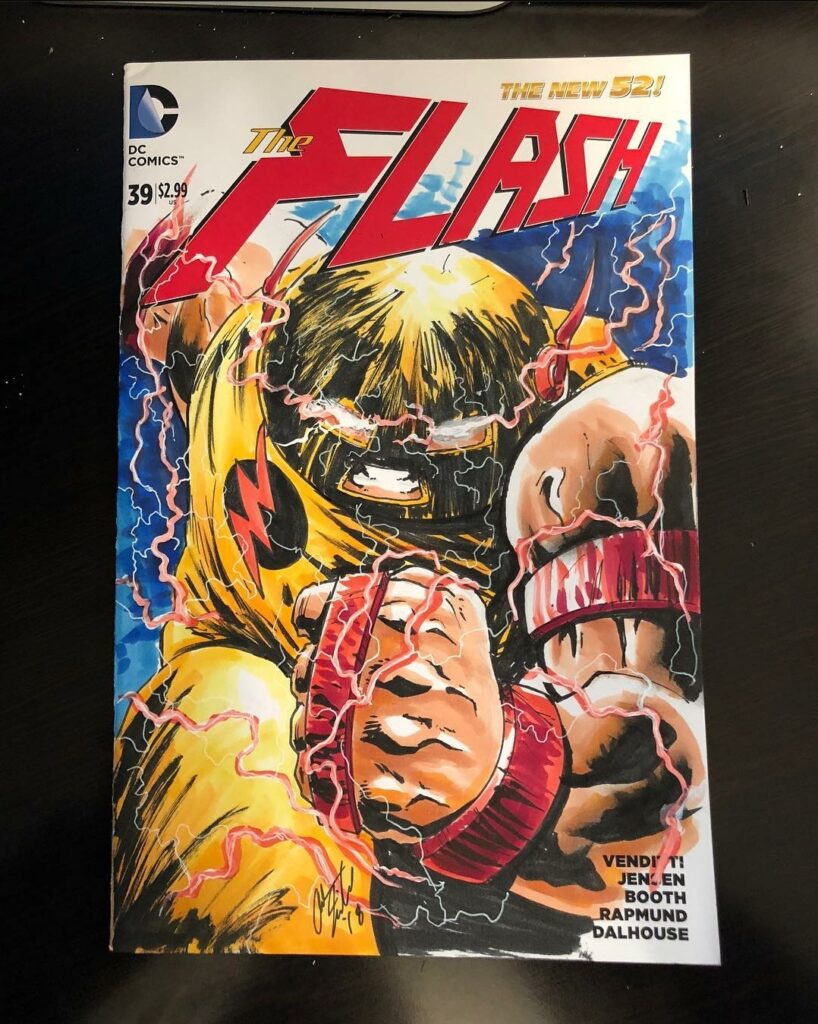 Big thanks to Adam Fields for taking the time to answer a few of our questions! Be sure to give her a follow!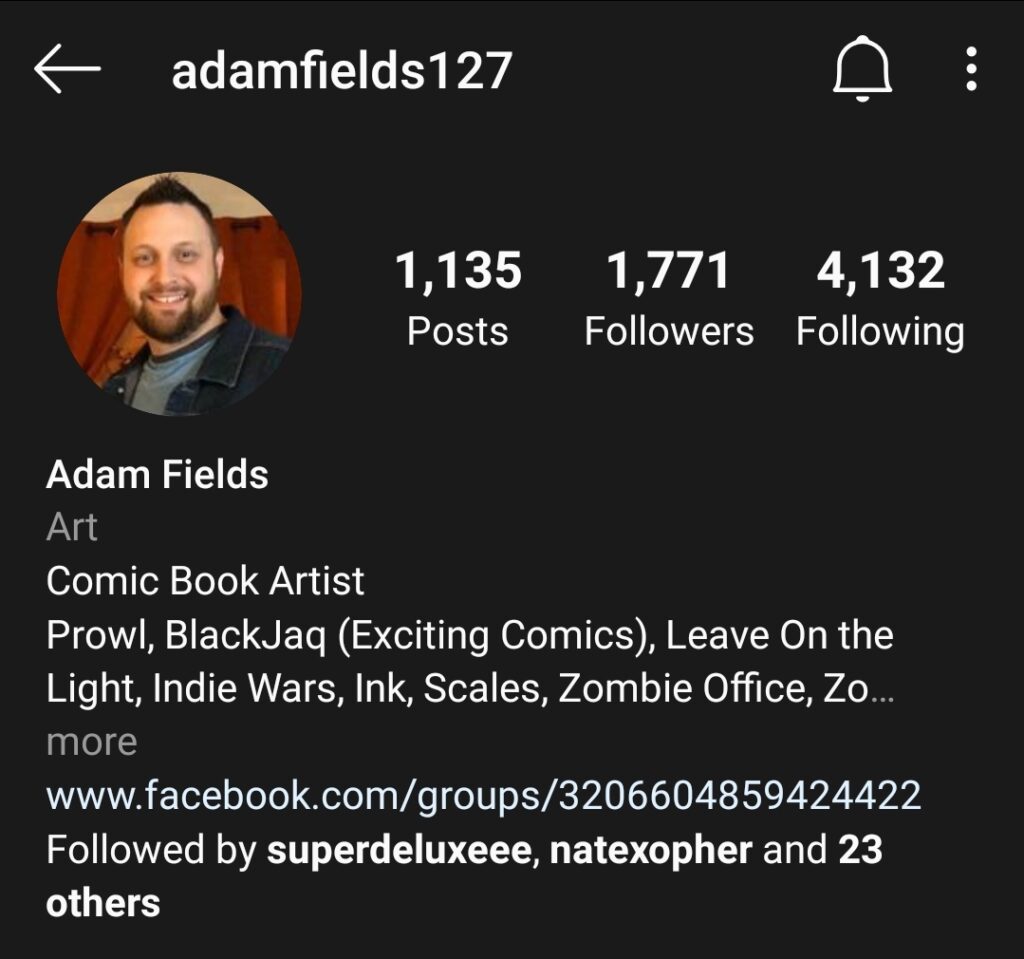 Don't forget to check back next week for our next Artist Spotlight! If you're an artist and are looking to be featured on our page please hit me up here. I'd love to hear from you.
-Chris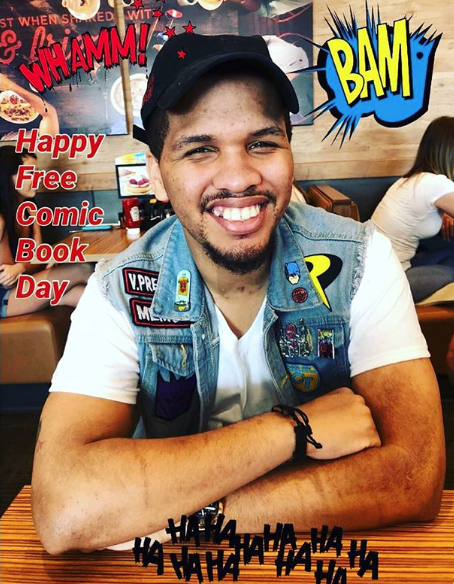 East Coast Member, Comic Book Fiend Club
Personal quest, search every dollarbin in Philly!