This week we welcome

Colbey Joyce

to the CBFC Artist Spotlight!
Q. Where are you from?
A. I'm originally from Douglas, Georgia.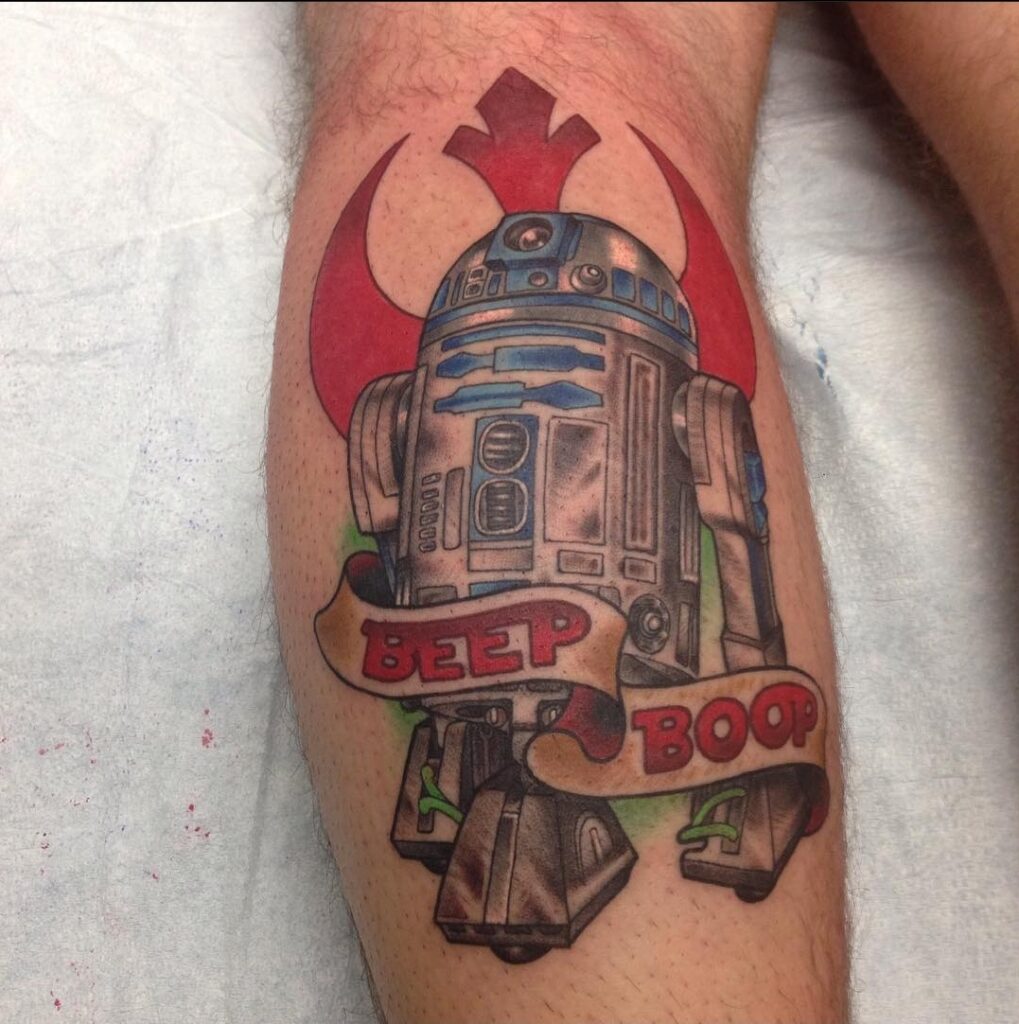 Q. How long you've been drawing?
A. I've been drawing, literally, farther back than I can remember haha!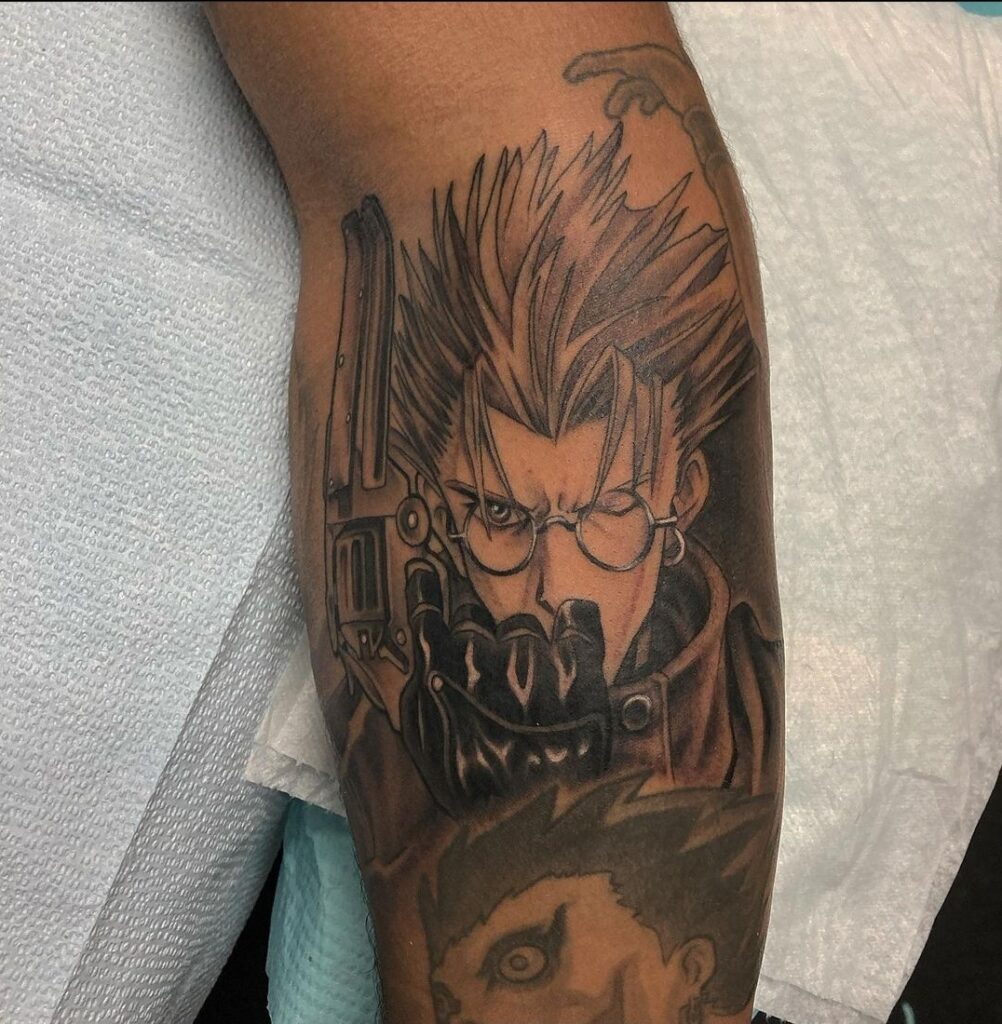 Q. What materials do prefer to do your art with?
A. I just draw with mechanical pencils if I have to. Occasionally I'll paint with liquid acrylic and watercolor. It's mostly use all digital these days, though.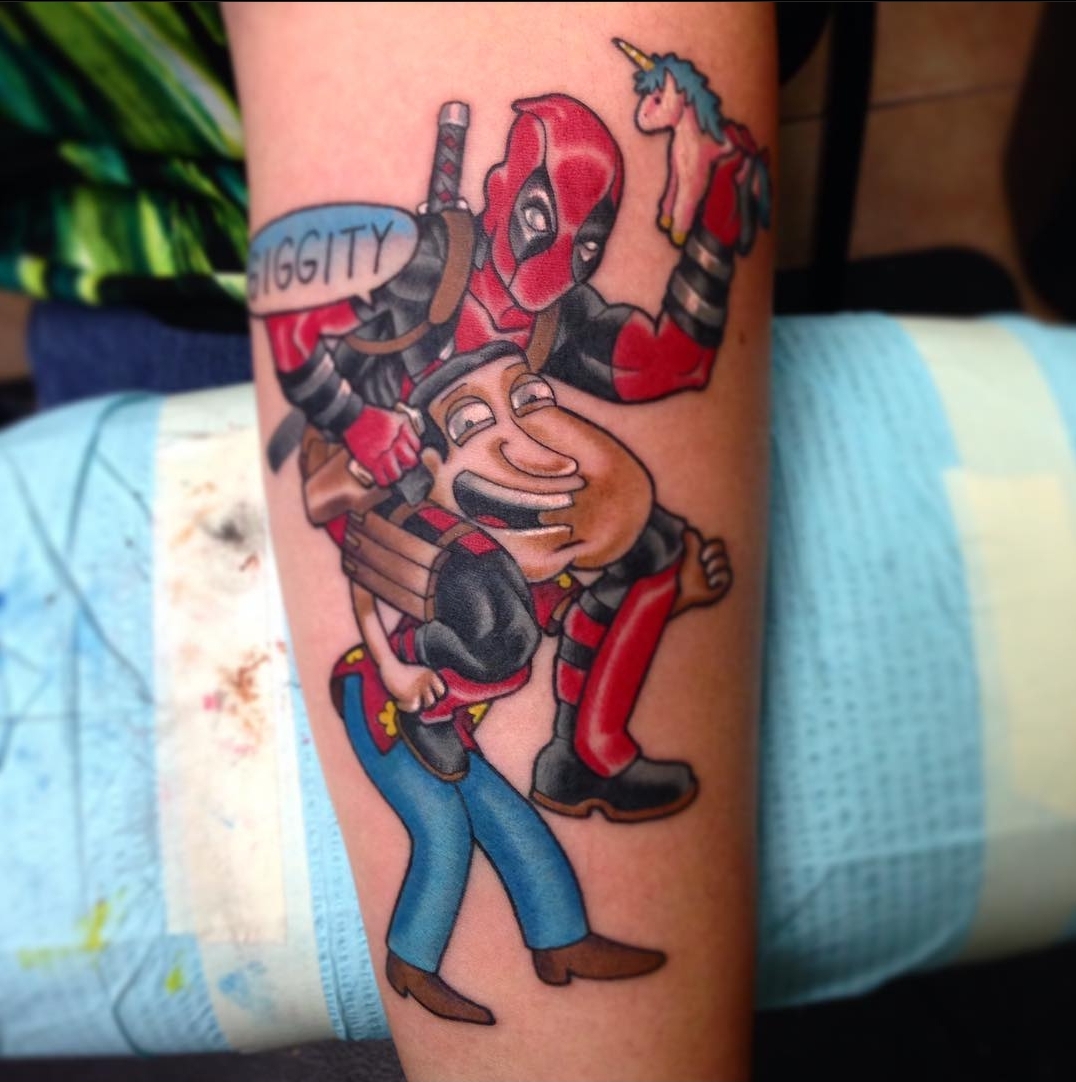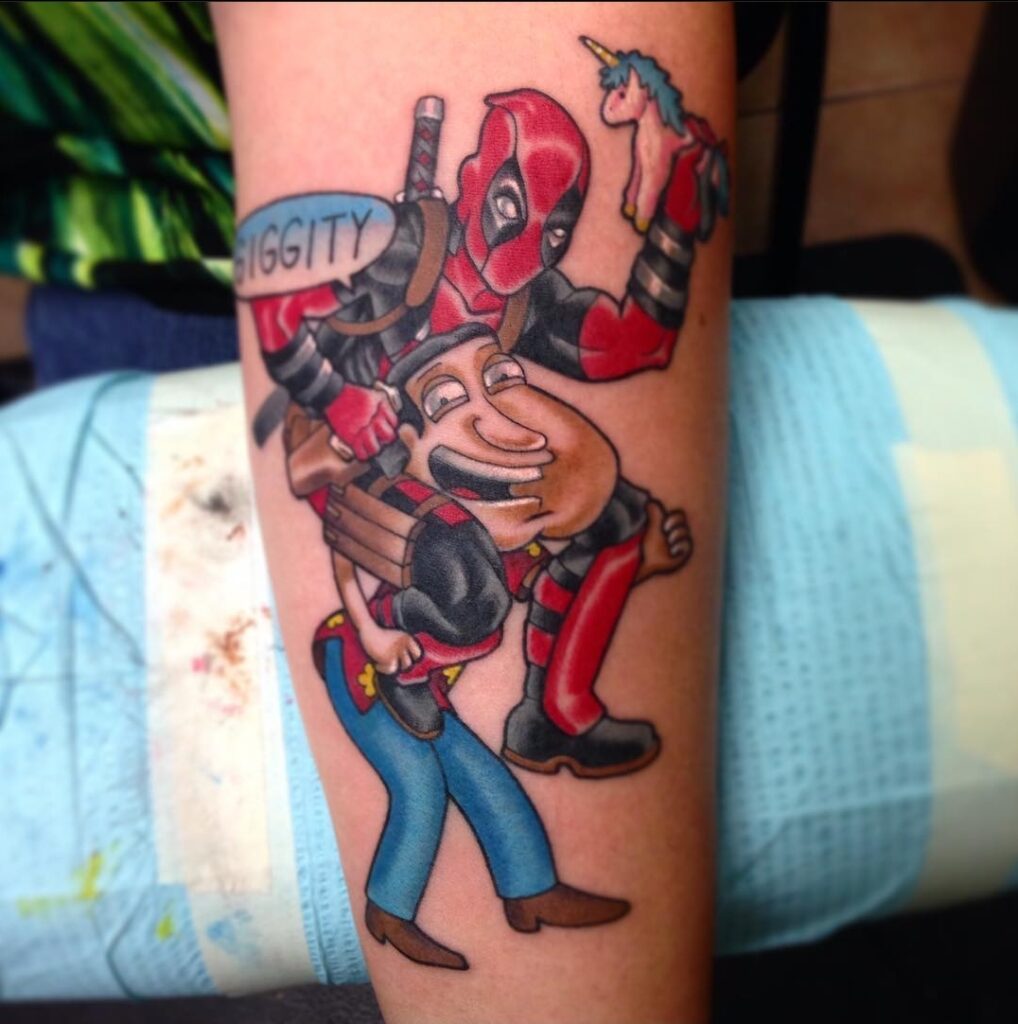 Q. Character you love to draw?
A. I love drawing Spider-Man because his lean frame and fluid motions are always really fun and easy to create dynamic poses and perspectives.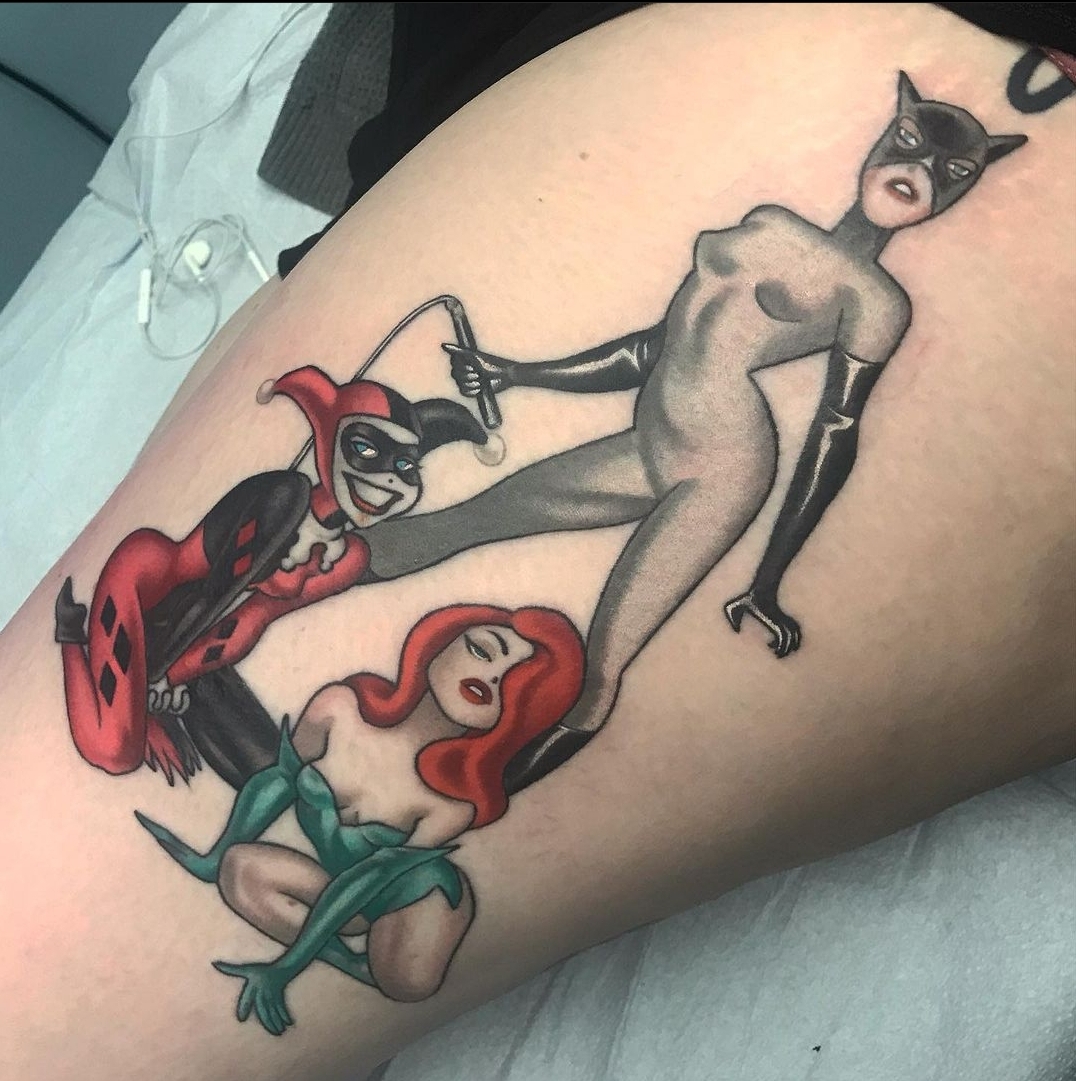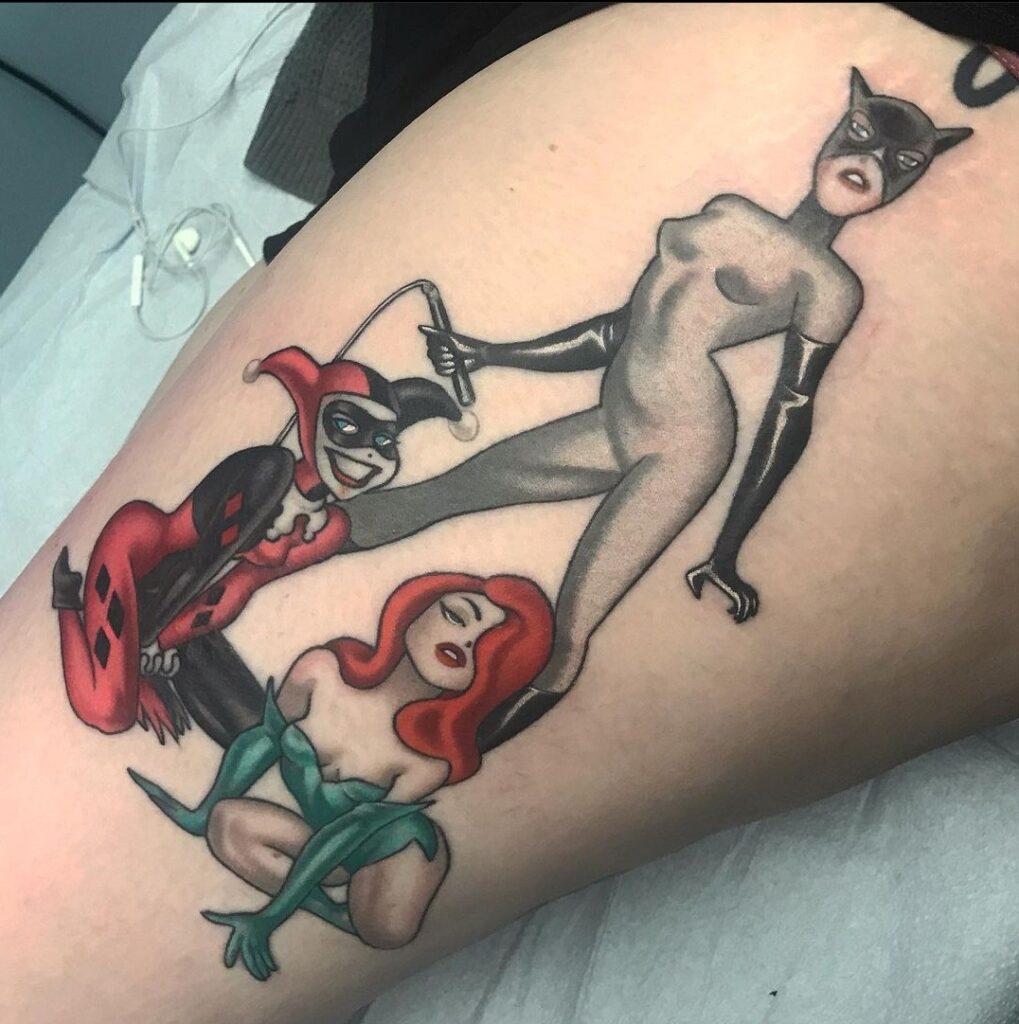 Q. Character that you want to draw that you havn't drawn yet?
A. I don't think I've ever drawn Guts from Berserk. Which is wild because he's hands down my favorite character.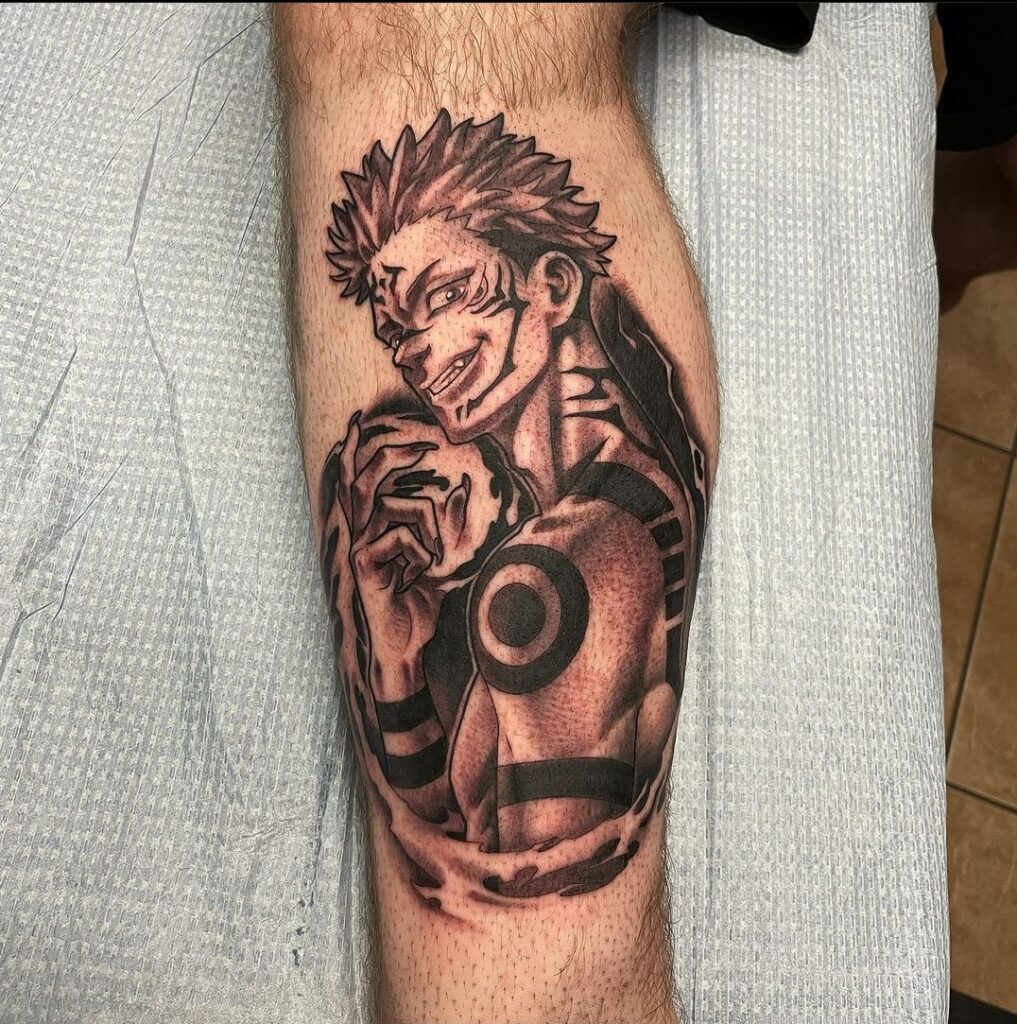 Q. What artist inspires you the most and why?
A. James Jean is probably the most inspirational in general. The guy is amazing, and is a workhorse. However Becky Cloonan was a huge idol of mine when I was young and learning to draw, and Tradd Moore has been blowing my mind since Luther Strode.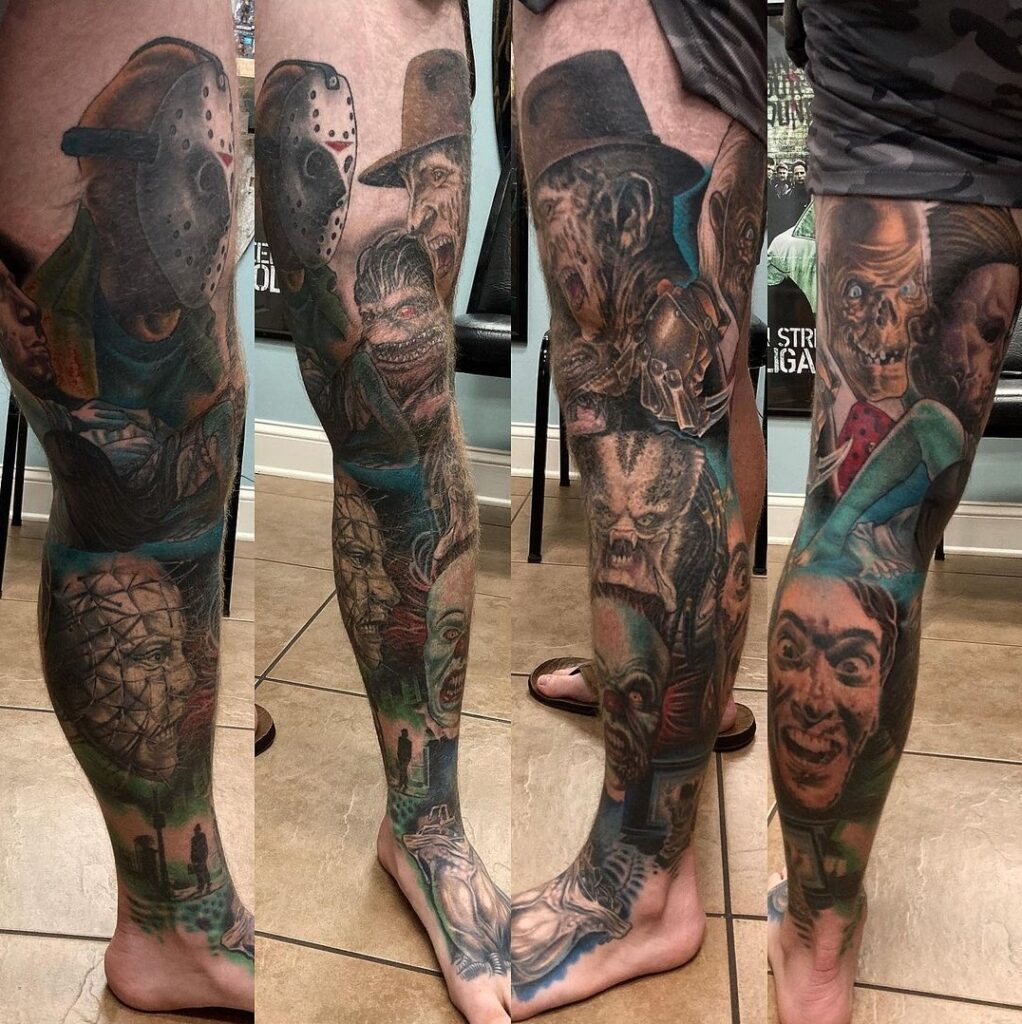 Q. What was your first published work?
A. For tattooer, you submit your work to publications for them to publish or feature it, and I've never tried.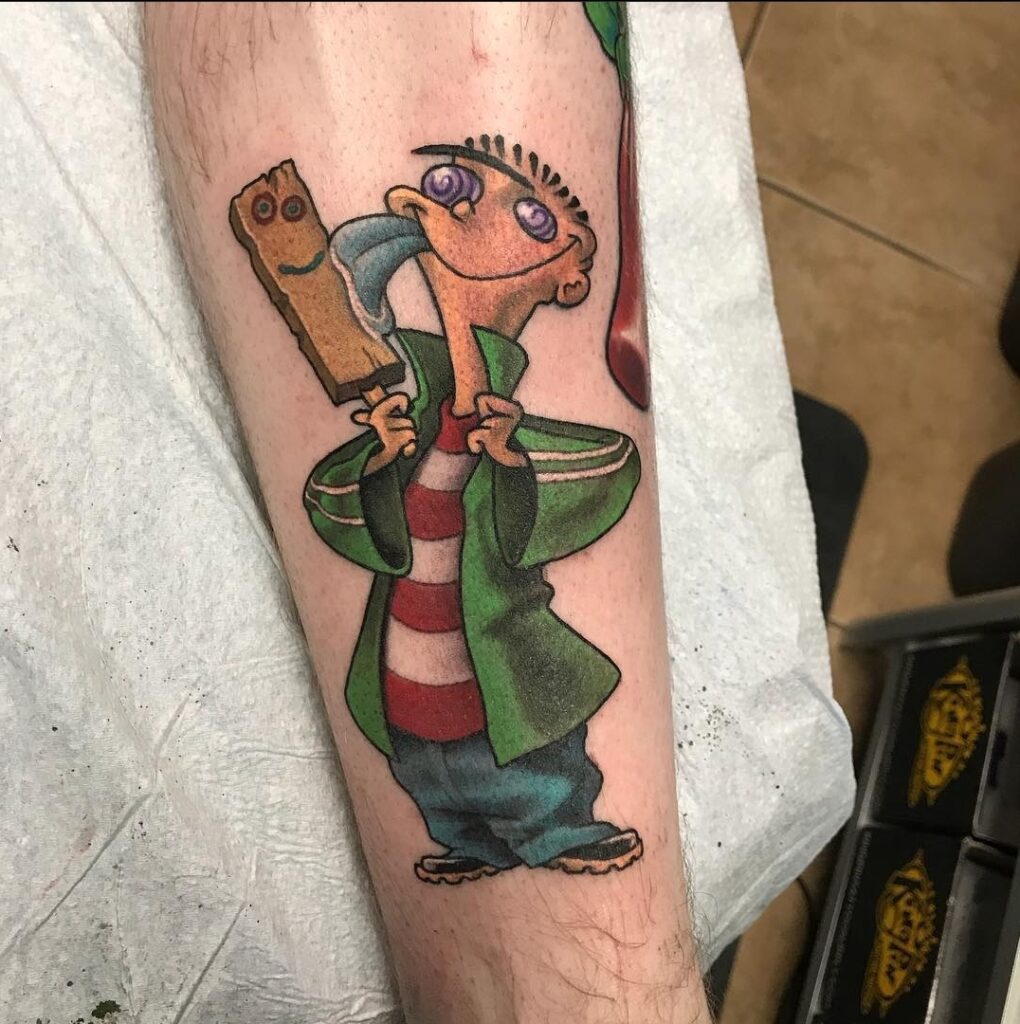 Q. Which artist would you love to do a collaboration piece with? 
A. I'll Draw Invincible if Ryan Ottley will draw blood splatters on it. Hahaha.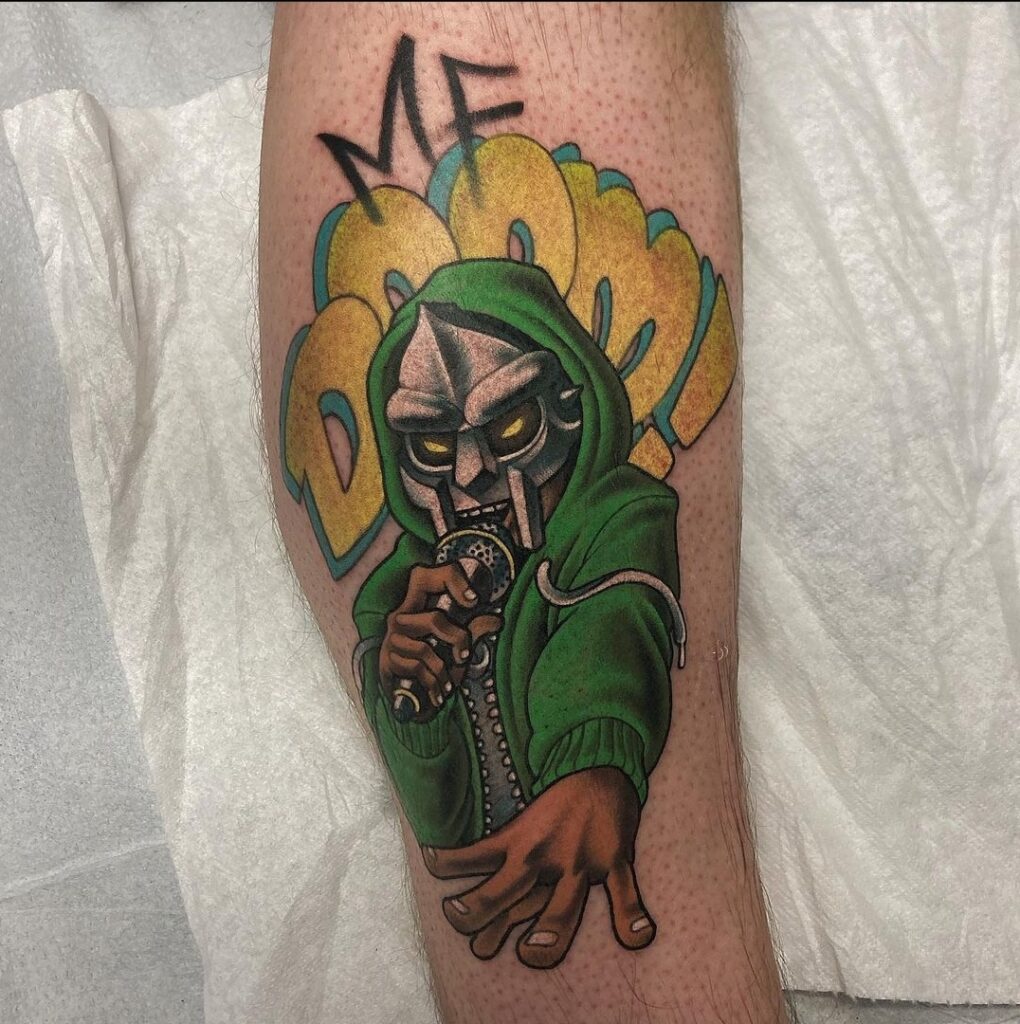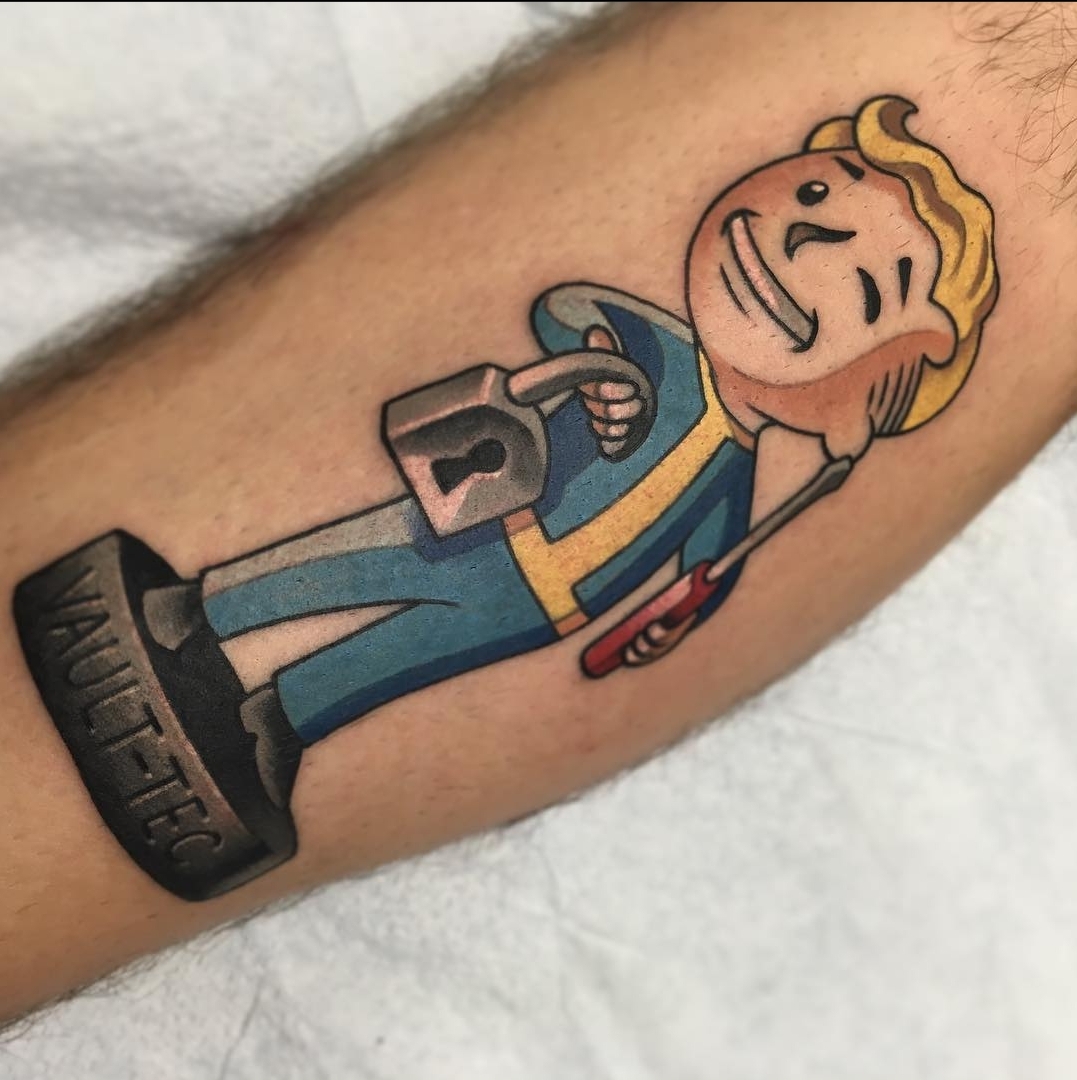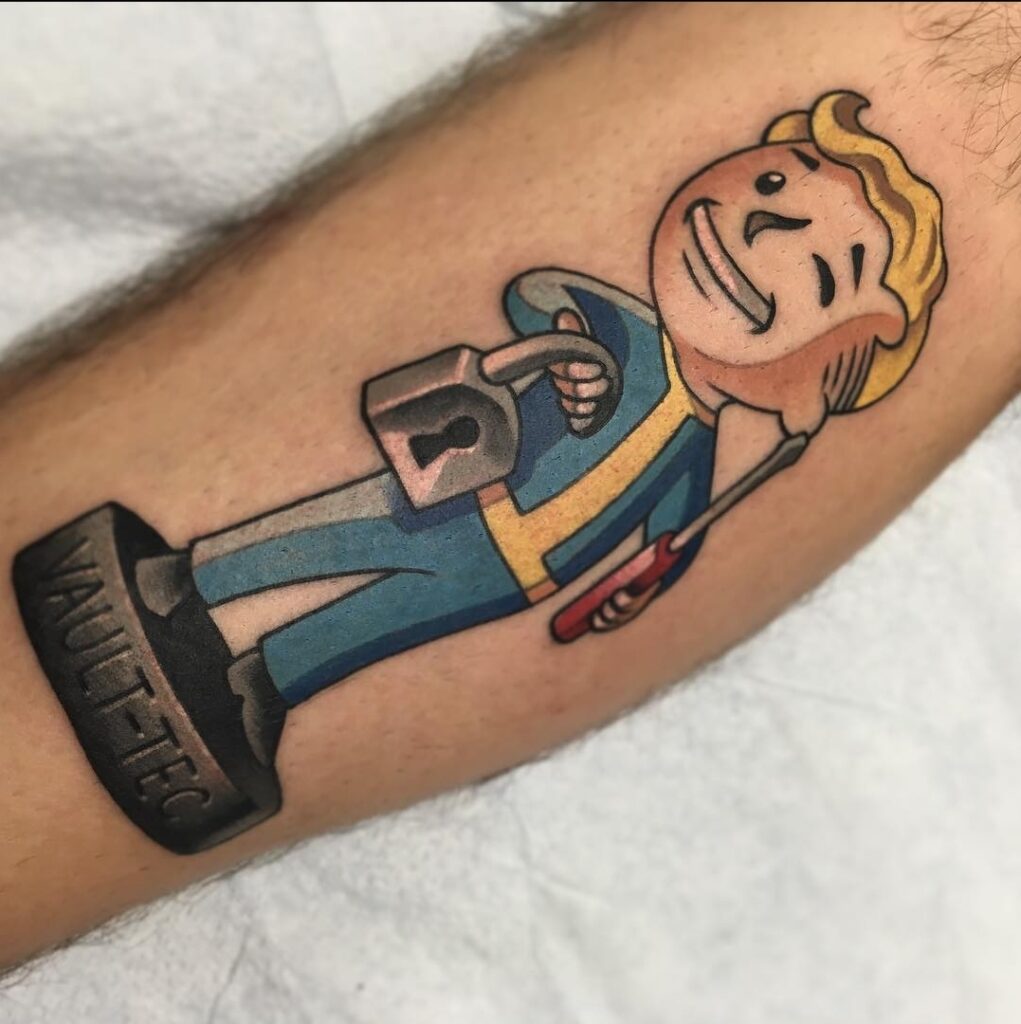 Big thanks

Colbey Joyce

taking the time to answer a few of our questions! Be sure to give her a follow!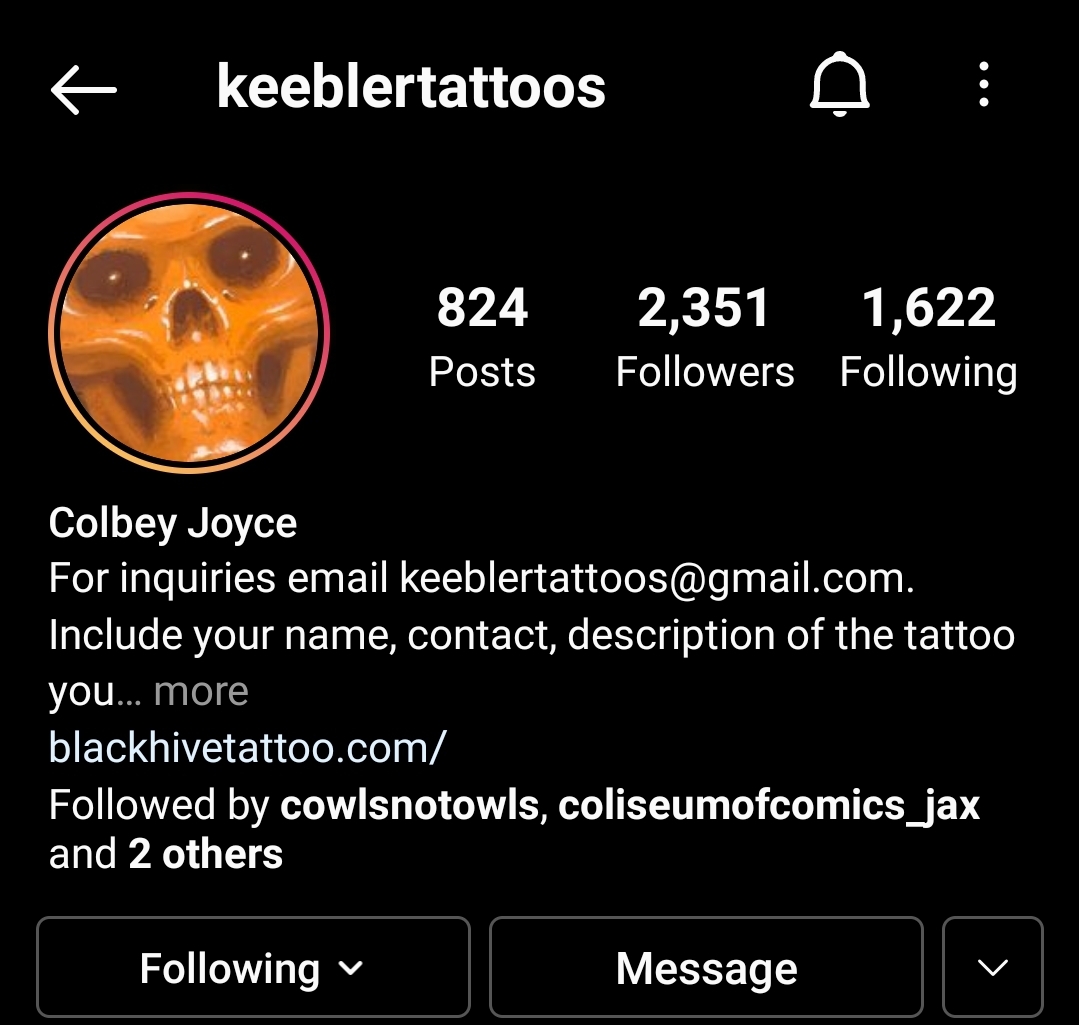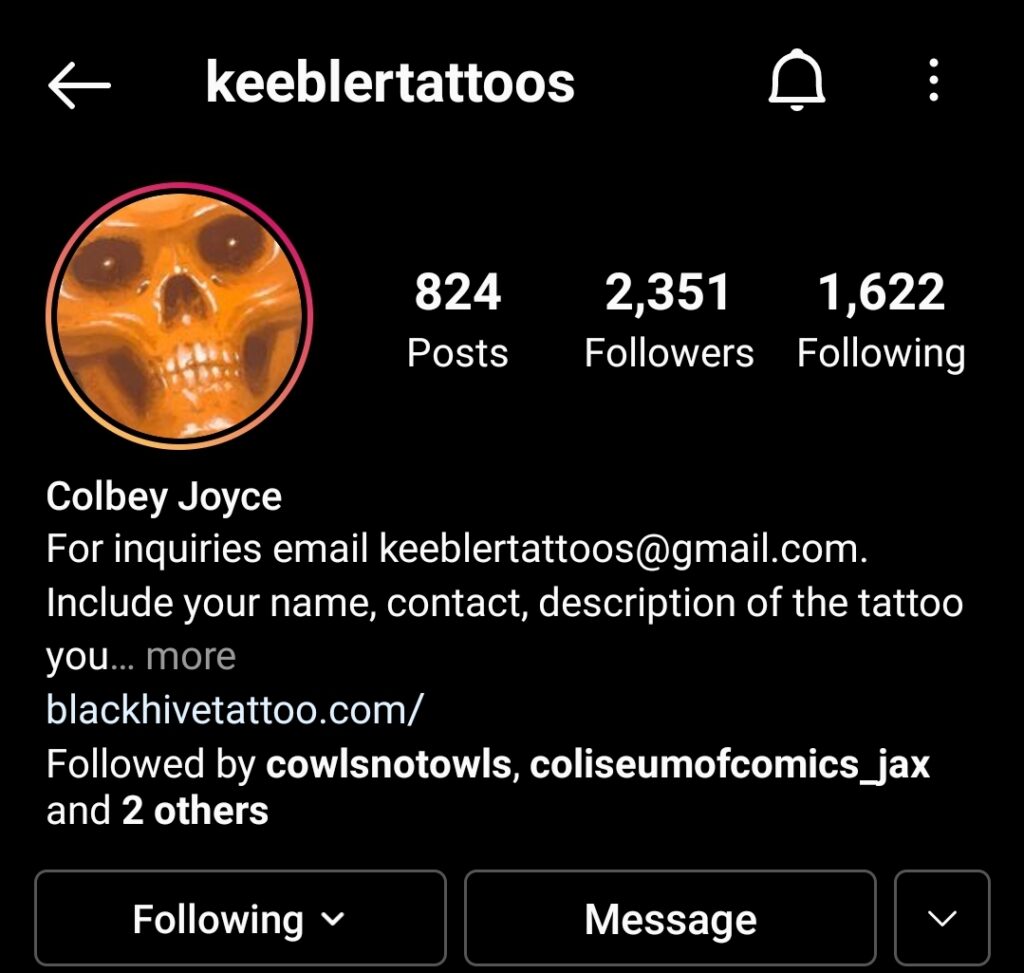 Don't forget to check back next week for our next Artist Spotlight! If you're an artist and are looking to be featured on our page please hit me up

here

. I'd love to hear from you.
-Chris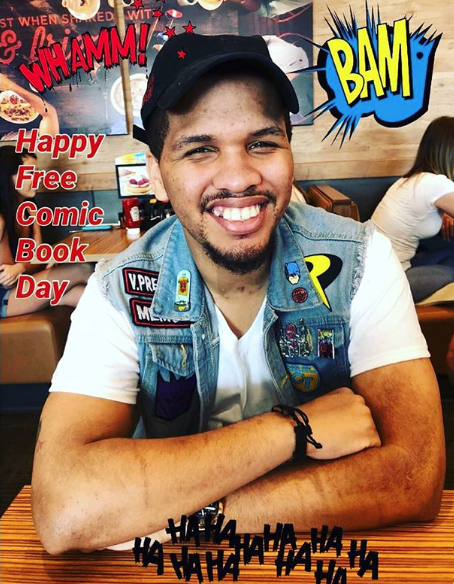 East Coast Member, Comic Book Fiend Club
Personal quest, search every dollarbin in Philly!