This week we welcome David to the CBFC Artist Spotlight!
Q. Where are you from?
A. I was born in New Jersey, but I've lived in California since I was 3.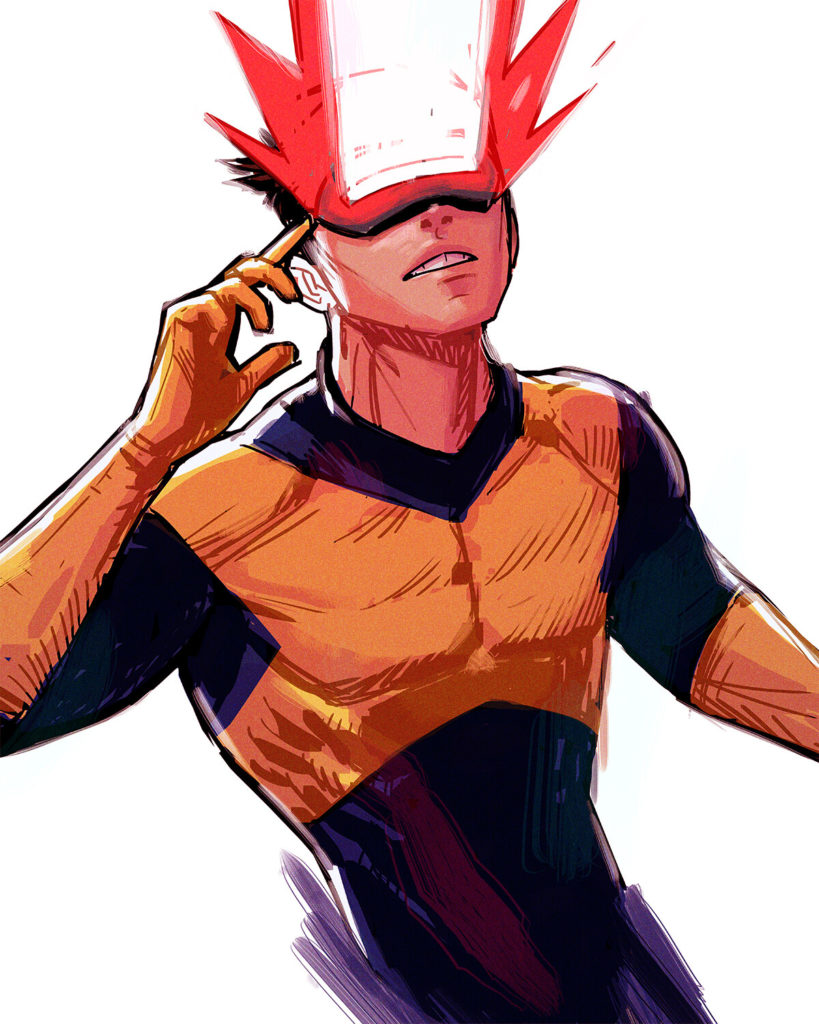 Q. How long have you been drawing?
A. For about 19 years. Started when I was in 6th grade.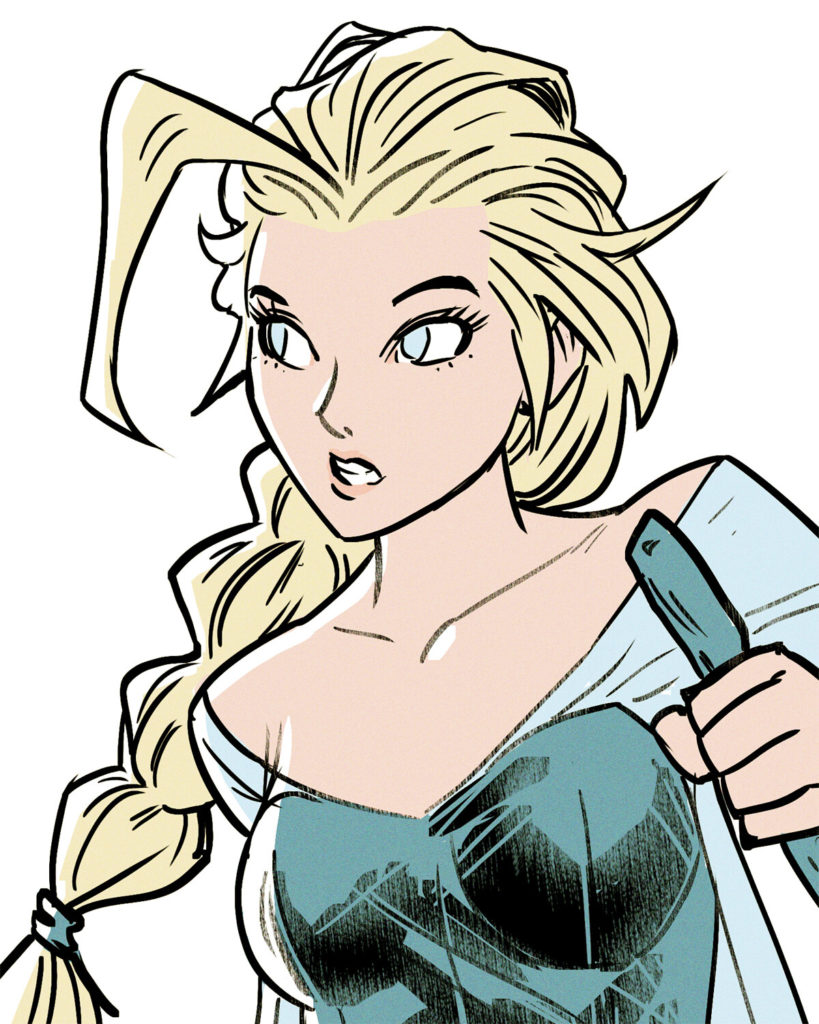 Q. What materials do prefer to do your art with?
A. Digitally is definitely the most convenient and what I use the most these days. If I had the time, though, I'd use oil paint for everything. 
Q. Character you love to draw?
A. Its hard to pick because it really depends on what mood I'm in. But definitely Raven and Starfire from The Teen Titans, Rayla from Netflix's The Dragon Prince, Overwatch characters, Street Fighter characters…. Rikku from Final Fantasy 10… the list goes on.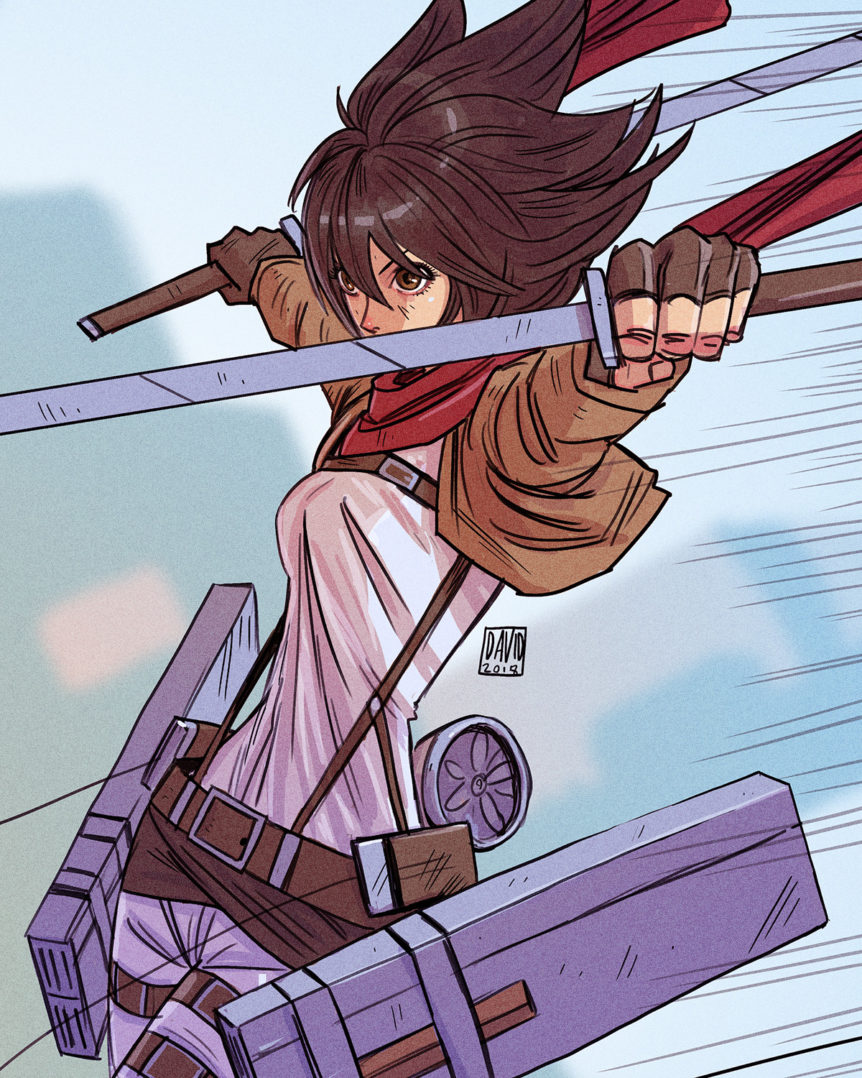 Q. What Character would you want to draw that you haven't drawn yet?
A. I like obscure characters that no one knows about, kind of like the 'Mosquito Girl' that I've drawn recently. There are a lot of characters I want to draw that I don't know if I'll ever get to. To name a few off the top of my head: Princess Monster from One Punch Man, Claudia from The Dragon Prince, Terra from the Teen Titans, Arm Fall Off Boy (he's a real super hero), Matter Eater Lad, Space Ghost, Harvey Birdman, Deadman, a marvel villain named Defensor, Trinity from The Matrix…. I'm sure there are more. There is always more.
Q. What artist inspires you the most and why?
A. If I had to pick one for all time, it is easily Norman Rockwell the illustrator. The storytelling in his images, combined with his incredible painting talent is really something to behold. I'm not sure if what he did will ever be matched, not because no one is as talented, but illustration jobs just don't need to be done that way anymore. That's a completely different discussion though haha.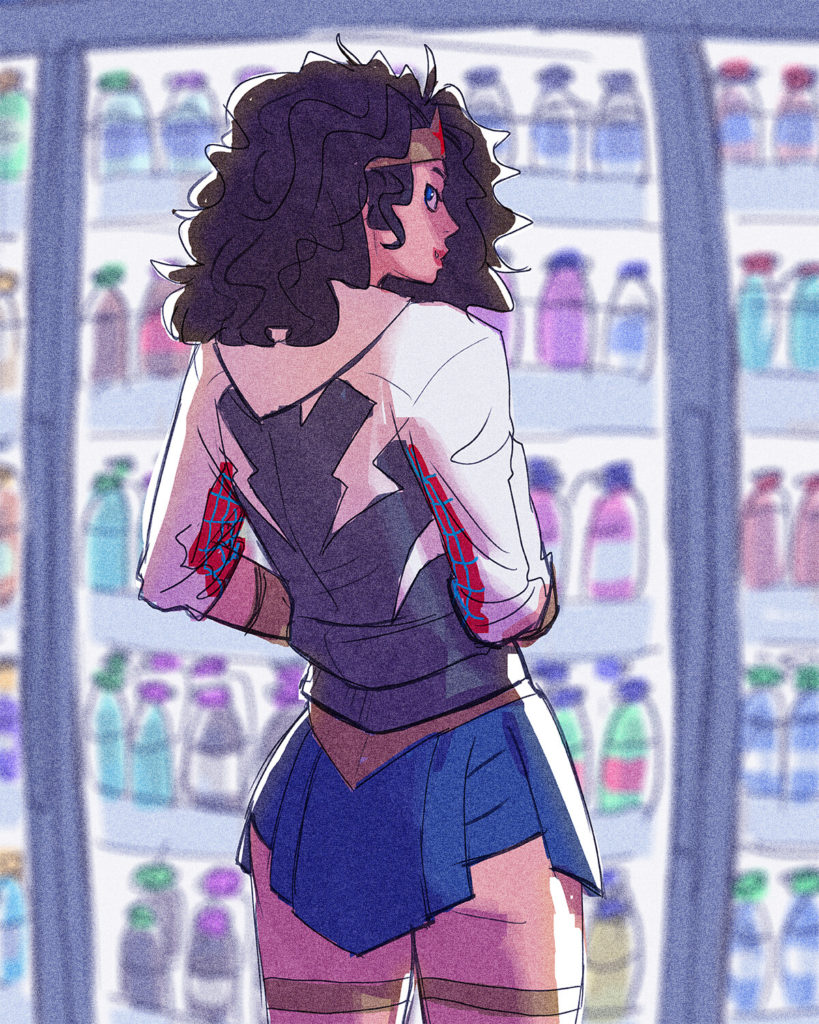 Q. What was your first published work?
A. A painting of Sigmund Freud was published in the Communication Arts Illustration Annual under 'unpublished' in 2013. I don't know how big it is anymore, but back then it was considered a huge honor to get in to that publication. I still consider it one of my greatest accomplishments.
Q. Which artist would you love to do a collaboration piece with?
A. I personally don't care much for collaboration pieces, at least as far as illustration goes. I've never seen a collab piece that was 'good'. They usually just look like two completely different images that were horribly mashed together. And if it ends up looking like a cohesive image, what was the point of having two people work on it if you can't tell that two people worked on it? That being said, if Kim Jung Gi or Artgerm wanted to do a collab, I mean, I wouldn't say no…
Big thanks to David for taking the time to answer a few of our questions! Be sure to give him a follow!
Don't forget to check back next week for our next Artist Spotlight! If you're an artist and are looking to be featured on our page please hit me up here. I'd love to hear from you.
-Chris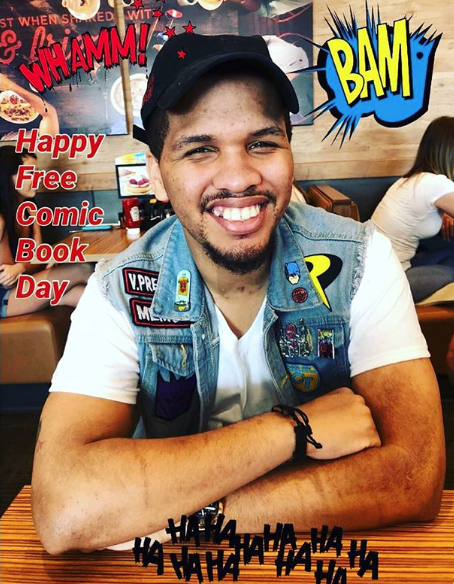 East Coast Member, Comic Book Fiend Club
Personal quest, search every dollarbin in Philly!