This week we welcome Francesca to the CBFC Artist Spotlight!
Q. Where are you from?
A. I'm from Italy!… Hmm…or maybe I should say I was from Italy ….Yeah, I know sound strange…Do you want know why? Well, I'll tell you this briefly. I left in November for Florida for a vacation / tour to meet my editor, the people I worked with and ……something happened in my life …. I fell in love and never came home. Now I live in Melbourne with my husband Jonathan Hedrick.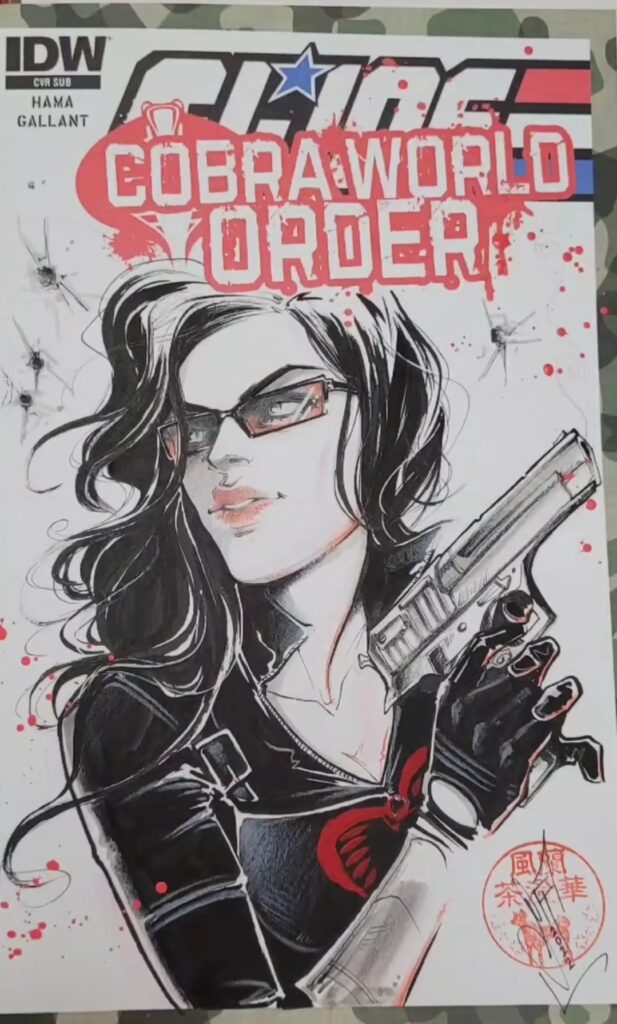 Q. How long you've been drawing?
A. Great question! I can say, I've been drawing for as long as I can remember … I was really a baby when I was drawing everywhere … I started drawing even before I spoke and my mom sometimes tells me "Do you remember when you didn't eat but you spent time drawing?" Sì mamma! I remember!….I remember that I could also have my favorite food to eat but I preferred to finish my drawing and I remember just me at the table moving the plate to have more space to draw …. hahaha! 

My dad is a painter by profession, and my mom has a strong artistic vein too … I was born with art all around me … my life could not be different even if for a moment I thought when I grew up I will be a veterinarian! I want save animals! Instead now I am an artist and I am grateful to my family and to all the people who believed in me and who continue to believe in me.

Being an artist is not easy … it can be defined as a gift but as in all things in life it must be cultivated … Try to imagine like a small plant … you have to take care of it and give it water … there will be times when that plant will go through thunderstorms or too much sun … but if you are patient and take care of it it will start to grow and make the first flowers … talent is not everything … you have to put love into what you do and be strong.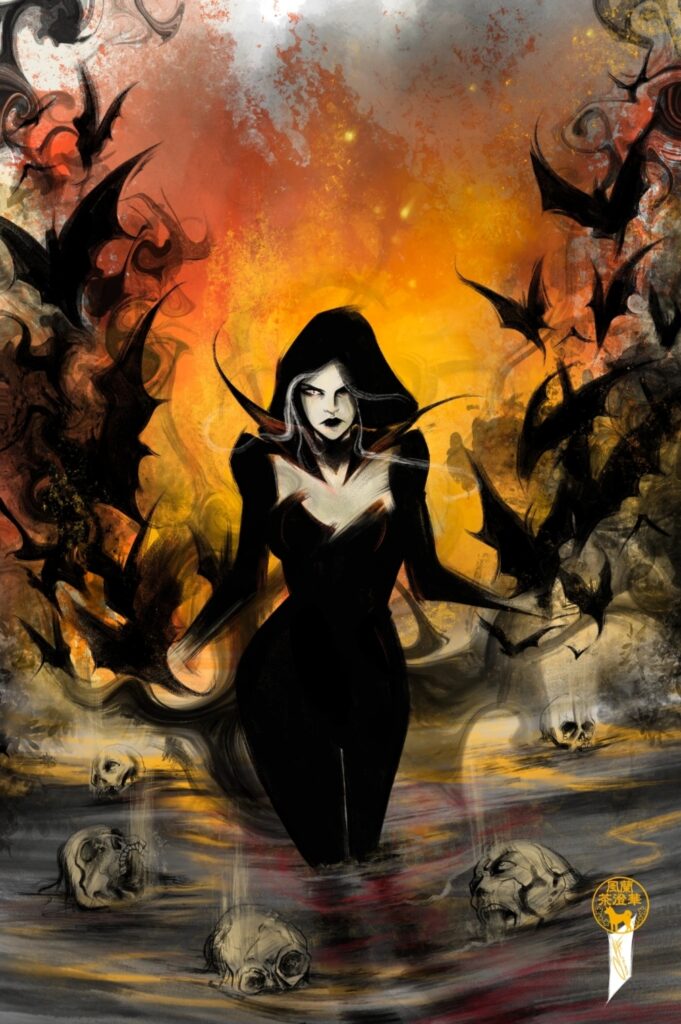 Q. What materials do you prefer to do your art with?
A. I love any kind of medium, but I must say that I prefer everything I can really touch like… paper … canvas … colors … clay … I work on commissions or my personal art and I do everything in a traditional way starting from the sketch to the finished work. But when I have to work on internal pages for me the best way is my Wacom because it allows me to be faster if I have to make changes.
Q. Character you love to draw?
A. Hmm…I have a passion for dark/gothic characters… Vampire, monsters, creatures, horses, wolves…
Characters I've worked with:
Maya from Artemis and the Assassin with Stephanie Phillips

Angel from Stake with David Byrne
and Harley Quinn, Catwoman, Joker, Punchline, Batman, Elektra, Scarlet Witch, Punisher, Storm, Myles Morales, and Peter, Death and Dream.
Q. Character that you want to draw that you haven't drawn yet?
A. I think about Jessica Jones, Selene, Mystica, Penguin …. uh… for example..in one my next commission I was asked to draw Medusa … I immediately thought of Medusa as Inhumans but then I discovered that it is from Greek mythology … I have always loved this character … head of snakes and a lethal gaze.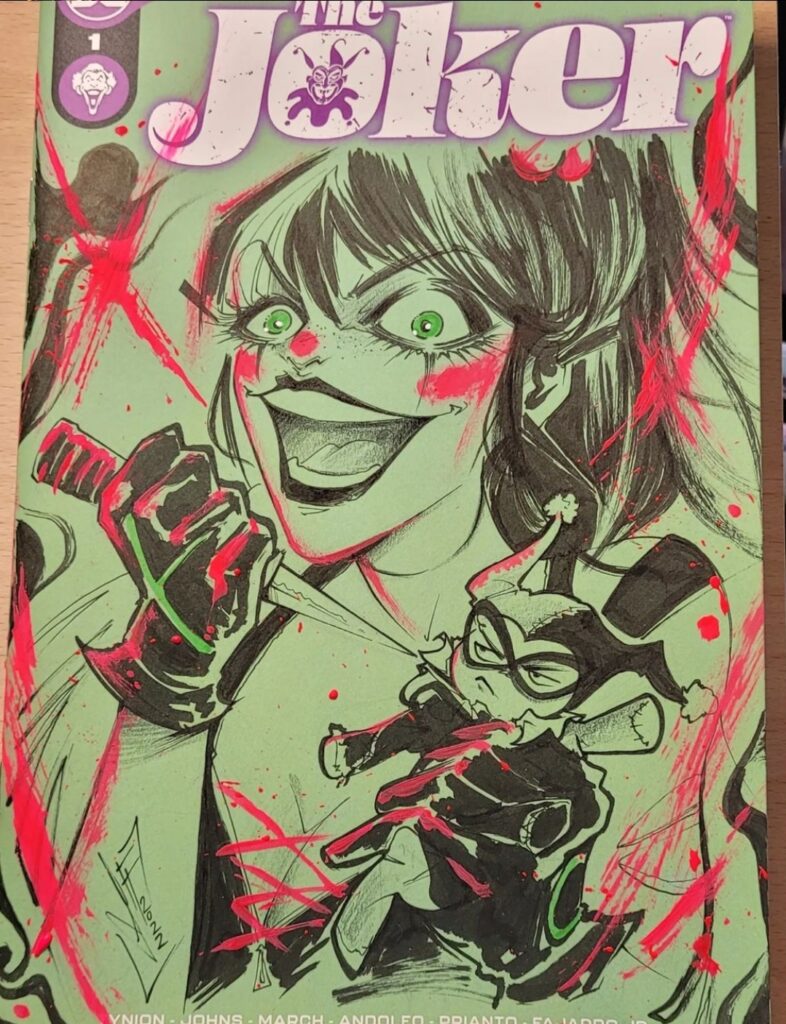 Q. What artist inspires you the most and why?
A. The artist who inspired me the most is my dad, I am proud of everything he taught me both on an artistic and moral level. then later, having also done an artistic and 2D animation school, I began to read up a lot on many artists including Van Gogh, Picasso, Botero, Michelangelo, Leonardo da Vinci, Giotto, Caravaggio, Goya, Dalì, Mirò, Klimt, De Chirico, Chagall, Banksy and comic artists such as Sara Pichelli, David Marquez, Jeff Dekal, Phil Noto, Bill Sienkiewicz, Stjepan Sejic and many others.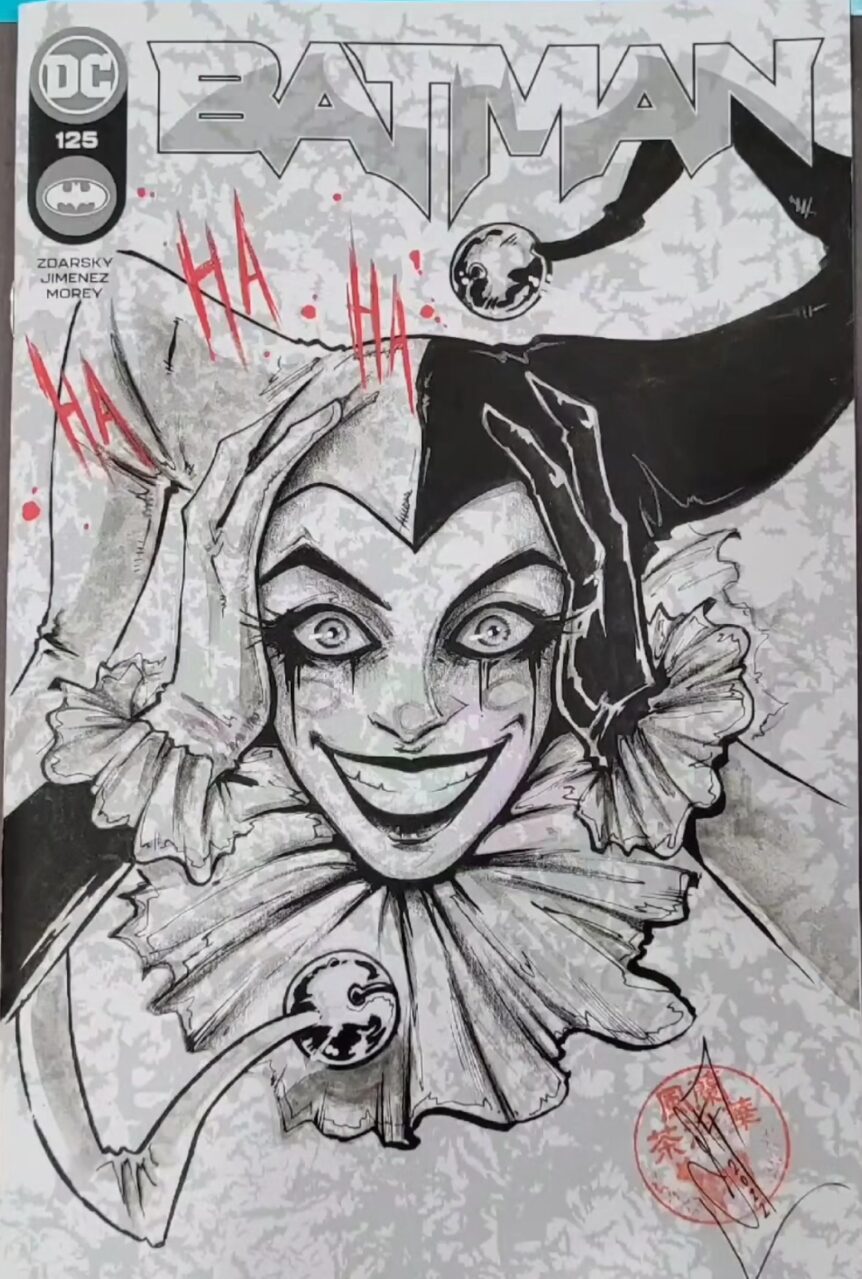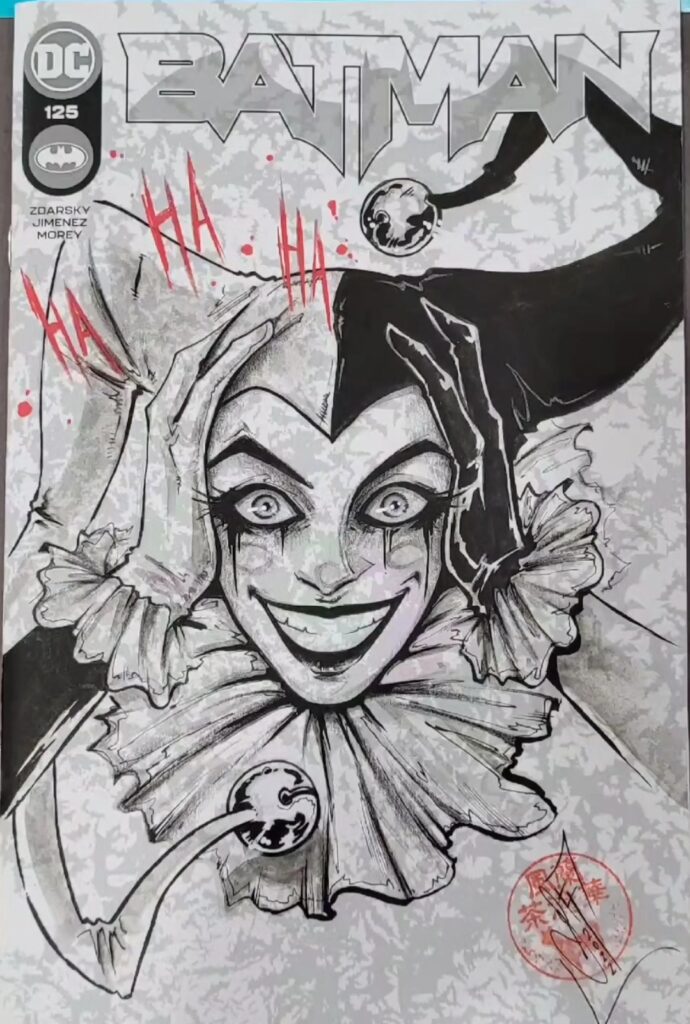 Q. What was your first published work?
A. My first publication as a comic artist took place in 2015/2016 with an Italian Publisher ..and in previous years, I have won some competitions among which I can name a few one of my works was selected to be exhibited at the Romics international Comic Convention which was held each year in Rome, another at the Renaissance monumental library in the Marche.

Then I started working for some American publishers like Evoluzione Publishing, 215 Ink, Nova Modum, Advent Comics, Invader Comics, Vanbreed Studios and writers and my first published work was with Stephanie Phillips for AfterShock, the series Artemis and the Assassin.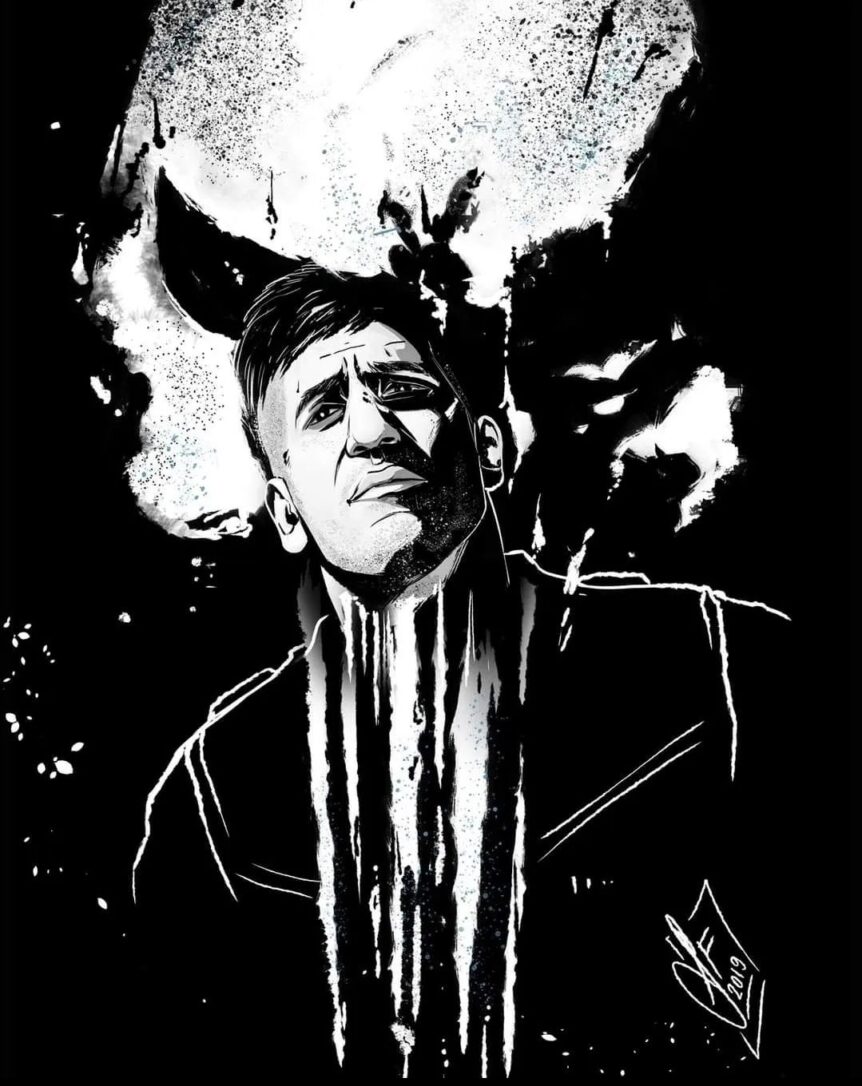 Q. Which artist would you love to do a collaboration piece with?
A. It will be really an honor to collaborate with Everyone but yeah…a big dream would be Colleen Doran, Phil Noto, Jeff Dekal, Bill Sienkiewicz, and Stjepan Sejic.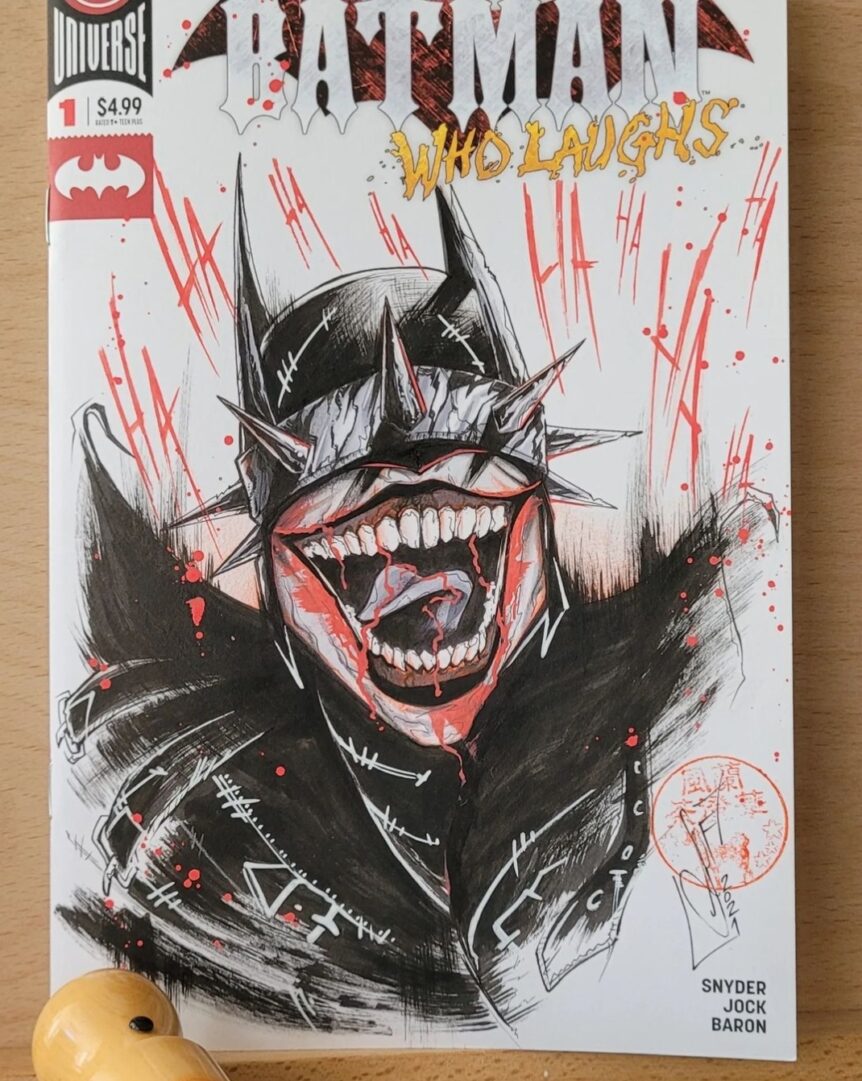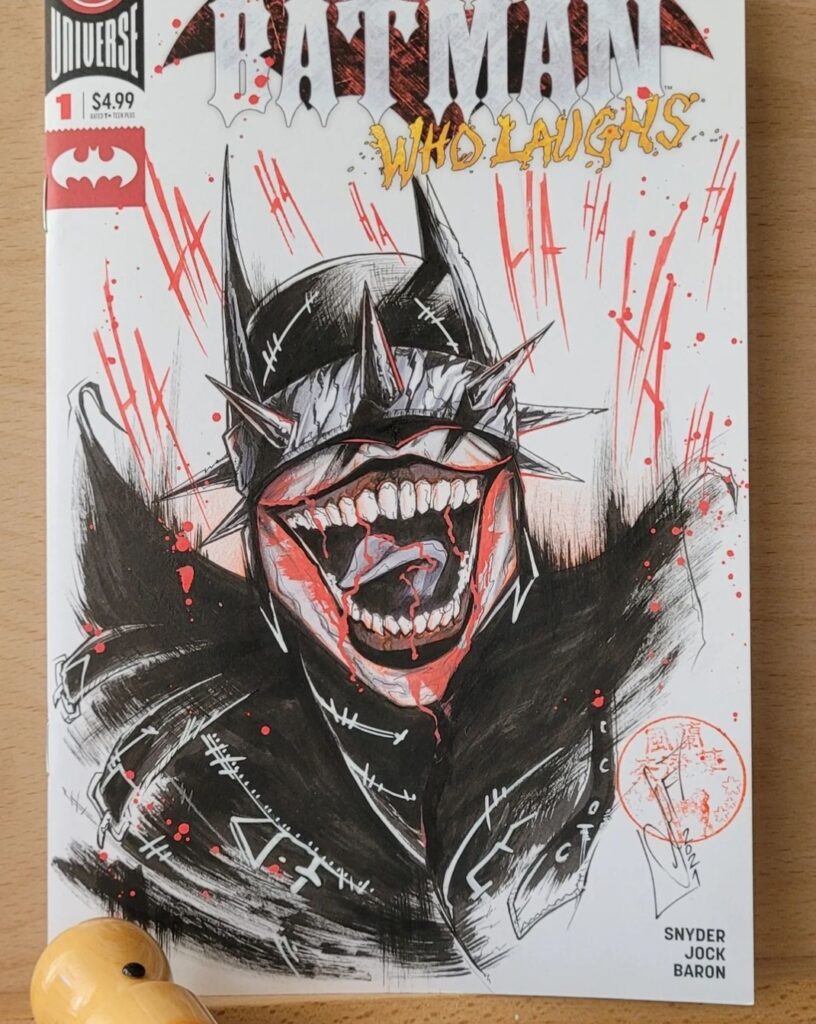 Thank Francesca for taking the time to answer a few of our questions! Be sure to give her follow!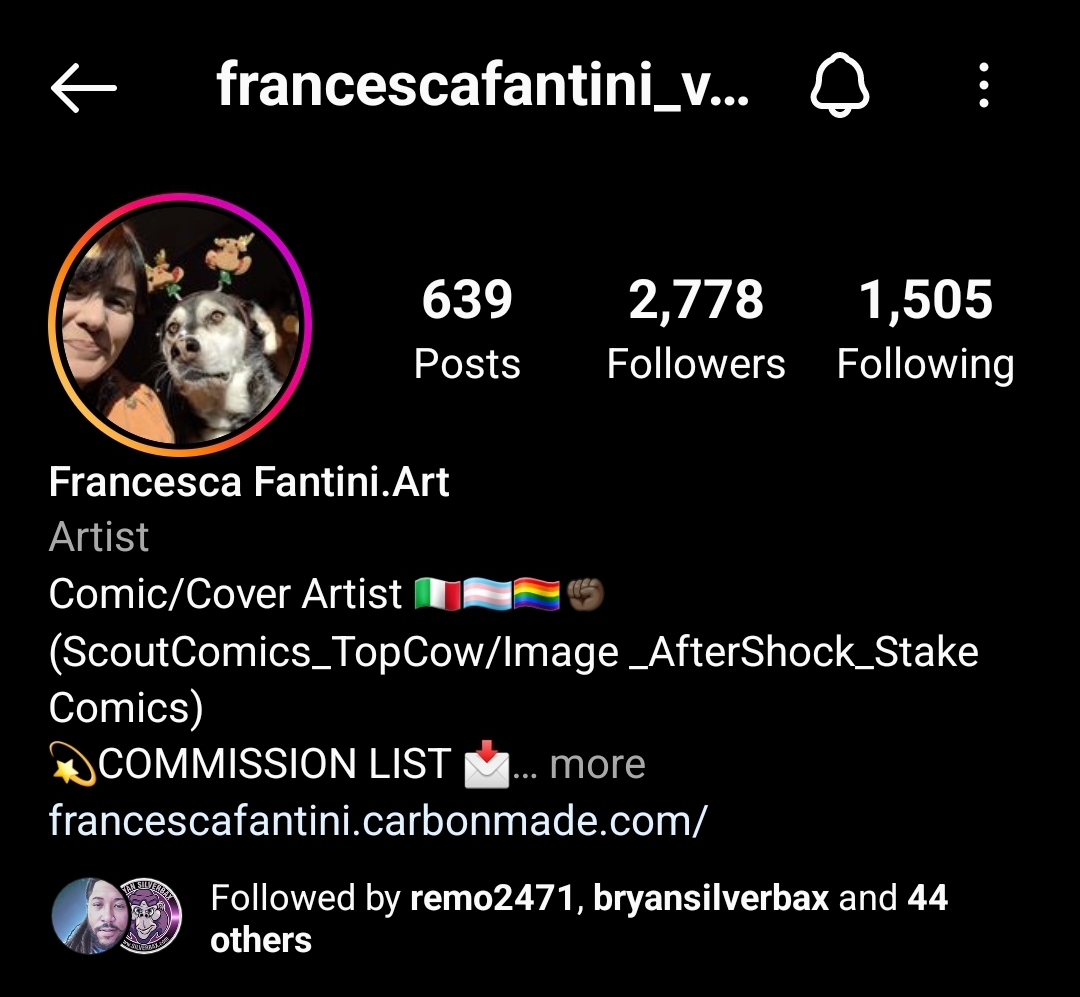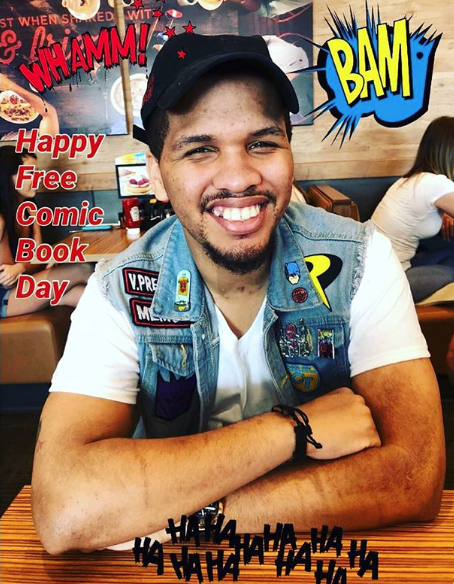 East Coast Member, Comic Book Fiend Club
Personal quest, search every dollarbin in Philly!