This week we welcome Gone Madd Graphics to the CBFC Artist Spotlight!
Q. Where are you from?
A. I'm from NYC originally but have been located in NJ for the majority of my life.

Q. How long have you been drawing?
A. I think I always liked to doodle but I remember likeing to draw somewhere around 11. But it wasn't until 4 and a half years ago I started really drawing and knew it was my path and started making it my career.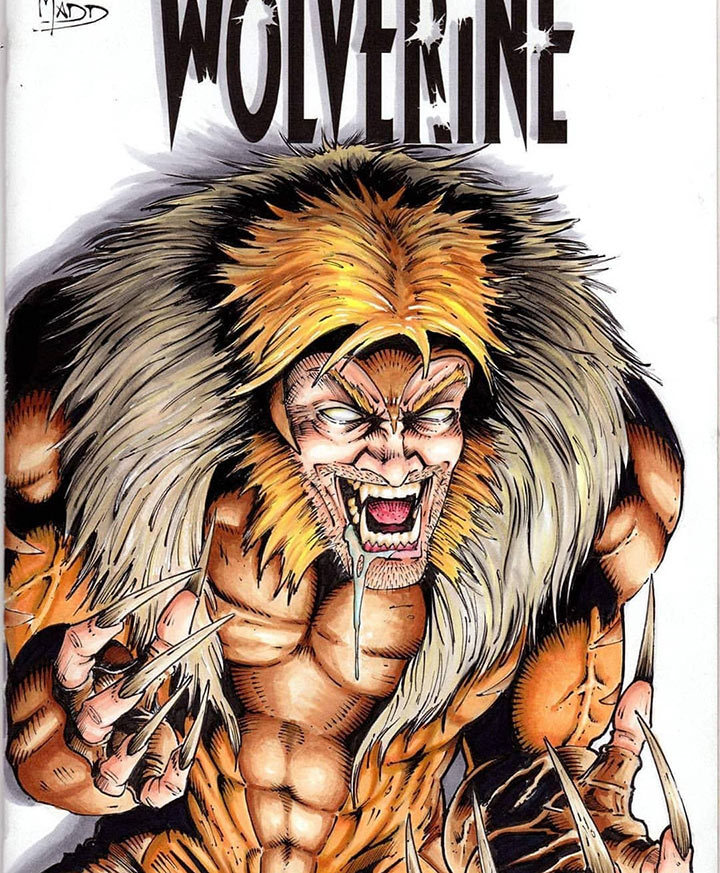 Q. What materials do prefer to do your art with?
A. I'll use anything to draw on when the mood hits. Lol  But when I sit down to get to work on comics it's Strathmore Bristol and 4h,2h & H lead. I like Winsor&Newton ink and a crow quill.
Q. Character you love to draw?
A. I enjoy drawing just about any character.  I'm not sure I have a favorite.
Q. What Character would you want to draw that you haven't drawn yet?
A. There are so many cool characters  out there. But one day I'd LOVE to do even just one issue of Batman. Spawn would also be a great book to do.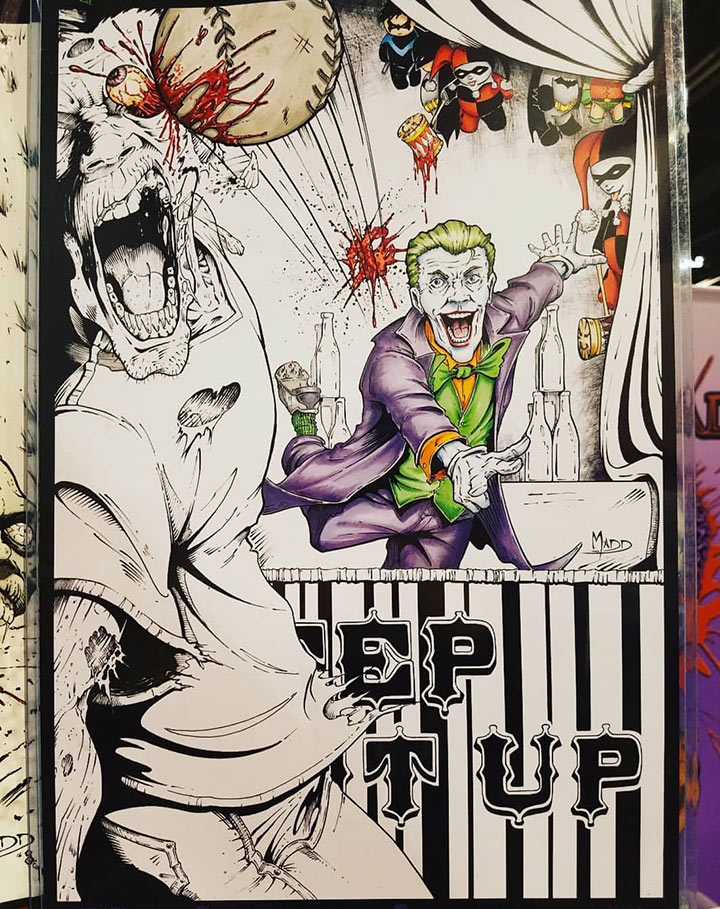 Q. What artist inspires you the most and why?
A. What artist inspires me the most is the hardest question to answer.  There are so many that I love and so many different styles that I see and want to take something from to help me improve.  I love Frank Frazetta and Derek Riggs. They were the two artist I remember loving when I first really saw art as more then just pictures. But right now it's Greg Capullo that sets the bar. His style and dramatic flare is amazing and it has just enough animated flare the give a motion and life to his work.
Q. What was your first published work?
A. My first published work was The Angel Wars for a small indie company.
Q. Which artist would you love to do a collaboration piece with?
A. What artist would I like to a collaborative piece with would all depend. Capullo would be awesome but I'd be to afraid to put my work on the same page. I'd like to see how Humberto Ramos' style would look with mine. He has a great sense of action.
Big thanks to Madd for taking the time to answer a few of our questions! Be sure to give him a follow!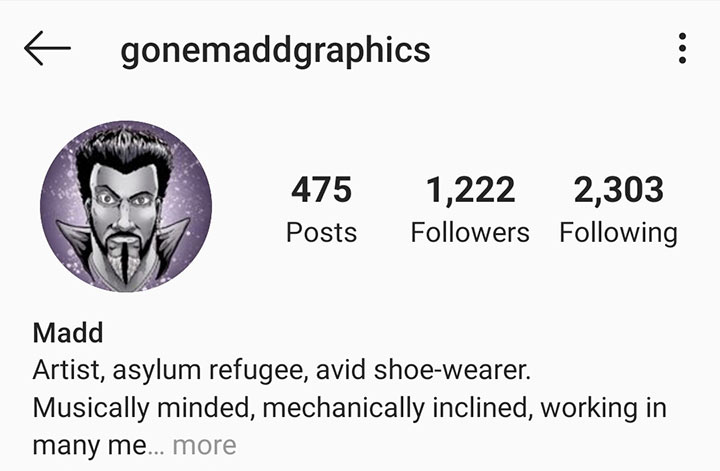 Don't forget to check back next week for our next Artist Spotlight! If you're an artist and are looking to be featured on our page please hit me up here. I'd love to hear from you.
-Chris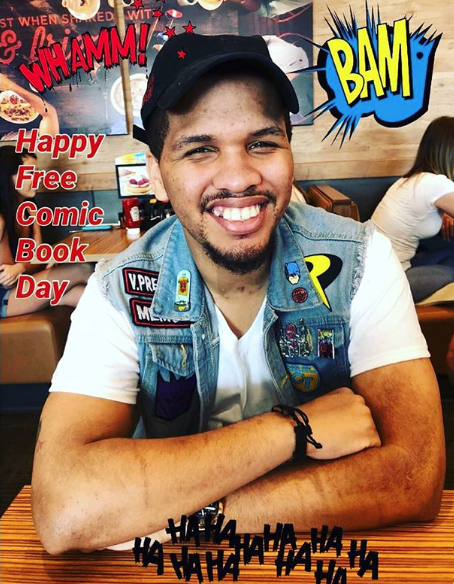 East Coast Member, Comic Book Fiend Club
Personal quest, search every dollarbin in Philly!