This week we on the CBFC Artist Spotlight we welcome Görkem Demir.
Q. Where are you from?
A. I'm Turk with Armenian roots, living in Ankara, Turkey.

Q. How long have you been drawing?
A. Actually I started drawing being lead by my mom's hand when I was a toddler, this is how she tried to persuade me to eat something. Since then drawing and eating are my favorite activities. 
Q. What materials do prefer to do your art with?
A. I try to use almost all materials that are used in art. Because every new material that I use takes me to an absolutely new adventure. Recently I've been using watercolor, airbrush and marker. 
Q. Character you love to draw?
A. Of course it's Venom. Superheroes don't have to be kind-hearted all the time.
Q. What Character would you want to draw that you haven't drawn yet?
A. I don't have any at the moment, but soon I'm planning to draw Kratos for the first time just for myself.
Q. What artist inspires you the most and why?
A. Of course, many artists had influence on me. For example, H.R. Giger with his masterpiece Alien expanded my horizon of drawing characters in my school period. At the moment I follow with great pleasure Ben Oliver and Gabrielle Del-Otto for their drawing technique and materials range they use. 
Q. What was your first published work?
A. I drew two different cover versions of Venom Home Coming turkish tpb for Marvel's distributor in Turkey Marmara Chizgi. 
Q. Which artist would you love to do a collaboration piece with?
A. I'm open to work with artist of any style who could help me to develop. If it could be possible I would love to make a cover for any comic book with Esad Ribic's drawings inside.
Big thanks to Görkem Demir for taking the time to answer a few of our questions! Be sure to give him a follow!
Don't forget to check back next week for our next Artist Spotlight! If you're an artist and are looking to be featured on our page please hit me up here. I'd love to hear from you.
-Chris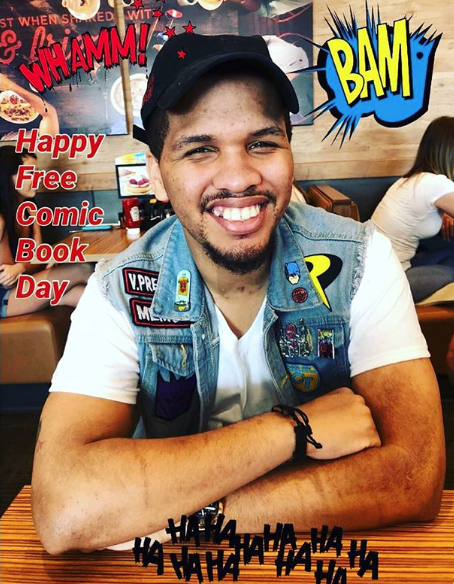 East Coast Member, Comic Book Fiend Club
Personal quest, search every dollarbin in Philly!