This week we welcome John Broglia to the CBFC Artist Spotlight!
Q. Where are you from?
A. I was born and raised in Brooklyn N.Y. and currently live in the suburbs of Long Island with my wife and kids.
Q. How long you've been drawing?
A. I've been drawing ever since I was a kid, consistently since I was 8 years old. I started copying and tracing the comics I was collecting at the time then began stapling folding pieces of paper in half and creating my own little comics. I've been drawing ever since. Professionally, I've been drawing since 2005.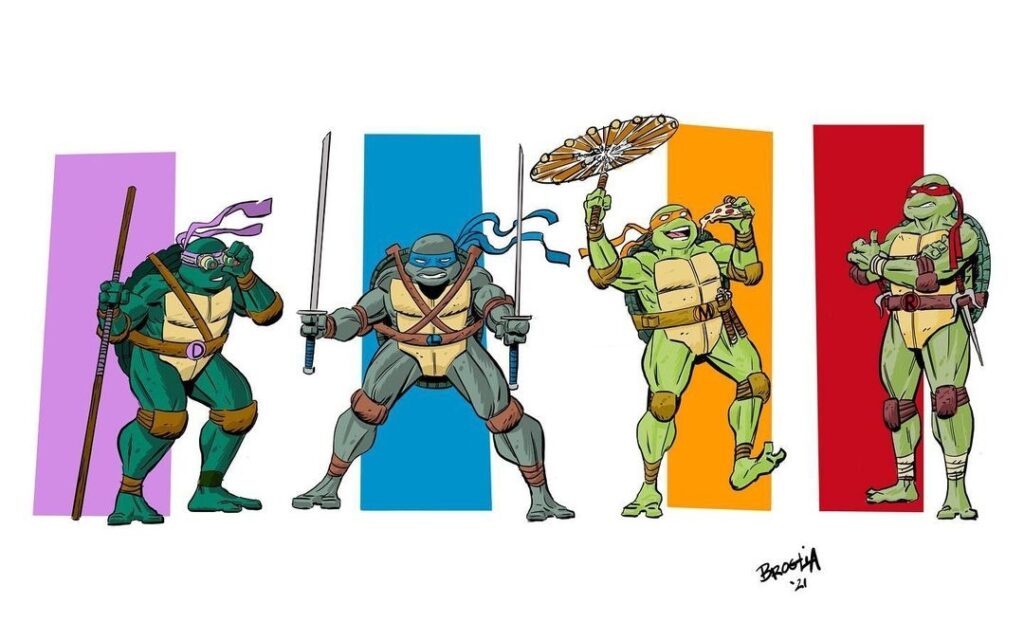 Q. What materials do prefer to do your art with?
A. Up until recently I was a traditional ink, brush and marker on Bristol board guy. My pencils of choice are a non photo blue Prismacolor Col-Erase and mechanical pencil. My ink of choice is Speedball black India ink and my favorite brush is the Raphael Kolinsky 1 and 2. I use a range of brush markers and technical pens from Pentel to Faber-Castell to Kuretake. More recently I've gone digital using an iPad pro and Apple pencil with Procreate and Clip Studio programs.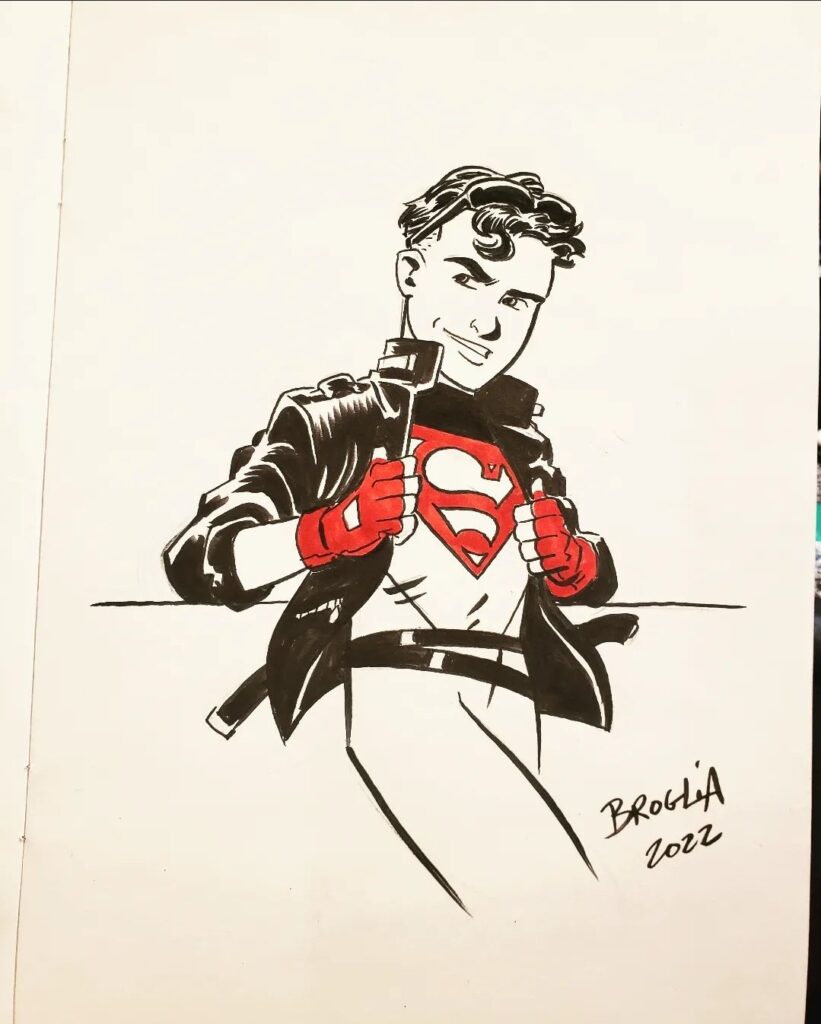 Q. Character you love to draw?
A. I've always been drawn (see my Dad joke there? Haha) to creating my own characters. That's where my passion for making comics lies, in bringing something new and original to the table. My current book, Zombie-Sama is a stand out favorite for me. As for existing characters? I love everything Pulp era or based on that era. At the top of that list is The Rocketeer.  I love the Shadow, The Phantom, Lobster Johnson,  Green Hornet,  Lone Ranger, etc. The list goes on and on.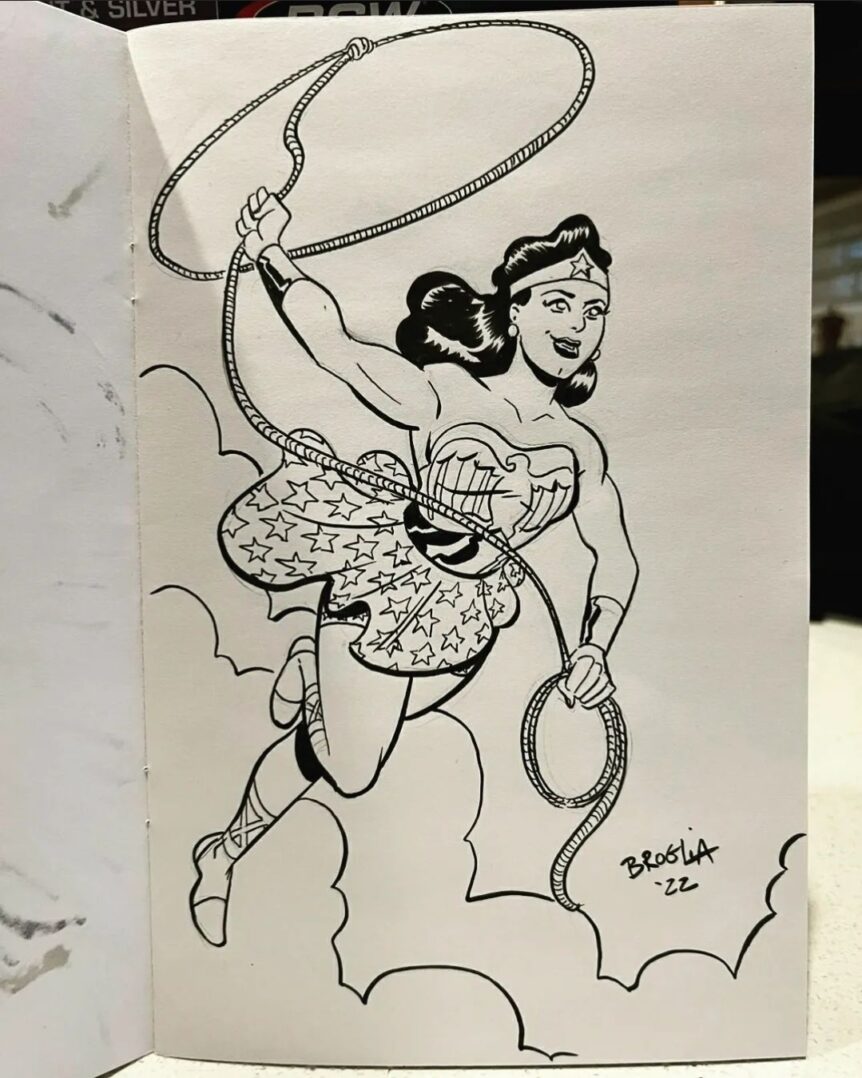 Q. Character that you want to draw that you haven't drawn yet?
A. Definitely The Rocketeer. The Spirit, Archie.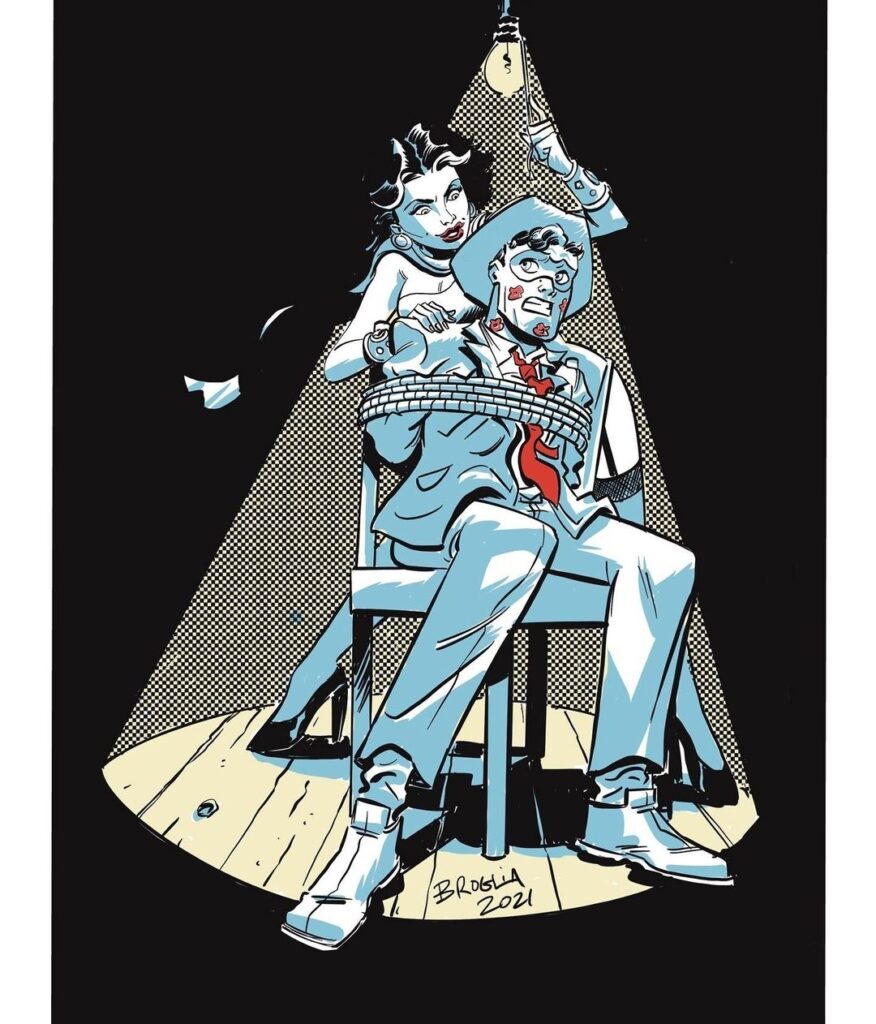 Q. What artist inspires you the most and why?
A. I completely dig those artists that can do the most with least amount of lines. That can set the mood and tone with their use of dark blacks and negative spaces. Eisner, Toth, Darwyn Cooke, Mike Oeming, Chris Samnee, Francavilla. That's a very long list that I can keep going with for days. A lot of incredible artists out there and they all influence my work.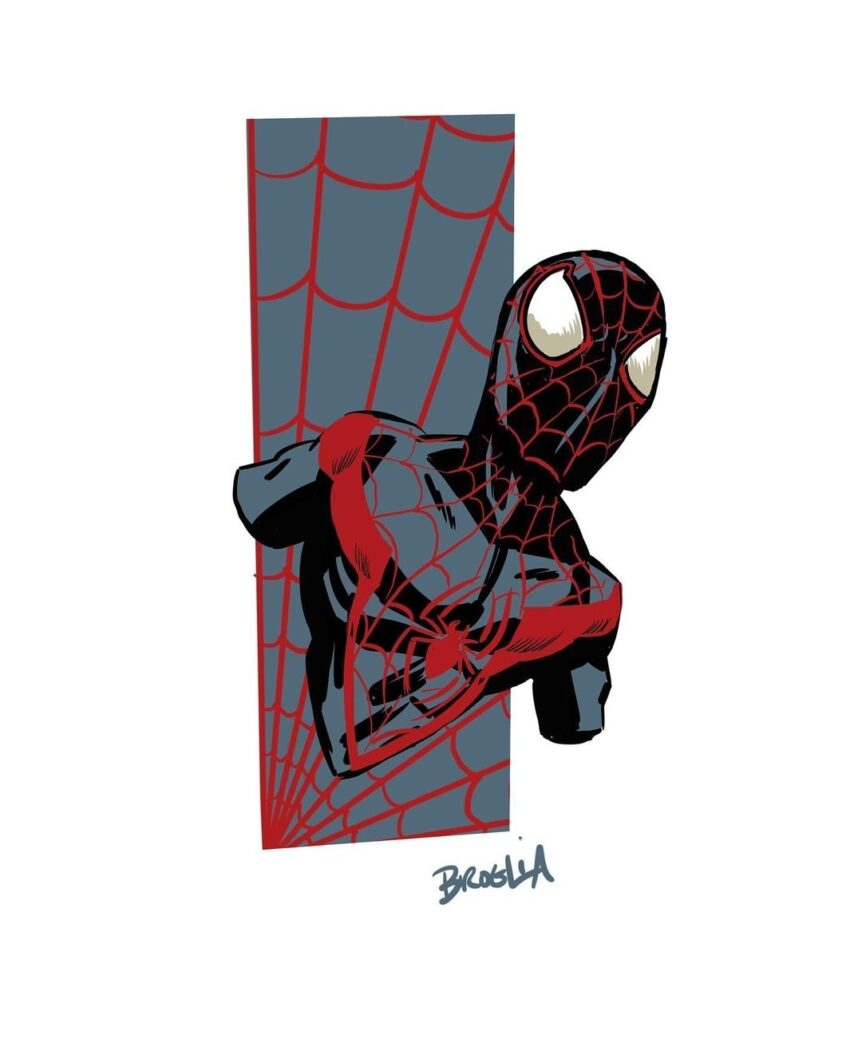 Q. What was your first published work?
A. My first published work was Zombie-Sama with Billy Tucci way back in 2005. Recently we've re-booted the book as a successful crowdfunding project and will have part 2 hitting the Kickstarter and Indiegogo platforms later this year. I've also been blessed to have work on creator-owned projects for Image and Darkhorse,  amongst others.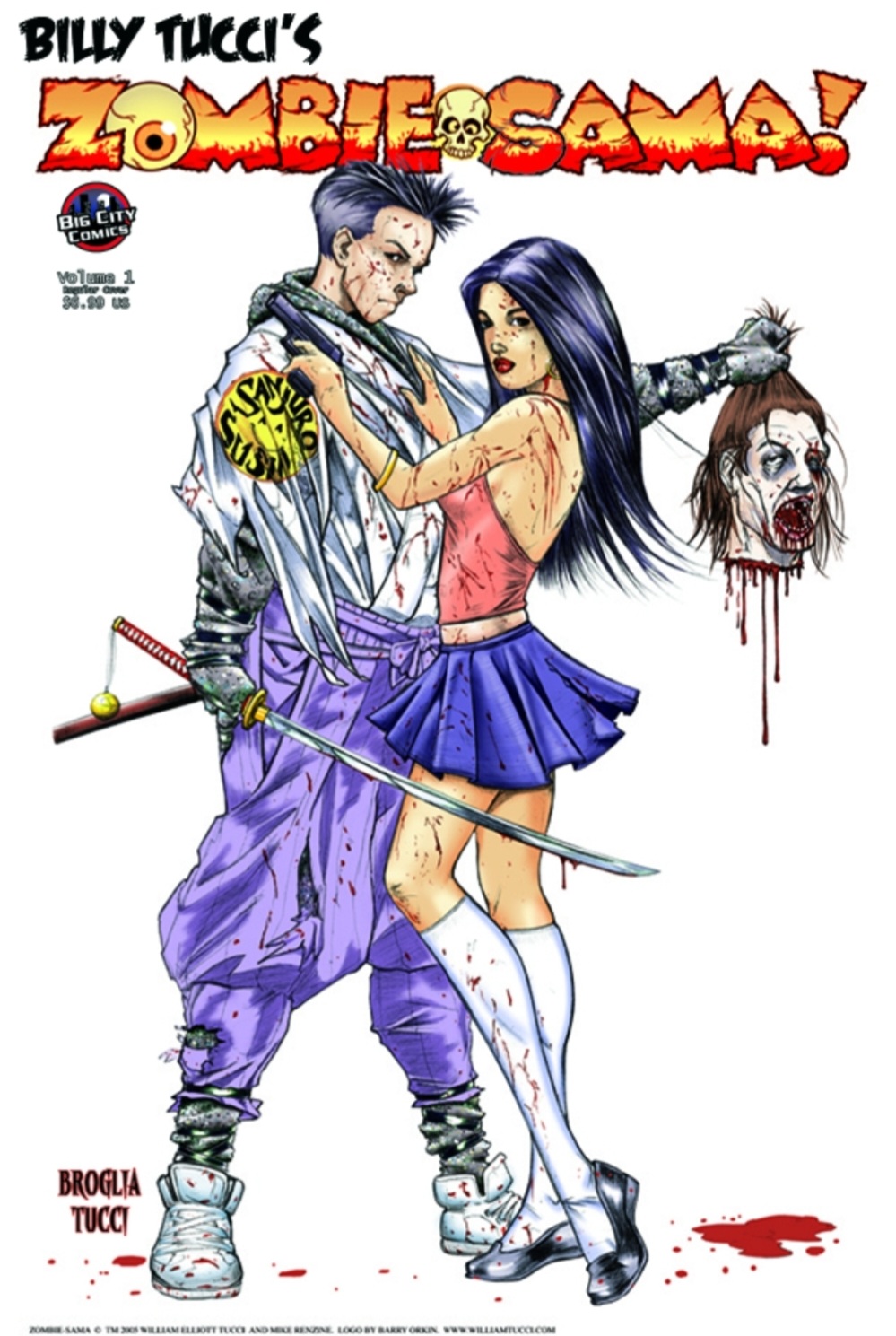 Q. Which artist would you love to do a collaboration piece with?
A. I've been truly blessed to have already worked with artists I truly admire, like Billy Tucci and Michael Avon Oeming. Typically, I'm on art duties on a book so I collaborate with writers. I'd love to eventually work with a bunch of folks out there like Jimmy Palmiotti, Justin Gray,  Michael Moreci, Alex Segura, Tim Daniel, Pat Shand, and Scott Fogg. It's another long, long list. I'm also always looking to team back up with writers I've had good relationships with like the aforementioned Tucci and Oeming, as well as Neil Kleid,  Ryan Fassett and a bunch more. 
Thank John Broglia for taking the time to answer a few of our questions! Be sure to give him a follow!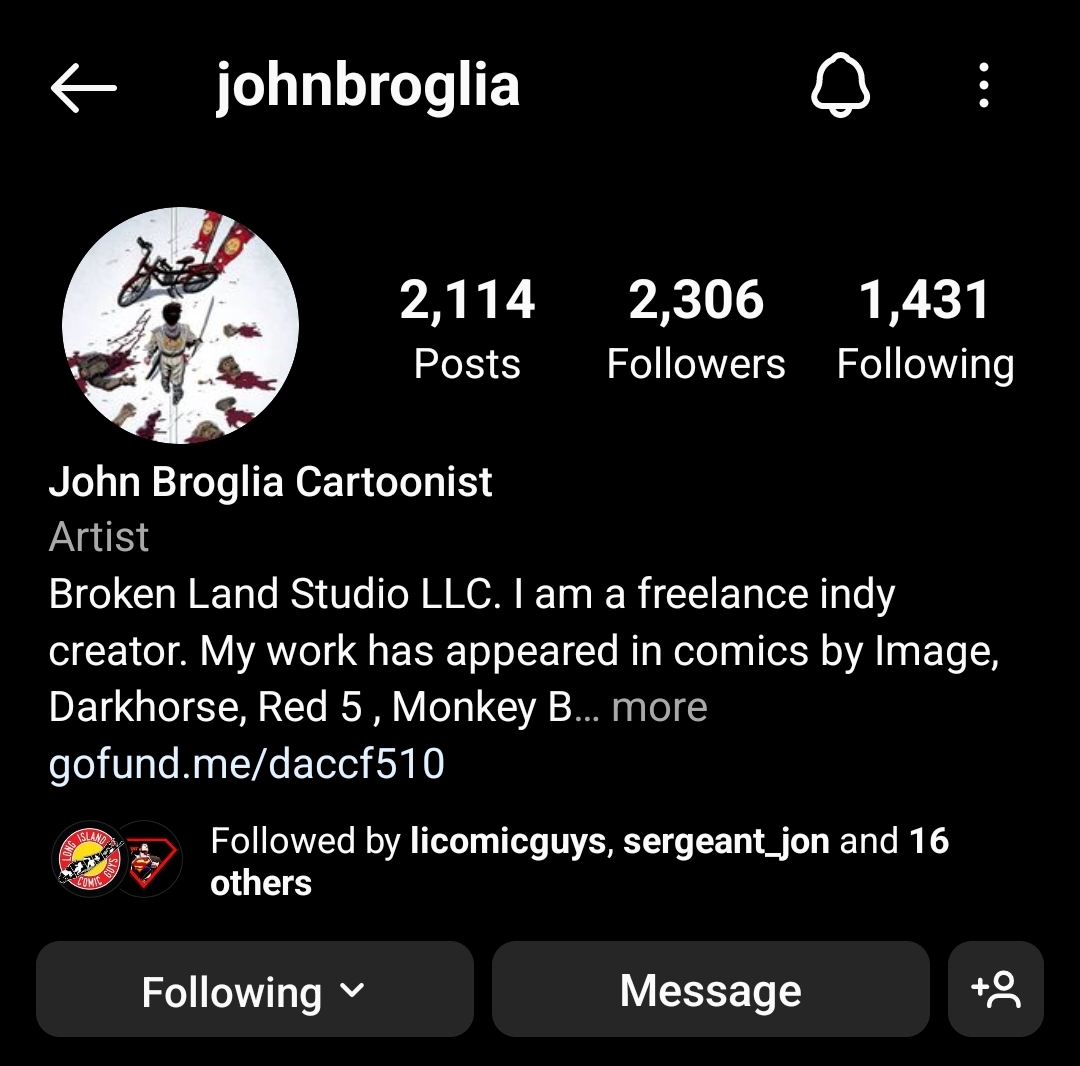 Don't forget to check back next week for our next Artist Spotlight! If you're an artist and are looking to be featured on our page please hit me up here. I'd love to hear from you.
-Chris
Deaf | Graphic & Web Designer | Comic Book Collector | West Chapter