This week we welcome Juan Santana to the CBFC Artist Spotlight!
Q. Where are you from?
A. I was born in Manhattan and grew up in the Bronx. We moved to Mount Vernon when I was 12. I lived there until I was about 28. That's where I met my wife and we had our 3 kids. We bought a home in CT about 14 years ago and have been here since.
Q. How long have you been drawing?
A. I've been drawing ever since I can remember. My dad was a really good artist and used to draw all the time. I remember trying to draw everything he was drawing. I drew all the way into my 20s. I took a long break when my wife and I started having kids. Now that my kids are older, I've been able to get back into it for the last 6-7 years.
Q. What materials do prefer to do your art with?
A. Nothing beats a fresh piece of paper and a sharp pencil. I love using Copic markers to bring the drawings to life. But lately,  I find myself painting with acrylics more than drawing. It's something new that I started doing a couple years ago and I'm really falling in love with the process.
Q. Character you love to draw?
A. My go to characters are always Batman and the Hulk. Batman has such an iconic look and is so fun to draw. And who doesn't love to draw the big, green goliath? I practice a lot of muscle anatomy sketching out the Hulk in different poses.
Q. What Character would you want to draw that you haven't drawn yet?
A. I don't usually get to draw female characters very often so I'd have to say Wonder Woman or Storm. Both are just great, strong female characters with awesome armor and costumes. I don't think I've drawn either one yet.
Q. What artist inspires you the most and why?
A. Do I have to name just one? The artist that got me into comics when I was a kid was Herb Trimpe. My uncle used to collect comics and I remember being about 4-5 years old and seeing the Hulk for the 1st time during Trimpe's run. I dont remember exactly what issue it was but I remember sitting there in awe of the big green guy destroying everything and beating everyone up. 

George Perez has also been a big influence. Growing up in the Bronx and being Puerto Rican, I loved having someone to look up to that was just like me. His Teen Titan work and Infinity Guantlet pages were a thing of beauty. Other artists like Jim Lee, Neal Adams, Steve Ditko, Jack Kirby, Mark Brooks and Alex Ross have also been big influences.
Q. What was your first published work?
A. I have never been published and I don't think I really aspire to be honestly. I love making art as a relaxing hobby that I sometimes get paid for. I wouldn't want it to be a job where I'd have to hit hard deadlines. It would be cool to be published but I don't think I'd enjoy the process as much.
Q. Which artist would you love to do a collaboration piece with?
A. I'd love to do a piece with Jim Lee. His X-Men run was such a big part of my childhood. I'm a huge Cyclops fan. He's my favorite X-Men and I always loved how Jim drew him. Who wouldn't want to work with Jim Lee? Lol
Big thanks to Juan Santana for taking the time to answer a few of our questions! Be sure to give him a follow!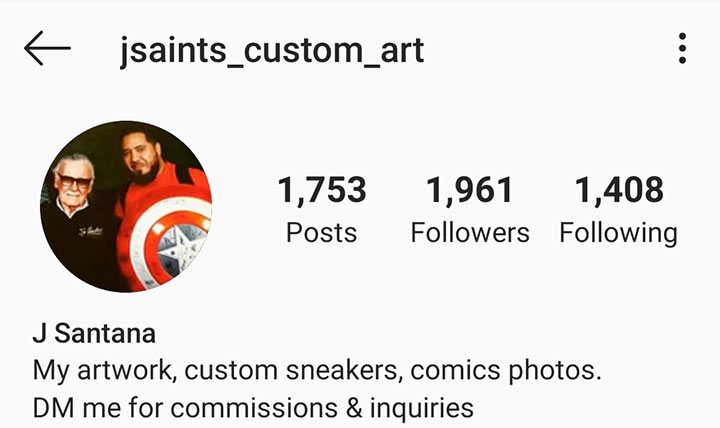 Don't forget to check back next week for our next Artist Spotlight! If you're an artist and are looking to be featured on our page please hit me up here. I'd love to hear from you.
-Chris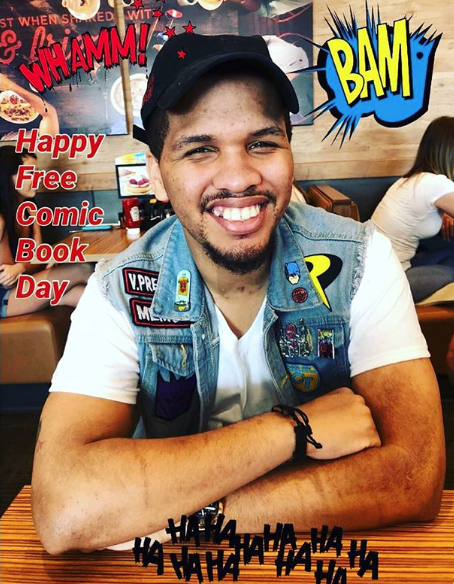 East Coast Member, Comic Book Fiend Club
Personal quest, search every dollarbin in Philly!