Welcome Lee Xopher to our Artist Spotlight of the week!
Q. Where are you from?
A. I'm originally from the Dayton area but I've been living in Cincinnati for the past ten years or so.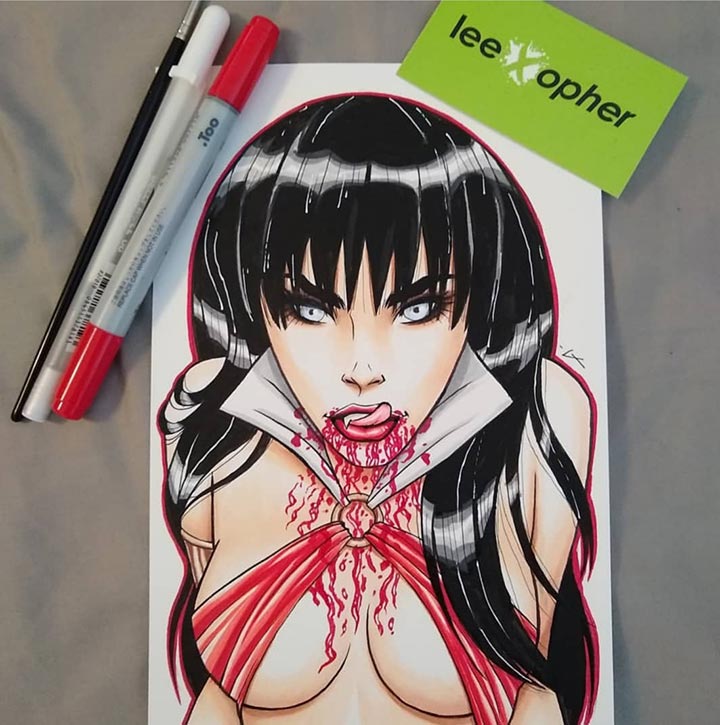 Q. How long have you been drawing?
A. I've been drawing as far back as I can remember. My professional comics career begin in 2008 when I started Rock of Pages. I've been exhibiting at conventions since 2010.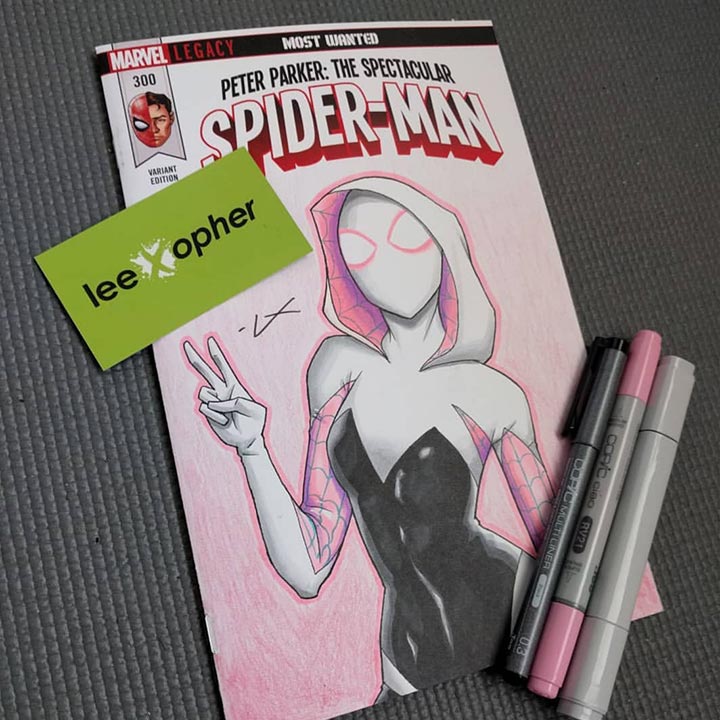 Q. What materials do prefer to do your art with?
A. Lately I've been using my Cintiq and working digitally more and more. When I'm working traditionally there's nothing better than a brush and India Ink. I'll sometimes add some Copic markers or colored pencils to really make a piece pop.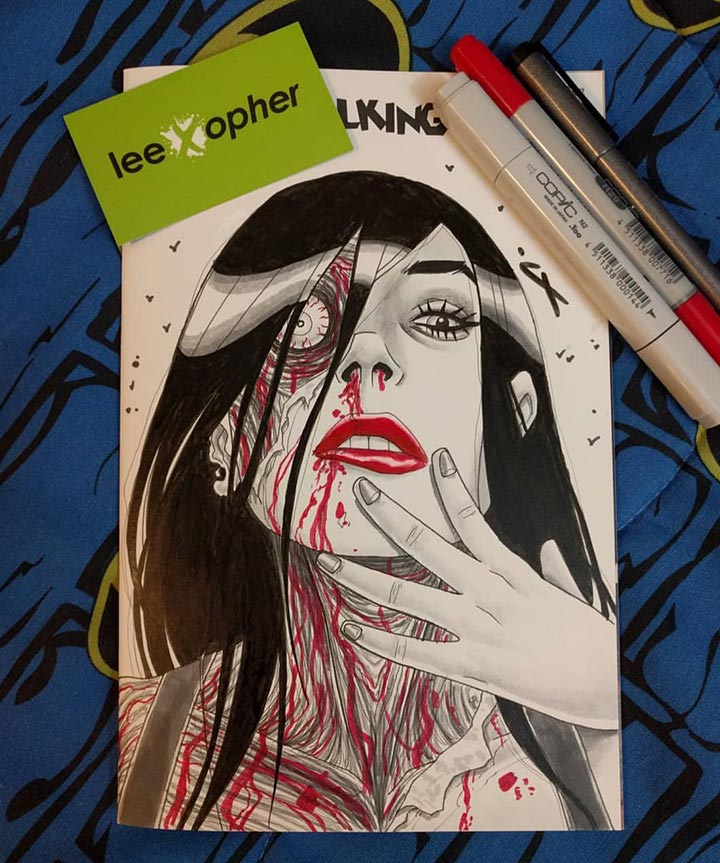 Q. Character you love to draw?
A. My passion is creating and drawing my own characters. Superman and Batman are my go-to licensed characters to draw.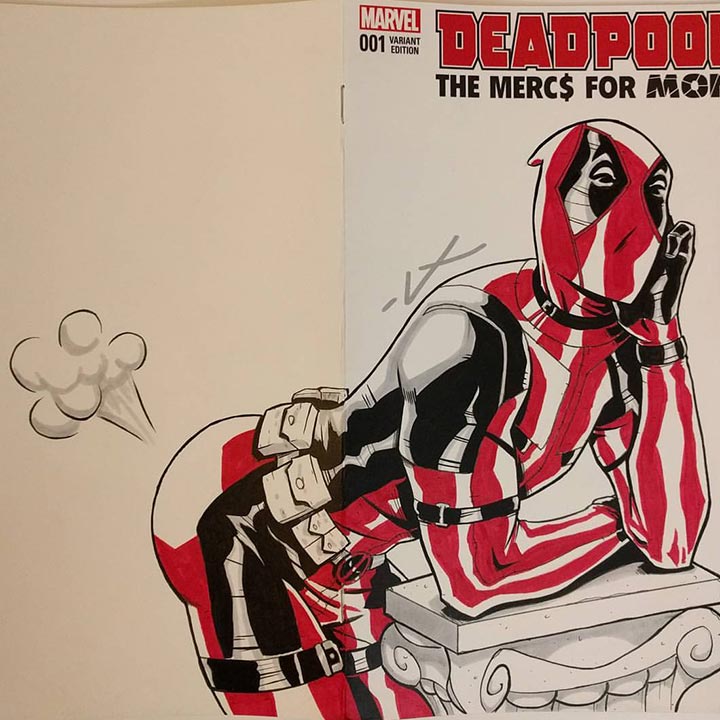 Q. What Character would you want to draw that you haven't drawn yet?
A. I'm currently working on a Disney princess series of art prints, and I haven't drawn most of those characters before. It's been a fun challenge to get out of my wheelhouse a bit.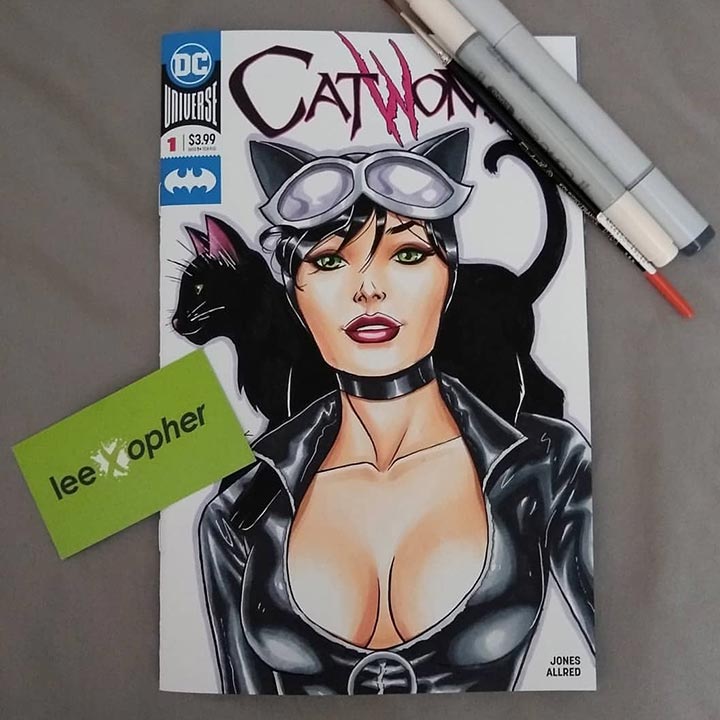 Q. What artist inspires you the most and why?
A. Art that pushes the comic medium forward is the most inspiring to me. I love the classics like Jack Kirby, but modern artists who make the most use of the digital landscape really speak to me right now. My current favorite is Jorge Jimenez.
Q. What was your first published work?
A.My first self published work is Rock of Pages, which I worked on from 2008-2015.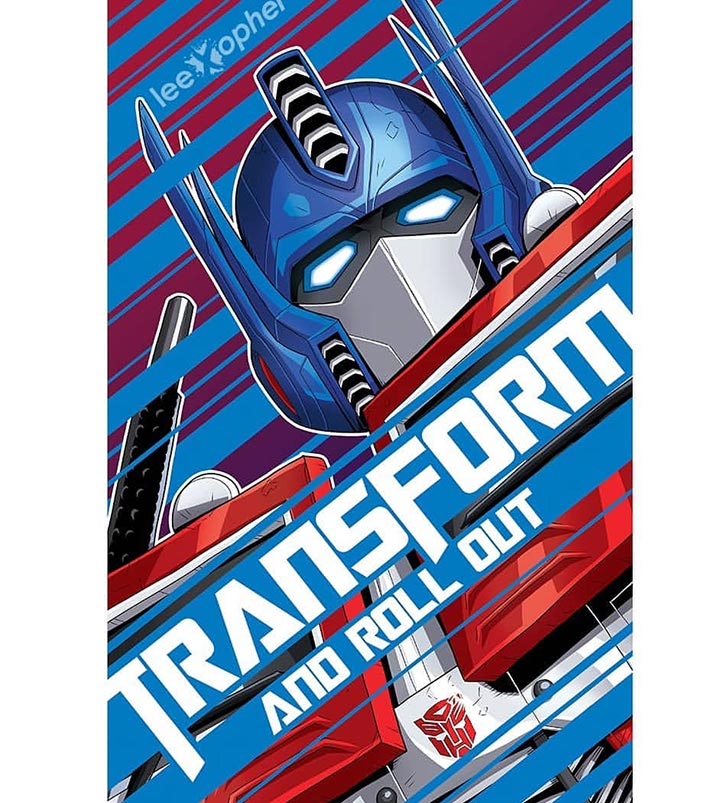 Q. Which artist would you love to do a collaboration piece with?
A. I'm doing a collaboration with my brother and fellow artist Nate Xopher right now! It's a new comic called The Wyld and it's the culmination of our artistic endeavors and brotherly love.
Everyone head over and check out Lee's account! And be sure to give him a follow!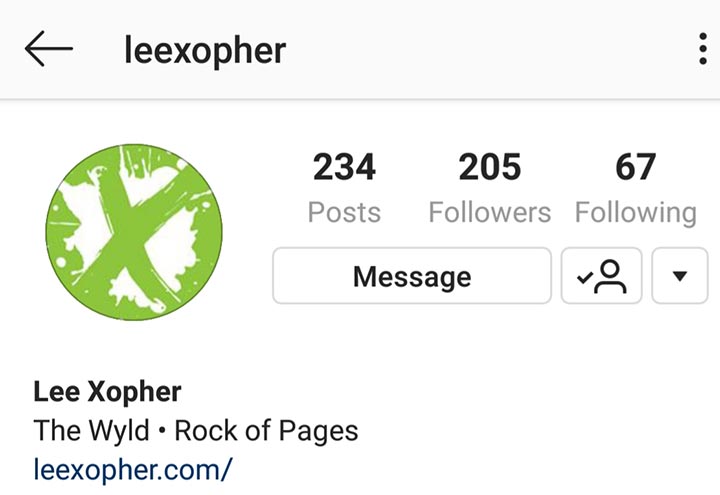 Don't forget to check back next week for our next Artist Spotlight! If you're an artist and are looking to be featured on our page please hit me up here. I'd love to hear from you.
-Chris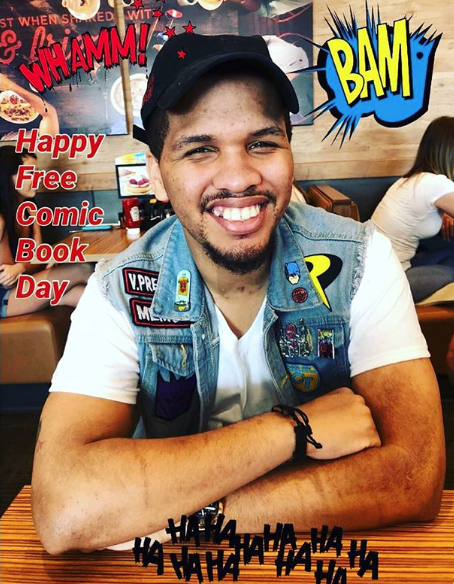 East Coast Member, Comic Book Fiend Club
Personal quest, search every dollarbin in Philly!