This week we welcome Nehs to the CBFC Artist Spotlight!
Q. Where are you from?
A. I lived in Orlando for almost 20 years so I like to tell people I'm from O-town.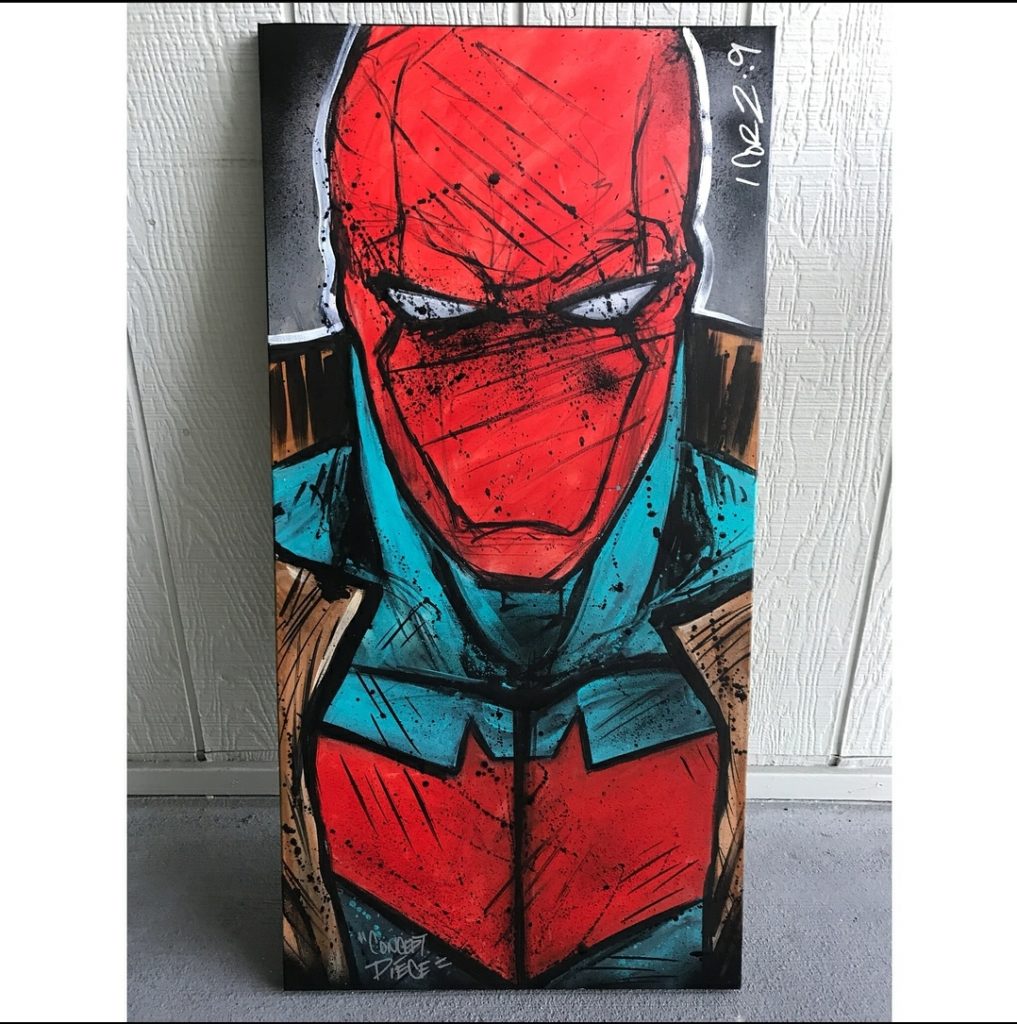 Q. How long have you been drawing?
A. Been drawing since I was in like 3rd grade. But I started painting in college in my early 20's.. I'm 35 now.. so… yea haha.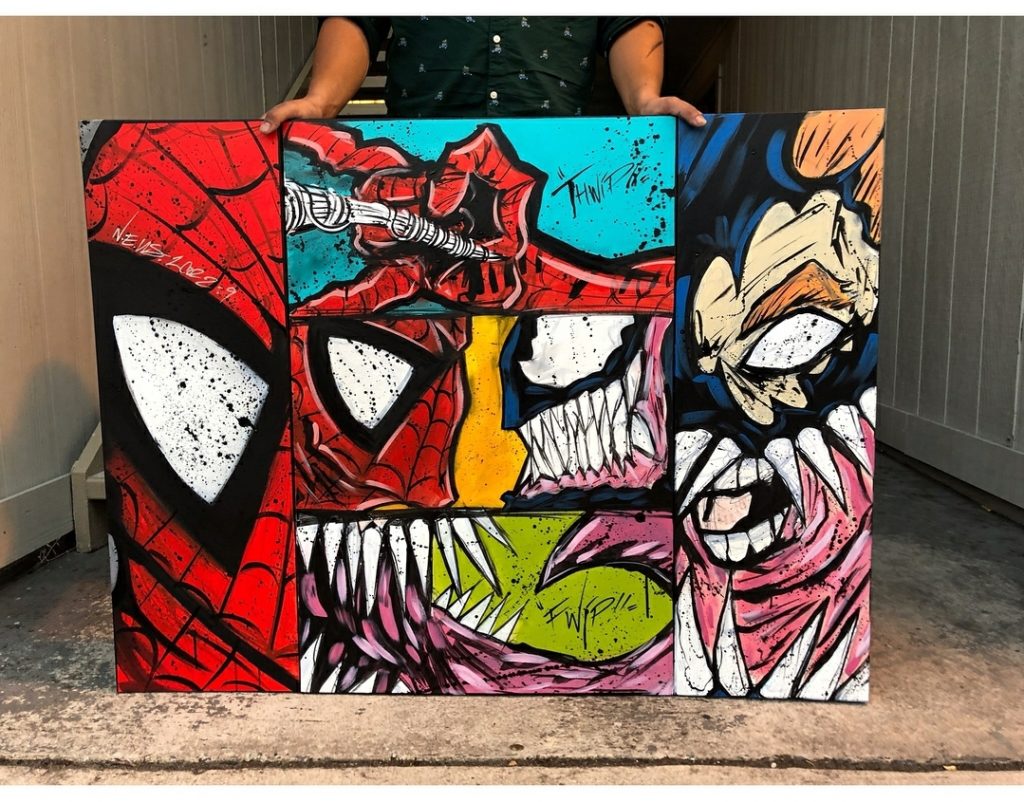 Q. What materials do prefer to do your art with?
A. I usually rock on canvas with mixed mediums. I prefer inks, acrylics, and spray paints.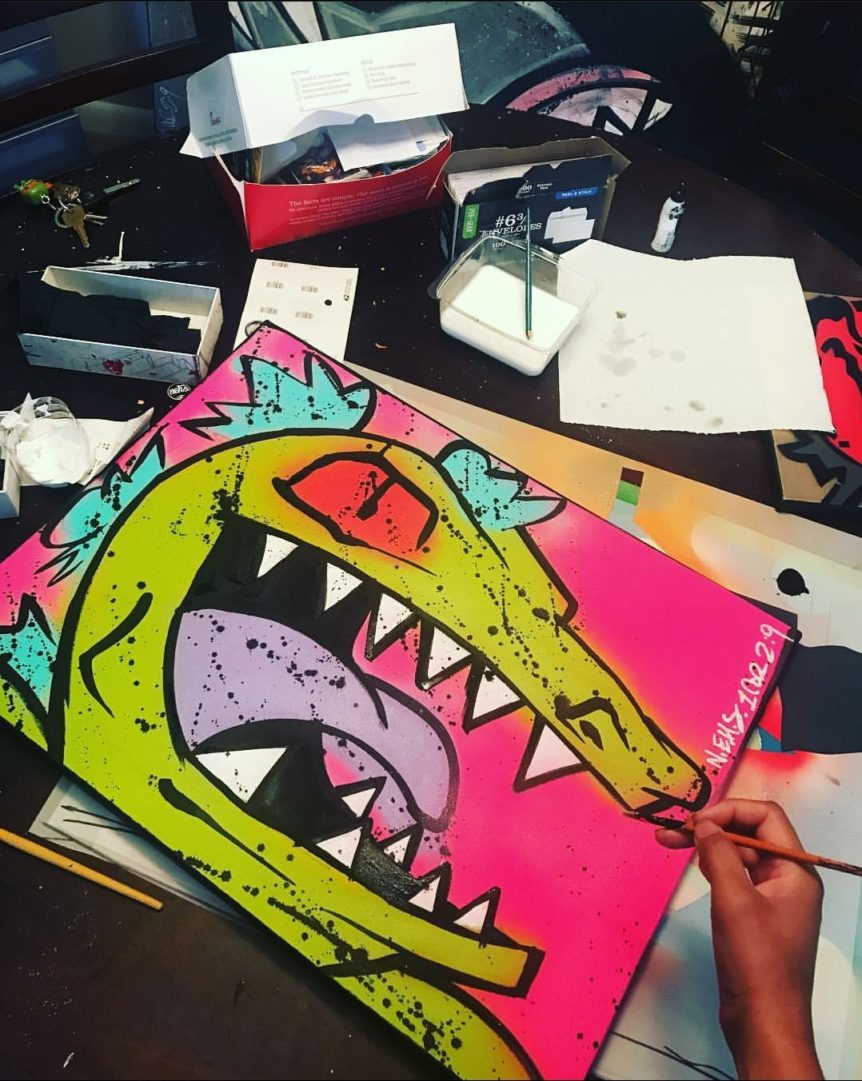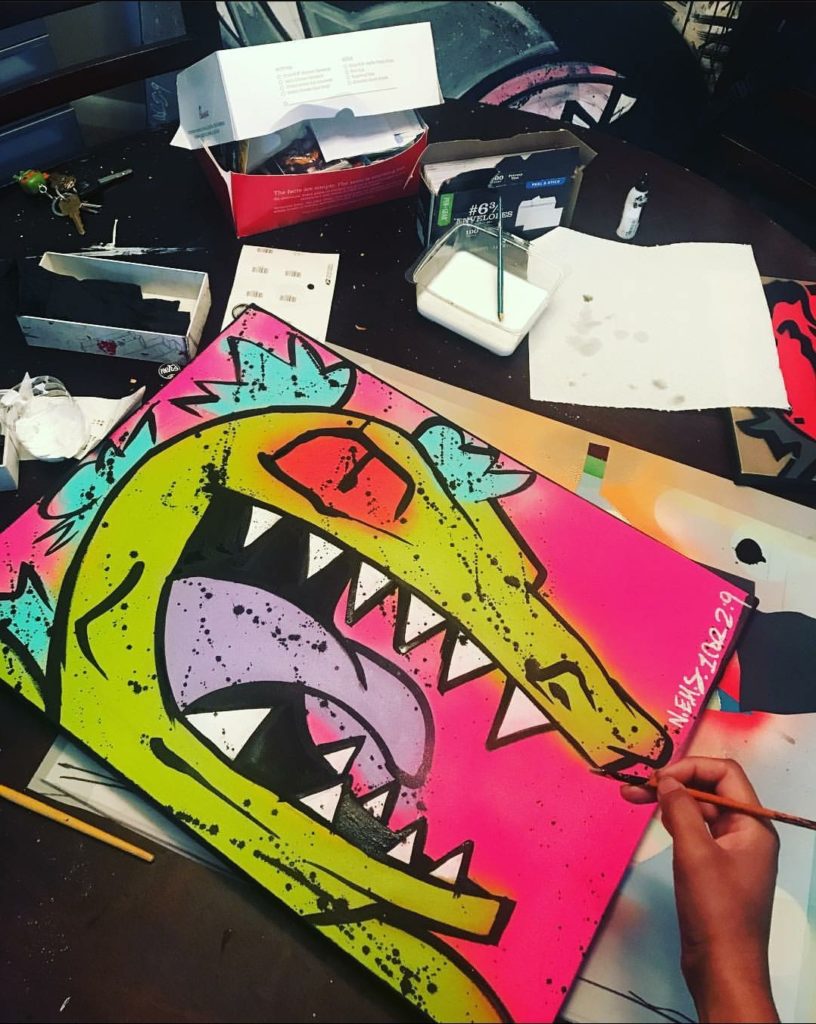 Q. Character you love to draw?
A. Favorite character to paint is Joker. There's just something about green and purple that just goes hard together!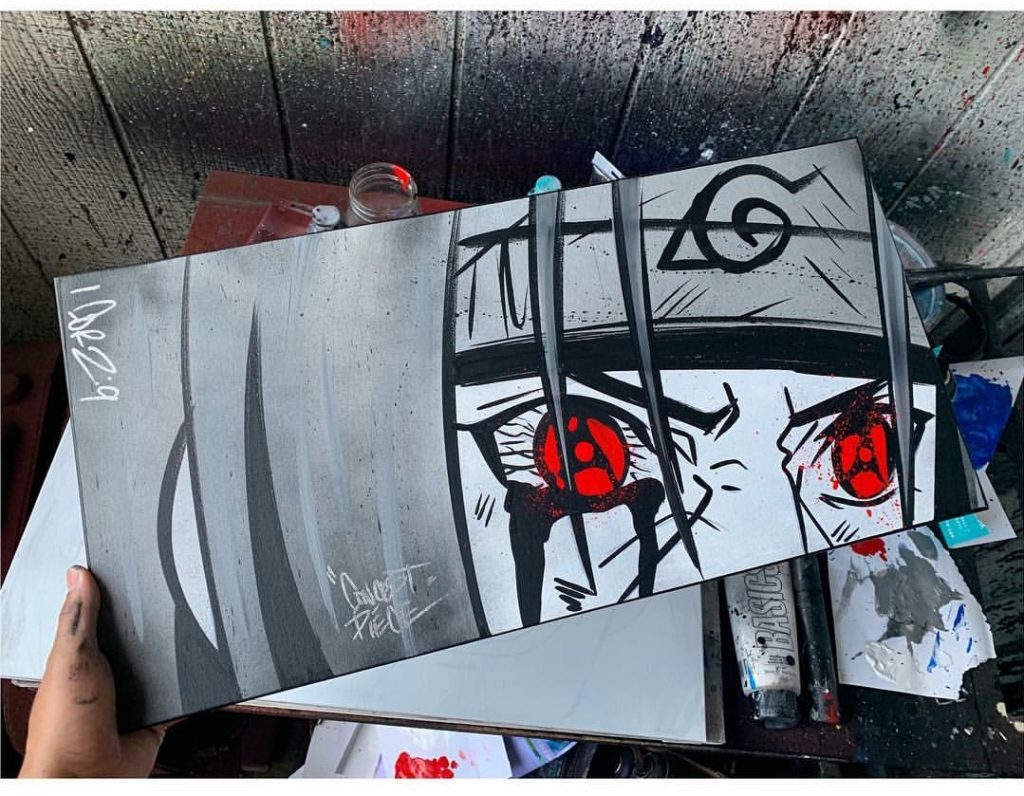 Q. What Character would you want to draw that you haven't drawn yet?
A. I've been wanting to paint The Rock for about 2 years but just never get around to it. Haha, he's on the list for sure.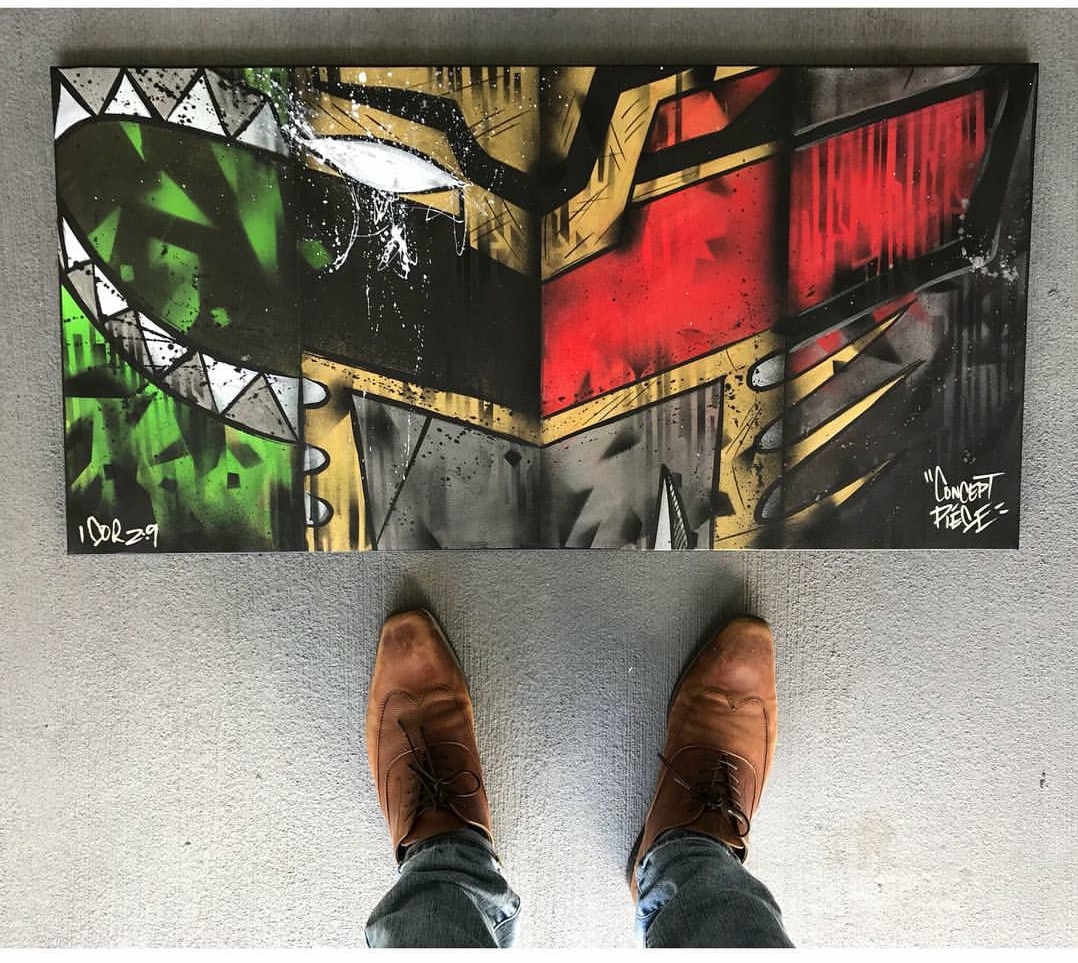 Q. What artist inspires you the most and why?
A. ANDY WARHOL inspires me the most just because of his aesthetic and also because of his style of repetition. I personally love the process of creating multiple pieces over and over again so repetition of one's work  created by hand is what I look for in an artist that inspires me.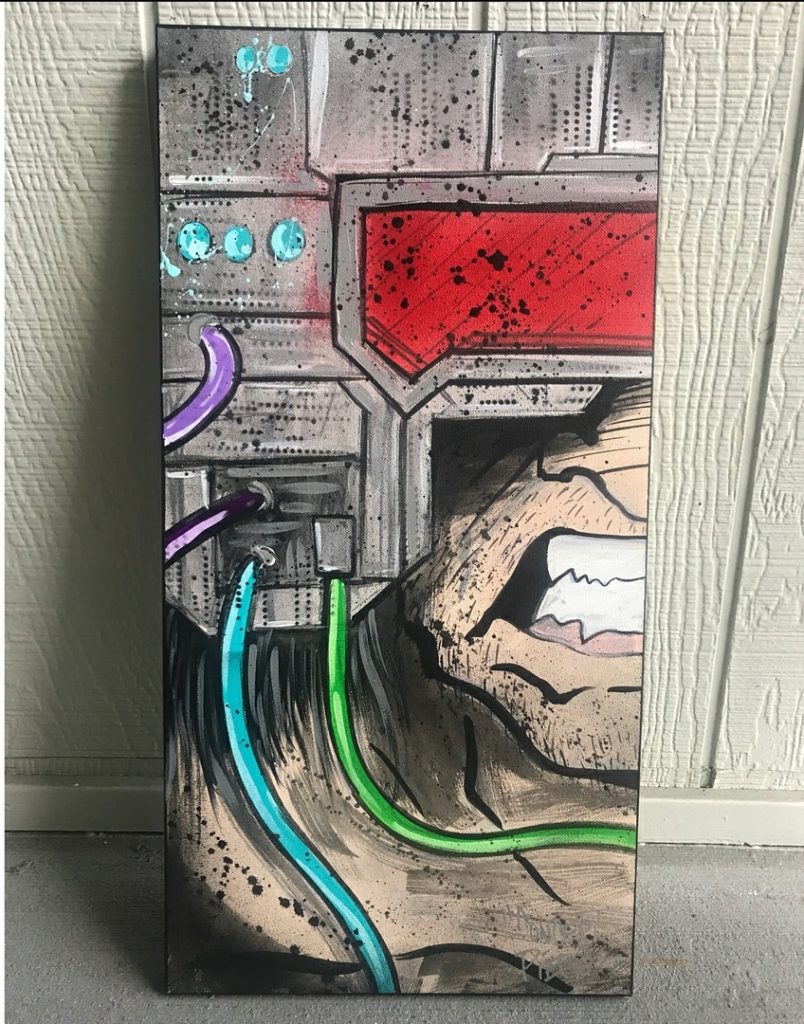 Q. What was your first published work?
A. Interestingly enough… none of my paintings have been " published ".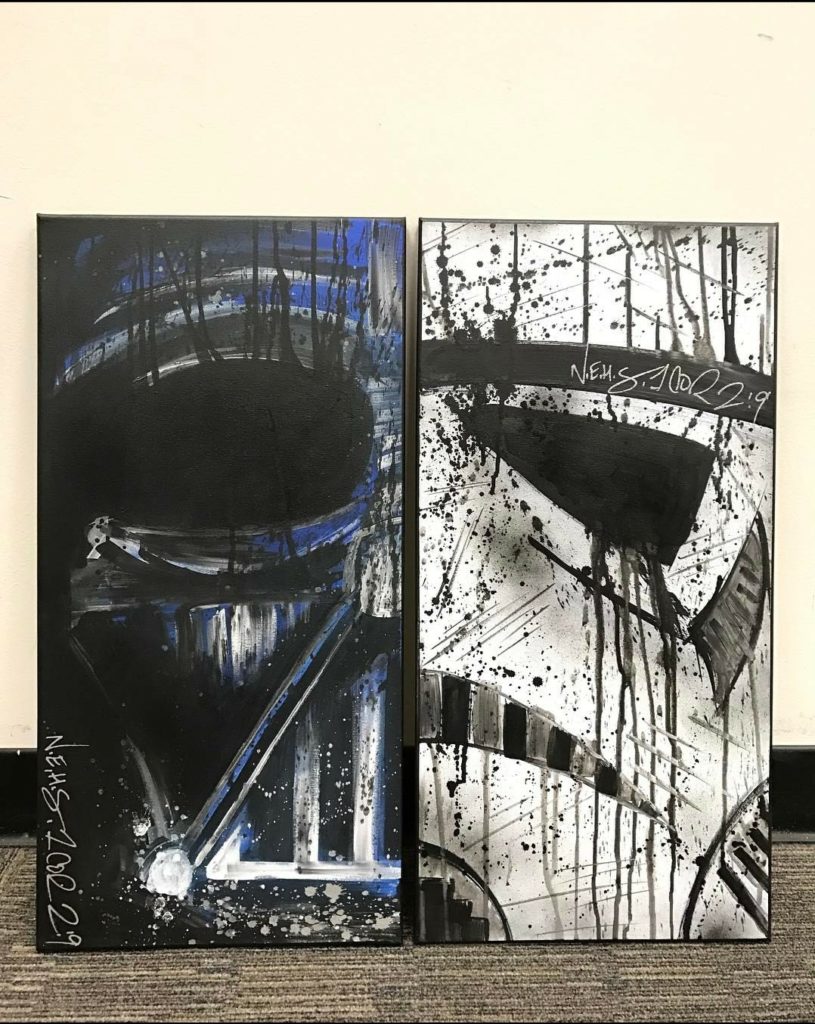 Q. Which artist would you love to do a collaboration piece with?
A. Danny (IG @ArtOfDanny) Haas was actual an artist in the very beginning of my comic con career that inspired me. I always loved his half body work and I infused that into my own style in the very beginning. I don't do that a lot anymore but getting to work with him on a half body collaboration would be sick. 
Big thanks to Nehs for taking the time to answer a few of our questions! Be sure to give him a follow!
Don't forget to check back next week for our next Artist Spotlight! If you're an artist and are looking to be featured on our page please hit me up here. I'd love to hear from you.
-Chris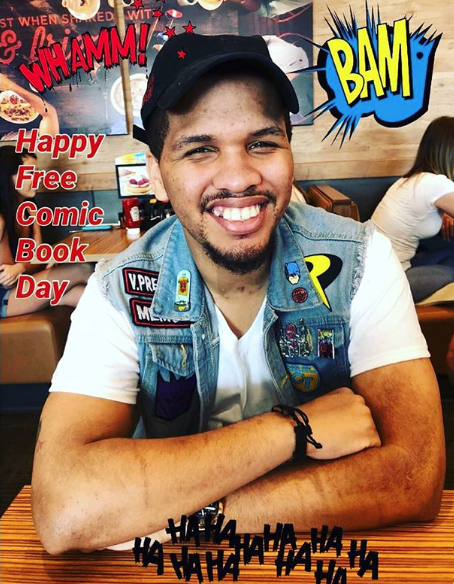 East Coast Member, Comic Book Fiend Club
Personal quest, search every dollarbin in Philly!