This week we welcome Piers to the CBFC Artist Spotlight!
Q. Where are you from?
A. I'm from England , Bristol… home of Aardman Animation don't you know
Q. How long you've been drawing?
A. My art is actually my hobby it keeps me sane! But at times it actually pays bills at times. Ive been doing commissioned work for more than 20 years maybe a little more.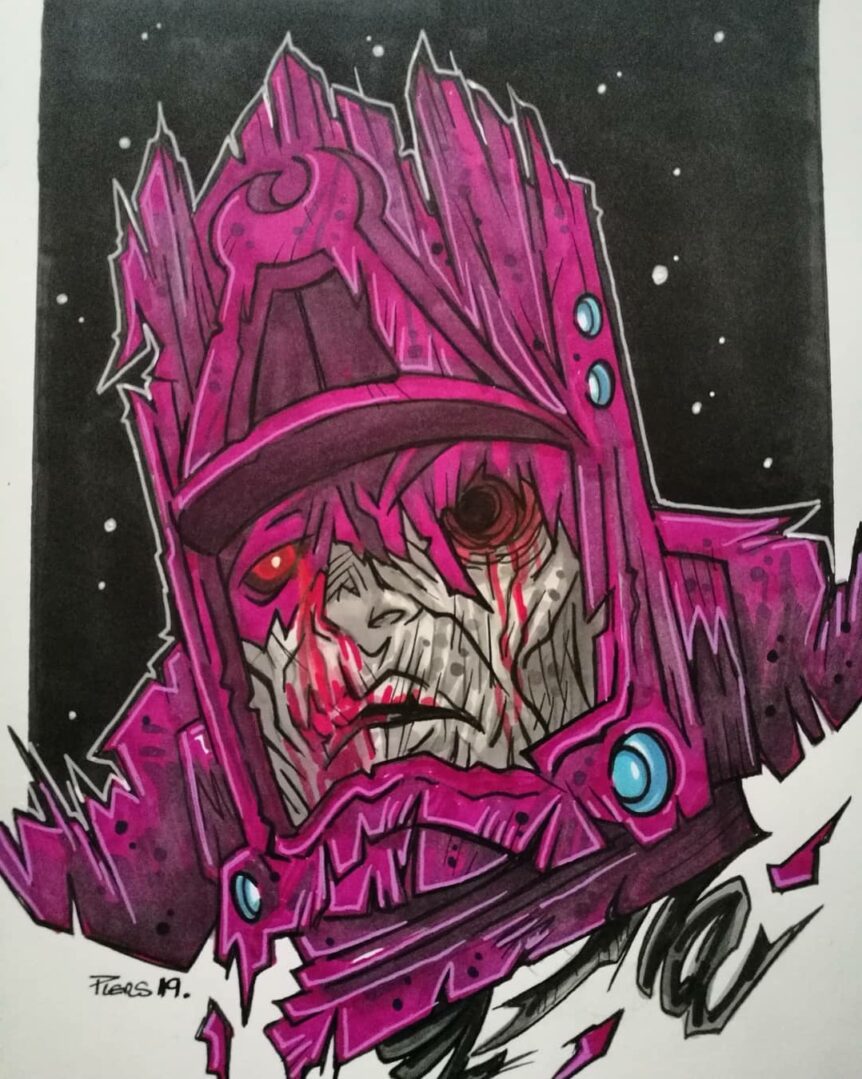 Q. What materials do prefer to do your art with?
A. I Primarily use Pro markers, for me they work better than copics (and less expensive haha ) usually on smooth or textured canson 160gsm card. I work with 2H pencils and use pilot drawing pens in various nibs.
Q. Character you love to draw?
A. I have been partial to drawing the Batman Who Laughs, I just love him! He's such a complete cad! And a lot of Harley Quinn…shes usually not wear much clothing … Sue me haha.
Q. Character that you want to draw that you haven't drawn yet?
A.There is so many, for instance I did two Spider-Man series of pictures with Spider-Man villains who I had to draw for the first time and some absolutely killed me! But it was so much fun; you can check them out at #SPIDEYVsS1 and #SPIDEYVsS2. But recently I've been asked to draw The MAXX for the first time which I'm so looking forward to starting.
Q. What artist inspires you the most and why?
A. Where do I begin, I have to say it is my favorite artist ADAM HUGHES!! I've always been a fan or his fantastic art from his covers to his occasional interior work … his latest Black Widow cover is just AWESOME! But he inspired me most by drawing ladies just so powerful , graceful and beautiful when it comes to the female form! So I did that…. then I started to draw zombies !!! Haha
Q. What was your first published work?
A. I did a cover for issue two of Carlos the Kaiju Killer for an Awesome artist friend of mine. And a pinup for @m2comics king of the unknown. Both were so much fun, I love doing fanart of other creators work, and when your asked to play in their sandbox with the characters they write, draw and they create! It's a massive honor to do that.
Q. Which artist would you love to do a collaboration piece with? 
A. So many even just to meet Adam Hughes, Alex Ross, Terry Dodson, Tony Moore among so many others I think I would feel a bit intimidated haha. But some artists on here who are my friends I would love to do something with maybe in the future who knows for example I ABSOLUTELY LOVE the art of my good friend @toonsbytroy, his art style just wows me every time I wish I had that talent that he has (and you can tell him that ). But I think it has to be the right artist the right project and the right collaboration for me to be lured in…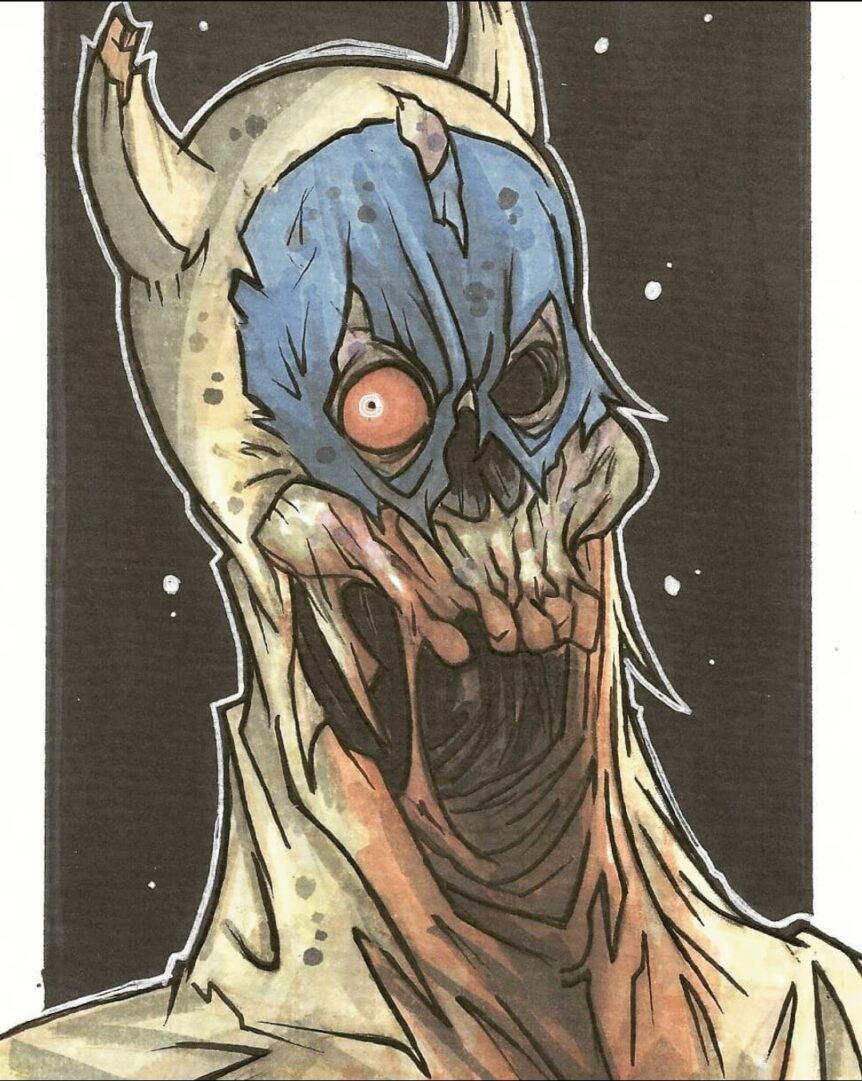 Big thanks to Piers for taking the time to answer a few of our questions! Be sure to give her a follow!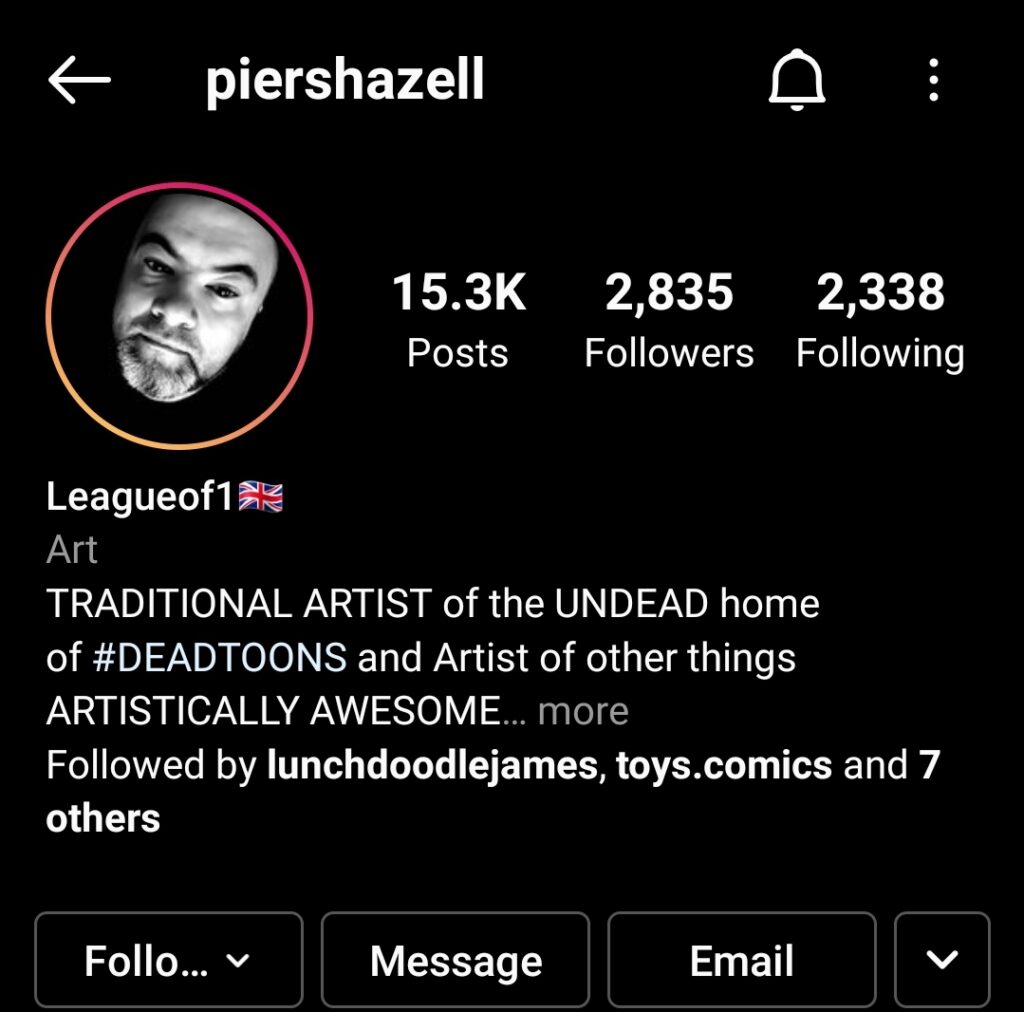 Don't forget to check back next week for our next Artist Spotlight! If you're an artist and are looking to be featured on our page please hit me up here. I'd love to hear from you.
-Chris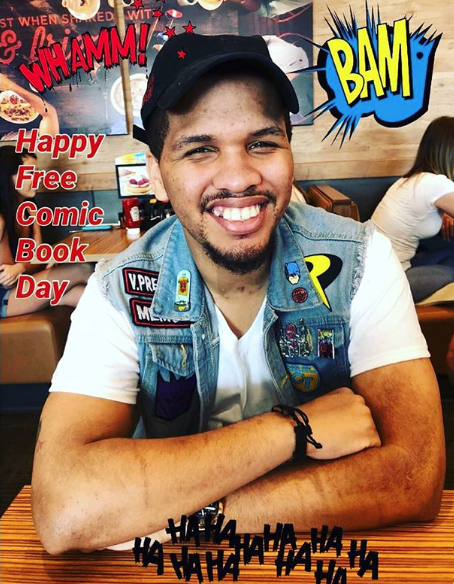 East Coast Member, Comic Book Fiend Club
Personal quest, search every dollarbin in Philly!