This week we welcome Ryan Lee to the CBFC Artist Spotlight!
Q. Where are you from?
A. Metro Detroit area, the suburbs.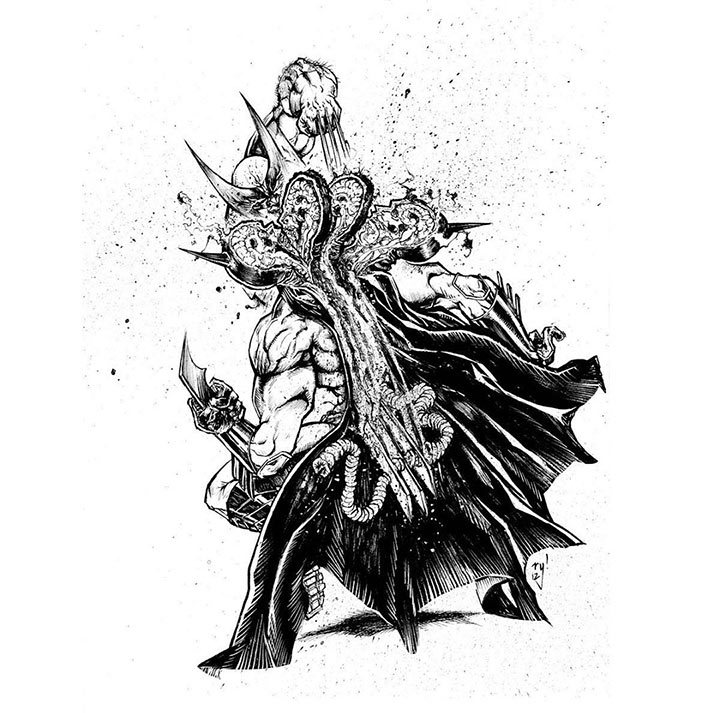 Q. How long have you been drawing?
A. As long as I can remember. My parents said I started doodling when I was two.
Q. What materials do prefer to do your art with?
A. I like using PIN pens…but I mix it up with brushes and brush pens for fill and texture. When I paint I use watercolor and gouache.
Q. Character you love to draw?
A. My own! Haha. BUT, I love the Mignolaverse characters. Hellboy and his crew are brilliant designs that are super fun to draw.
Q. What Character would you want to draw that you haven't drawn yet?
A. I'd love to draw The Green Lantern Corps. Hellboy stuff…I love the Black Hammer universe as well. 
Q. What artist inspires you the most and why?
A. I can't just pick one haha, but I do love Moebius, Immonen, Mike Huddleston, Eduardo Risso, Sam Kieth, Mignola (see a trend here?), so many more. My taste is all over the place.
Q. What was your first published work?
A. I did a Western short in a comic anthology called Matinee Eclectica. I THINK that was the first thing. 
Q. Which artist would you love to do a collaboration piece with?
A. Any of the one of the artists I said inspired me. I'd love that!!
Big thanks to Ryan for taking the time to answer a few of our questions! Be sure to give him a follow!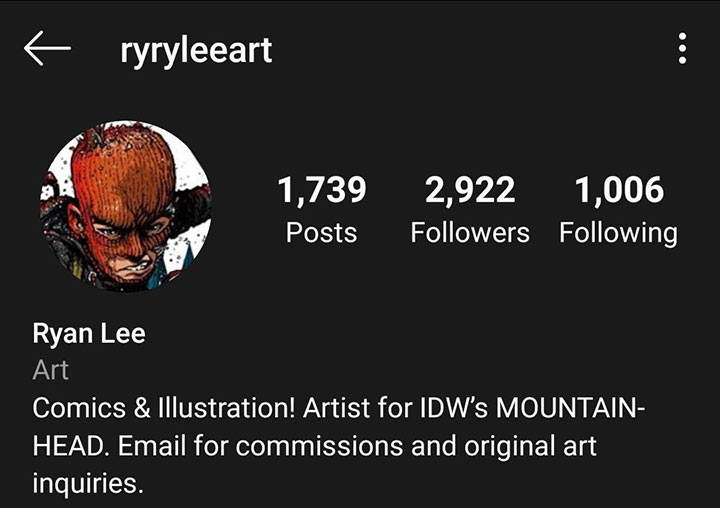 Don't forget to check back next week for our next Artist Spotlight! If you're an artist and are looking to be featured on our page please hit me up here. I'd love to hear from you.
-Chris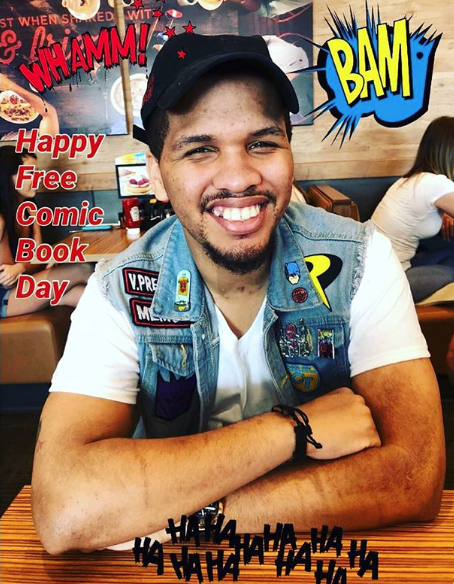 East Coast Member, Comic Book Fiend Club
Personal quest, search every dollarbin in Philly!