This week we welcome Mike Rooth to our Artist Spotlight!
Q. Where are you from?
A. I was born in Brampton, grew up in St. Catharines, and have been living in Oakville since I attended Sheridan College Illustration in the 90s.

Q. How long have you been drawing?
A. I've been drawing for as long as I can remember. I've been drawing professionally since the mid 1990s.
Q. What materials do prefer to do your art with?
A. ink with a brush is the short answer, but I've been trying out different brush pens and plastic nib pens in the development of my interior page style.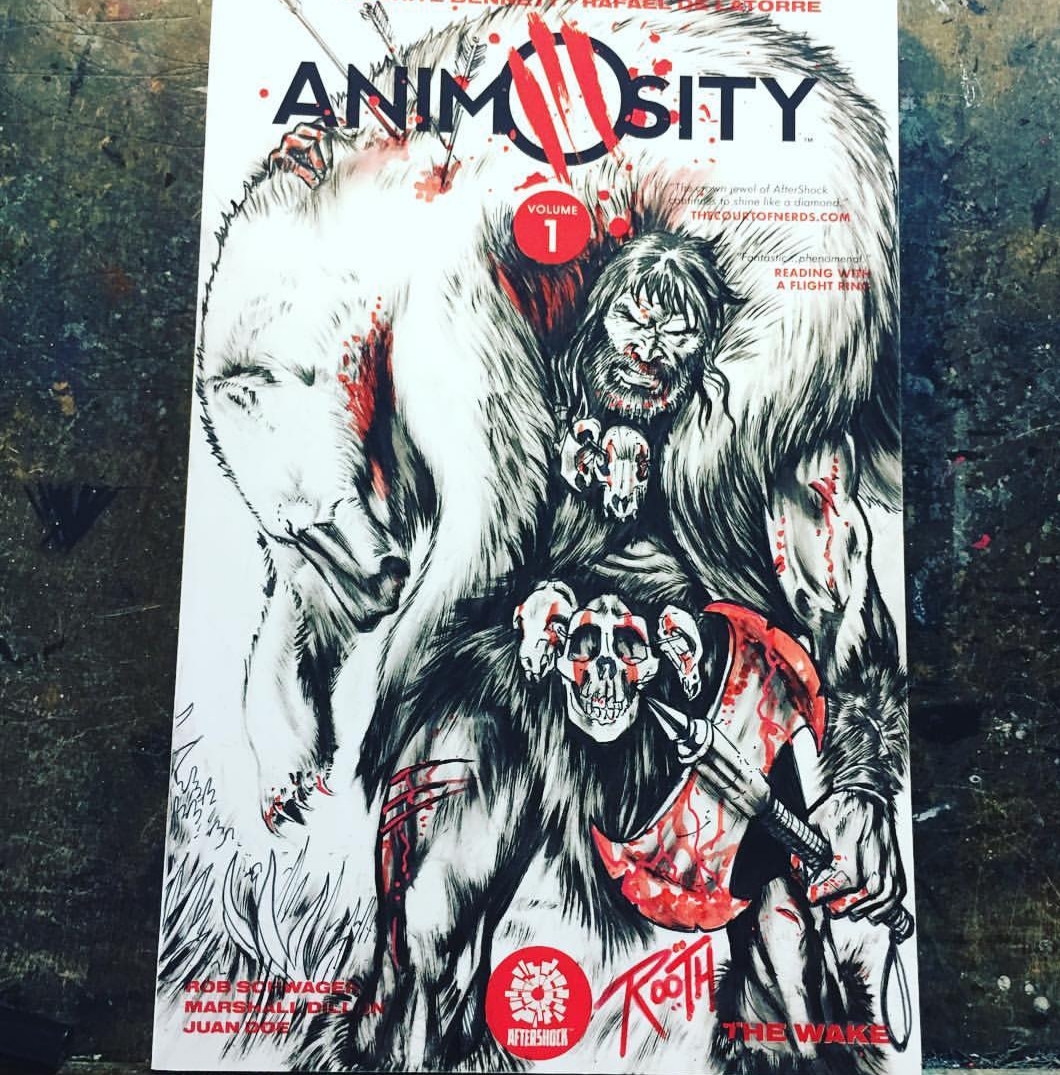 Q. Character you love to draw?
A. I Love drawing monsters so there's lots of favourites. The Thing is my all time favourite but I draw Swampthing a lot. 
Q. What Character would you want to draw that you haven't drawn yet?
A. I've actually never drawn a Spawn piece before, so he's a character I'll try out sometime in the future.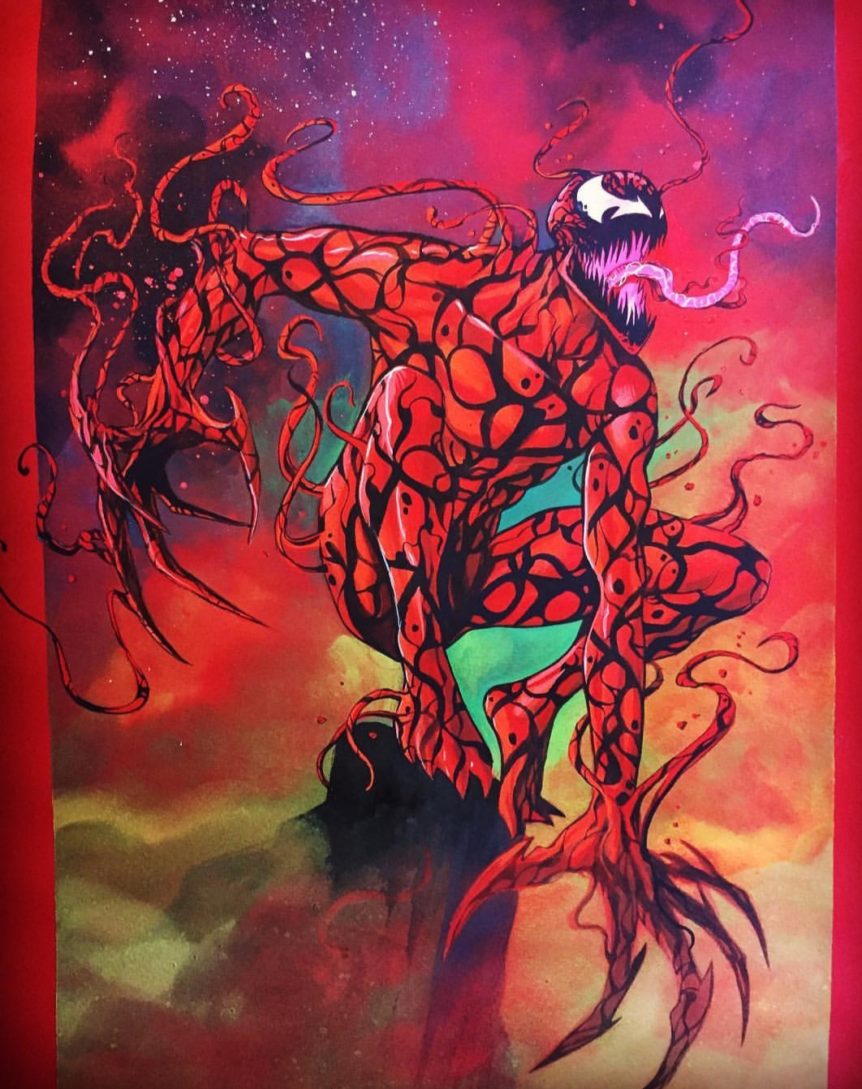 Q. What artist inspires you the most and why?
A. I don't think I have a single artist who inspires me the most, because I have a fairly diverse background in art and a lot of my favorites are illustrators, not comic artists. A tough one to answer, I have many influences! 
Q. What was your first published work?
A. My first published work ever was a series of 24 chapter header icons for an illustrated history book called The Spirit of Canada. My first published comics work was a pinup in the back of The Strange Talent of Luther Strode #6 (Justin Jordan, Tradd Moore- Image Comics). 

Q. Which artist would you love to do a collaboration piece with?
A. Collaborations are tricky. I've been lucky to be a part of many of them, but I honestly don't really seek collaboration, but seldom turn down invites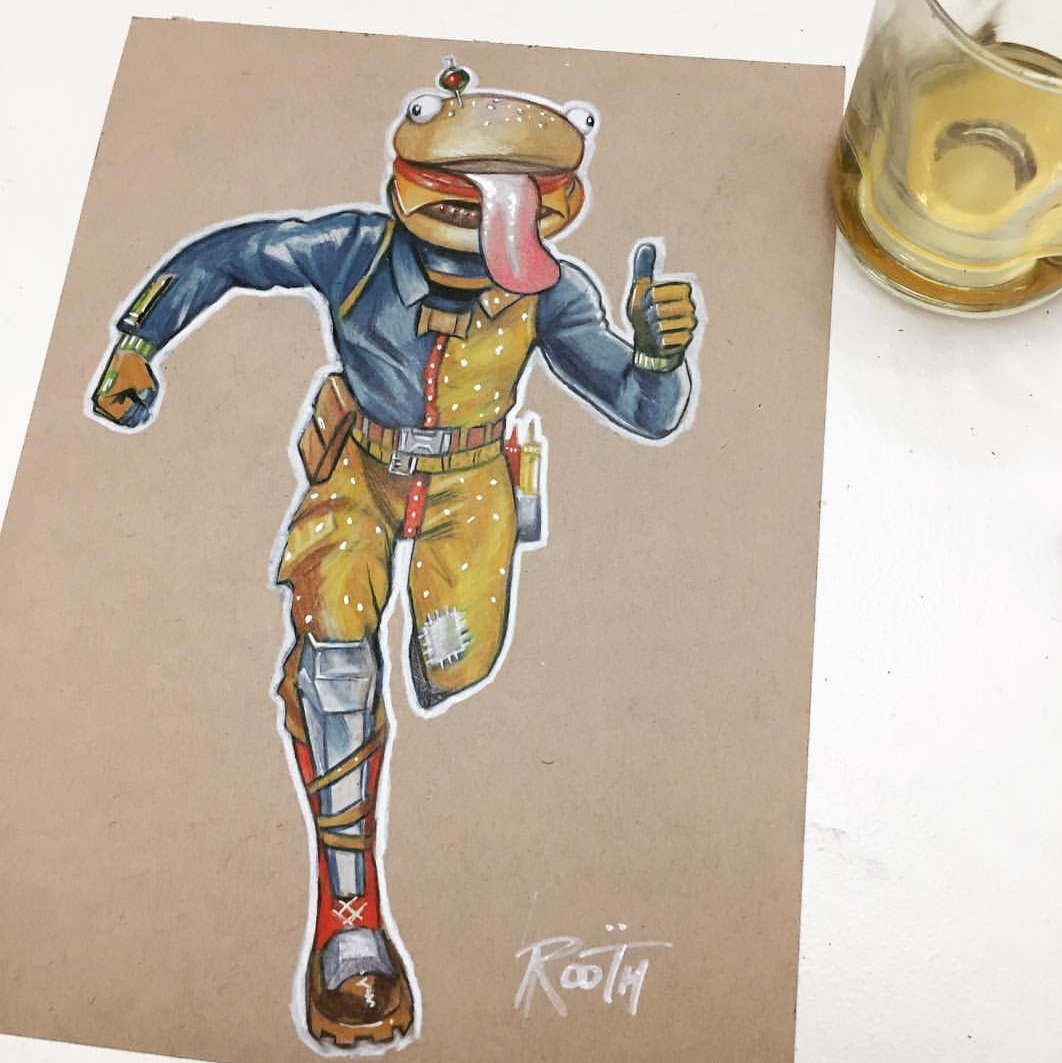 Thanks Mike for taking the time to answer a few of our questions! Be sure to give him a follow!
Don't forget to check back next week for our next Artist Spotlight! If you're an artist and are looking to be featured on our page please hit me up here. I'd love to hear from you.
-Chris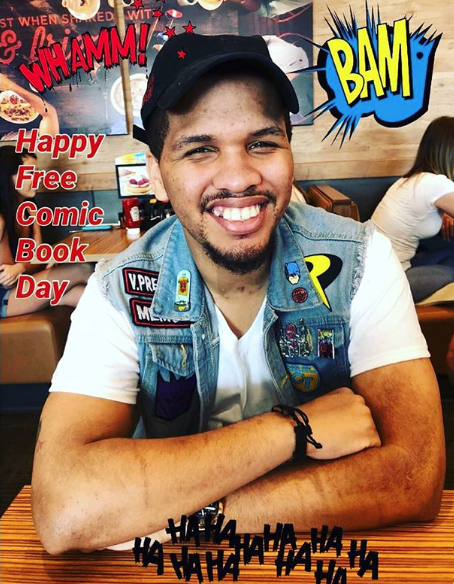 East Coast Member, Comic Book Fiend Club
Personal quest, search every dollarbin in Philly!