Where is your podcast based?
A. The Short Box podcast is based out of Jacksonville, FL
When did the podcast start?
A. The first episode of the podcast ("The Stranger") was released on December 14th, 2012
Who has been your favorite guest?
A. Good question, we've been fortunate enough to have a lot of guests since our first episode. Some names that come to mind from recent episodes include Tze Chun of Gotham & TKO Comics, Sanford Greene was on last year to talk about Bitter Root, and one of our favorite guest experiences was having Peter David join us at one of our live shows that coincided with the premiere of Avengers Endgame.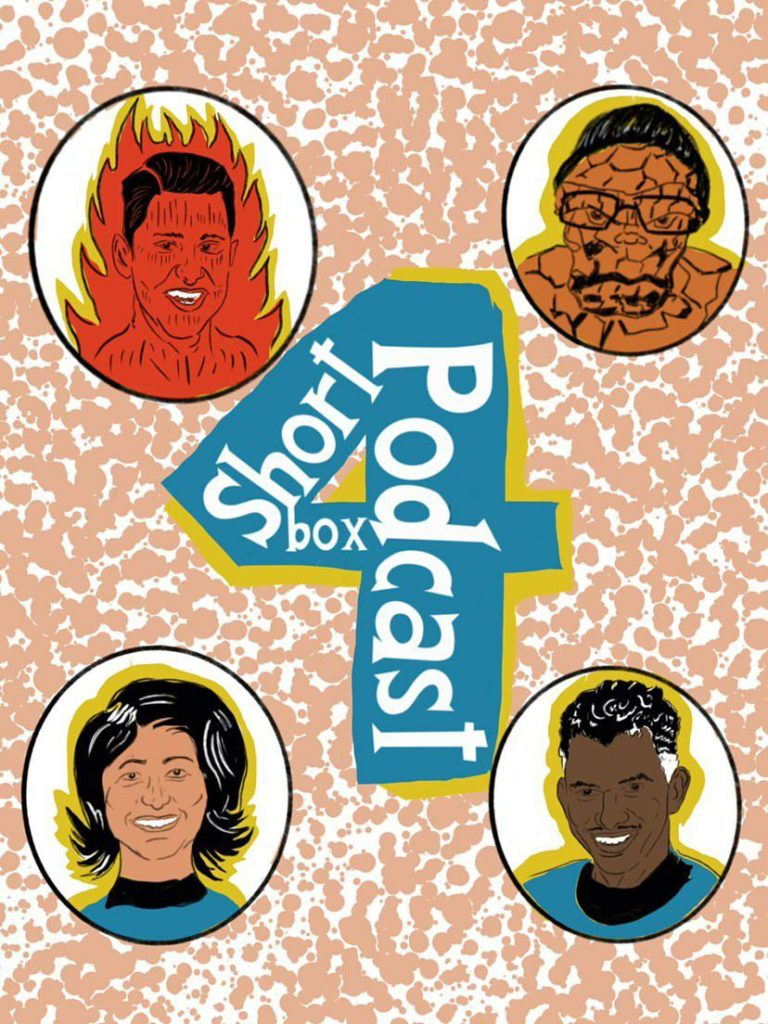 What guest would you love to have on the show?
A. Among our long lists of guests we'd love to have on the show one day, some notable comic book ones include: Andy Kubert, Chris Claremont, Mark Waid, Patrick Gleason, Dan Didio, Kurt Busiek, Ed Piskor, and Jim Steranko.
What other podcasts do you love listening to?
A. Some other shows that populate our podcast queues are Joe Budden Podcast, Podcast on the Left, My Dad Wrote a Porno, Straight Chillin, Cartoonist Kayfabe, A Waste of Time with ItsTheReal, Word Balloon, and Comics, Generally podcast.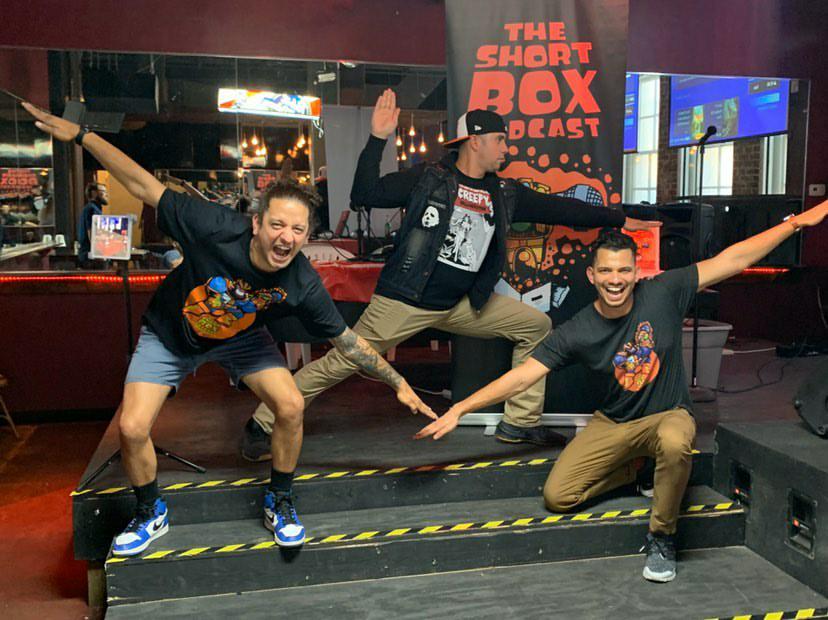 For those that dont know who you are, why should they listen to you?
A. People should be listening to our podcast because we take our title of being a premier comic book & pop-culture podcast seriously, while having a lot of fun talking about our favorite fandoms. We do our best to make this a show that know-it-all comic gurus and novices can enjoy together. Everyone on the Short Box crew is dedicated to a common mission to produce a show that feels like hanging out with your best friends…that just happen to be some down-to-earth, entertaining nerds. Give us a listen on your favorite podcast app now
Be sure to check out The Short Box team as they chat about all things pop culture. You can find their podcast here: The Short Box Podcast

Do you have a podcast and would like to be featured? Don't be shy, hit me up here. I'd love to hear from you!
-Chris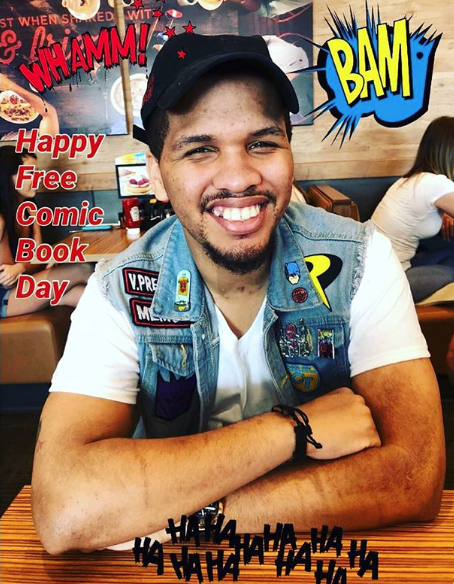 East Coast Member, Comic Book Fiend Club
Personal quest, search every dollarbin in Philly!