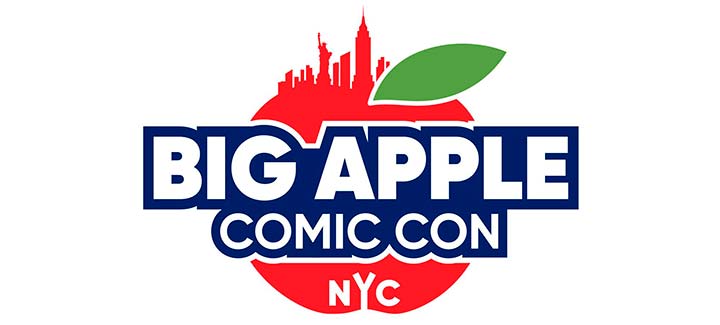 BIG APPLE COMIC CON – NYC
For over 20 years Big Apple Conventions has presented the most outrageously fun comic and popular culture convention in New York City. Founded and owned by comic book maven Michael "Mike Carbo" Carbonaro in 1995, the show started at the auditorium of St Paul's Church on 10th Ave. in Manhattan.
In the late 90's the BACC continued at the Metropolitan Pavilion, and for the past 12 years at the Pennsylvania Hotel on 33rd St. and 7th Ave. across from Madison Square Garden.
Our convention (the next Big Apple is March 9-10, 2019) is the premier boutique comic and popular culture show in the City, chock full of celebrities, dealers, collectors, cosplayers, and folks out for a great time in the City.
Through the central theme of comic books, the convention features a large range of pop culture elements including science fiction/fantasy, film/television, cosplay, animation, anime, manga, toys, horror, collectible card games, video games, web comics, and fantasy novels. Including panels, seminars, and workshops with professionals from various fields, the Big Apple Comic Con also features previews of upcoming films, and a main event costume contest. That is why we celebrate cosplay and costumes with great contests, prizes, and music. Costumes and cosplay are an integral and vital part of our 20 year heritage, we love the art and celebrate the way cosplayers have revitalized conventions by creating a dynamic link between the worlds of comics, animation, cinema, and real life.