>>>>Spotify Playlist<<<<
Last week I featured LL Cool J 's I'm Bad. Now I'm a huge fan of LL and especially his old school tracks. At the time LL was the hot new up and comer fresh off the hype of Bigger and Deffer, but that did not come without enemies. Kool Moe Dee felt that LL was not only biting his style, but was disrespectful to those who came before him (a sentiment felt by others as well). This led to one of the best beefs in hip hop.

Kool Moe Dee coming from a battle rap background challenged LL and dropped the iconic How You Like Me Now. This was definitely KMD chance to not only start the feud but also make a successful record in the process. This is an important background note, because as this continues one of the topics to consider who won is not just the songs themselves but the success of the individuals.

One of my favorite bars is at the end when KMD uses the metaphor of food and being overstuffed to having more bars and disses ready to go. Now while this was a great start the battle was just beginning and the next bomb dropped was a big one.
LL Cool J's response to KMD was without a doubt a pure banger! The alias Jack The Ripper was created and would make an appearance years later with another beef. LL came hard not only with the lyrics, but was a master of having the perfect beats to go with. This one kicked things up a notch and quickly addressed KMD.
"How you like me now, punk? You livin foul, Here's what my game is, kill is what my aim is, a washed up rapper needs a wash up,"
It was apparent at this point that this was two legends who may have started with similar styles, but that was no longer the case. KMD was old school lyricist with funky beats and LL was the new school hard hitting beats and rhymes. LL comes at the "old school sucker punk" and addresses his status of success and being double platinum. While KMD may have shot first LL shot harder and in my opinion took round one. The good news was that this beef was not over and was only going to get better.
KMD wanted to have a rap battle with LL, but since that was never going to happen the tracks had to continue. KMD stepped up and fired back with a harder beat and harder lyrics. While the first shot had a few mentions of an MC, this was a direct response to Jack The Ripper. The entire song is KMD flexing his lyrical presence and flow. Bar after bar is an attack on LL and addressing everything including his success.

KMD acknowledges his level of sales and money while attacking his lyrics and showing that in his opinion that did not make him the better MC. The shots continue all the way thru the lengthy first verse. The second starts off the same and then as if it was all a countdown the bomb goes off!! KMD begins with one of the dopest disses by poppin off with a series of disses around the use of "LL". This is completed with the haymaker line "Just usin' your name I took those "L's", hung em on your head and "rocked your bells" (if you're not familiar with LL's "Rock the Bells" I suggest you give it a listen). That sequence and line alone pretty much sealed the victory for KMD in this round.

That was not even the end of the song as he continues to attack not alone LL's fear of a battle rap but everything else as well. Another thing to note is just how good the flow and rhyme scheme is. I believe that KMD truly does not get the credit he deserves in hip hop.
After Let's Go LL followed up with a couple songs although neither was a straight diss track to KMD. To Da Break Of Dawn takes a few shots to KMD but nothing like what he was just hit with. It is a very well done diss track although it focuses more on MC Hammer and Ice-T who LL was also beefing with at the time. Now this comes from the classic album 'Mama Said Knock You Out' (which was also featured on Marvel Hip Hop covers).
Again this is not really a diss track or response to KMD, but he does make references to rockin his peers and his competition. Now while these songs are held in high regard and the success of this album was huge for LL's career it is in my opinion where he lost the beef. Let's Go was such a great response similar to how Jack The Ripper was for LL. Instead of stepping up and coming back even harder tho LL went more for a commercially successful approach and threw the subliminals. It also does not help that KMD did not give a shit and still put out another response and pretty much the nail in the coffin.
Kool Moe Dee knew what he was doing here by responding with "Death Blow". He already had the upper hand with Let's Go and the lack of response, but decided to make one final response to both songs. The beat went harder and the lyrics attacked just as hard. He mentions TDBOD and one of the best lines comes as a response to MSKYO "If mama said knock me out, come do it, you can't win and that (bleep) knew it" sheesh. That was after a beautiful RIP bar to end the last verse too. Just as the title suggests KMD then sends in the final death blow with another sequence of "L" bars and this one is even more devastating than the first one. The kill shot was fired and was a direct hit.
After all was said and done KMD ends the songs by calling out LL to a battle which is really what he wanted from the jump. Now while I am a huge LL fan it amazes me that people honestly believe he won this beef. Yes he had the more successful career and even continues to do so. Yes Jack the Ripper went hard as fuck and was a great thing to create and later follow up with. Yes LL is talented and has bars for days. With all that said tho not only did KMD call him out for battle to which he avoided, he made two complete diss songs compared to LL's one. His rhyme scheme reigned supreme and the use of metaphors and the "L" sequence makes this not even close in my opinion. Go ahead and give them all a listen in order and let me know who you think won the beef.
Check out the full list of songs from our FIENDTAPES members and make sure to FOLLOW our Spotify account.
@yoimdrewCBFC
Dj Pooh & Kam – Whoop! Whoop!
Kam – Pull Ya Hoe Card
Eazy E – Ole School Shit
Eazy E – It's On
@thecomicraider
Kool Moe Dee – How You Like Me Now
LL Cool J – Jack The Ripper
Kool Moe Dee – Let's Go
LL Cool J – To Da Break Of Dawn
LL Cool J – Mama Said Knock You Out
Kool Moe Dee – Death Blow
@notownrob 
Powerman 5000- when world's collide 
Killswitch Engage- My Curse
Marilyn Manson- Tourniquet
Korn- Clown
Deftones- My Own Summer
@cbfcwestheadbang 
Suspect208 – Long Awaited 
Five Finger Death Punch – Living The Dream
A Very Sipdey Christmas 

We're always on the lookout for comic related music. Please feel free to drop a comment if you have suggestions on songs we should review. Looking for this weeks hot tracks? Check out our Spotify account here.<<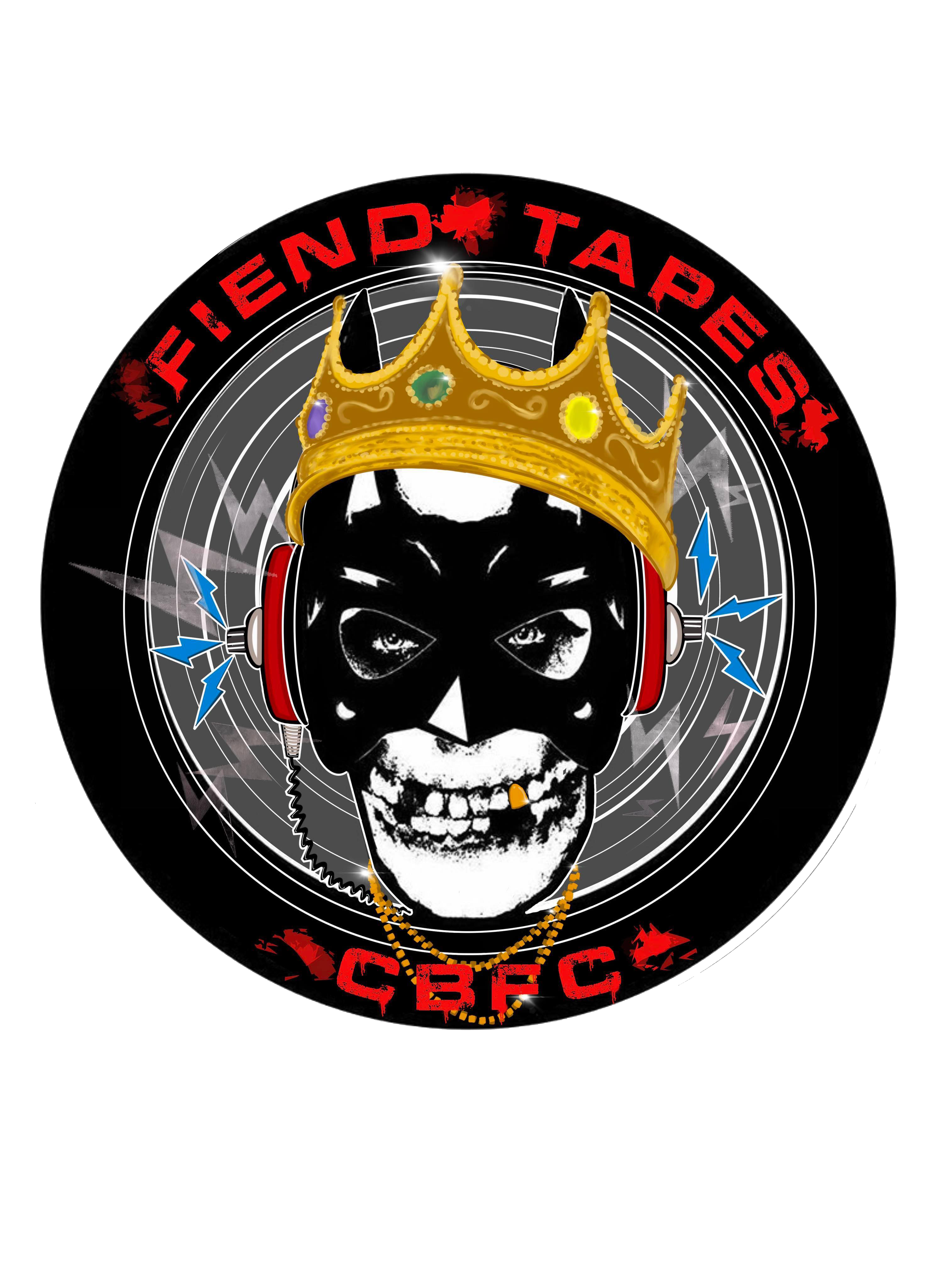 Just a group of fiends in search of epic music.
Spotify Playlist Updated WEEKLY!