>>>>Spotify Playlist<<<<
"Living off borrowed time, the clock tick faster, that'd be the hour they knock the slick blaster, Dick Dastardly and Muttley with sick laughter, a gun fight and they come to cut the mixmaster? I-C-E cold, nice to be old
Y2G stee twice to threefold, he sold scrolls, lo and behold, know who's the illest ever like the greatest story told"
Daniel Dumile aka MF DOOM aka Zev Love X aka King Geedorah aka Viktor Vaughn aka Metal Fingers and many more, passed away October 31 2020.
Daniel Dumile the London born rapper moved to Long Island when he was a kid. He formed the group called KMD (Kausing Much Damage/ a Kause in a Much Damaged society) with his younger brother Dingilizwe Dumile aka Dj Subroc and Onyx the birthstone kid. They had two studio albums, Mr Hood and Black Bastards. The group's rise to fame came to a halt when Dj Subroc died on April 23 1993 when he was suddenly struck by a car. He was 19. The label Elektra who KMD was signed to dropped Zev and Onyx after the death of Subroc which caused the disbandment.
By 1995 Dumile hooked up with Bobbito Garcia a well known East Coast radio host and signed to his label Fondle Em Records where he released some KMD material. By 1999 DOOM was formed and he dropped his first solo album Operation DOOMsday.
DOOM said in an interview "The way comics are written shows you the duality of things, how the bad guy ain't really a bad guy if you look at it from his perspective. Through that style of writing, I was kinda like, if I flip that into Hip Hop , that's something niggas ain't done yet. I was looking for an angle that would be brand new. That's when I came up with the character and worked out the kinks – that's the Villain."
DOOM went on to release 6 solo albums, 3 of which he went under a different persona, King Geedorag and Viktor Vaughn. He also released 5 collaborative albums, his most well known album Madvillainy, who he recorded with Madlib.
"See once it started getting more publicized and you know, once hip hop started getting money making thing then you start getting these corporate ideas where you want to put what it looks like to sell what it sounds like but we dealing with music, so what I did, I came with the angle of, it don't matter what I look like, it don't matter what the artist look like, it's more about what the artist sound like. The mask really represents the whole like, rebel on trying to sell the product as a human being. More of a sound and at the same time it's something different. You know what I'm saying"
I just remember carpooling with one of my homies from school who had already got his driver's license and he threw this shit on from the beginning, I was like yo who is this!? He looked at me crazy and was like you never heard of MF DOOM!? He was like this album is a couple years old, it's called Madvillainy, he has a couple others too! As soon as I got dropped off I ran straight to the computer and started downloading everything MF DOOM!
Hearing DOOM for the first time changed my perspective on music completely. I bumped the old school shit like Snoop, Dr. Dre, Tribe, Wutang, Gang Starr, Nas, etc and at that point in high school it was the mixtape Weezy era so i was bumping nothing but Lil Wayne. I went from mainstream music to completely underground. What DOOM brought to the table was something totally different and odd, and I loved it! Most times I had absolutely no idea what he was rhyming about but the way he was able to still paint a picture in my head was something else.
DOOM was more than a rapper. Every fan of his knew that. He saved the rap game and gave it life. DOOM was a real life superhero. I will never get tired of his raps. RIP to my hero, the greatest rapper that ever lived! MF DOOM!!!! And remember ALL CAPS when you spell the man name!
-yoimdrewCBFC
Check out the full list of songs from our FIENDTAPES members and make sure to FOLLOW our Spotify account.
@yoimdrewCBFC
KMD – Boogie Man!
KMD – Humrush
KMD – What a Nigg* Know?
KMD – Get U Now
MF DOOM – Doomsday
MF DOOM – Gas Drawls 
MF DOOM – One Beer
MF DOOM – Vomitspit
MF DOOM – Imposta
MF DOOM – Gazzillion Ear
MF DOOM – Thank Ya
Madvillain – Accordian 
Madvillain – Rhinestone Cowboy
Quasimoto Ft Madvillain – Closer
DangerDOOM – Benzi Box
DangerDOOM – Space Ho's
King Geedorah – Anti Matter
King Geedorah – Fazers
Viktor Vaughn – GMC
Viktor Vaughn – Vaudeville Villai
@juice_n_cookies
CZARFACE & MF DOOM – Meddle with Metal
CZARFACE & MF DOOM – Forever People
MF Doom – Hoe Cakes
Madvillain – Raid
Madvillain – All Caps
We're always on the lookout for comic related music. Please feel free to drop a comment if you have suggestions on songs we should review. Looking for this weeks hot tracks? Check out our Spotify account here.<<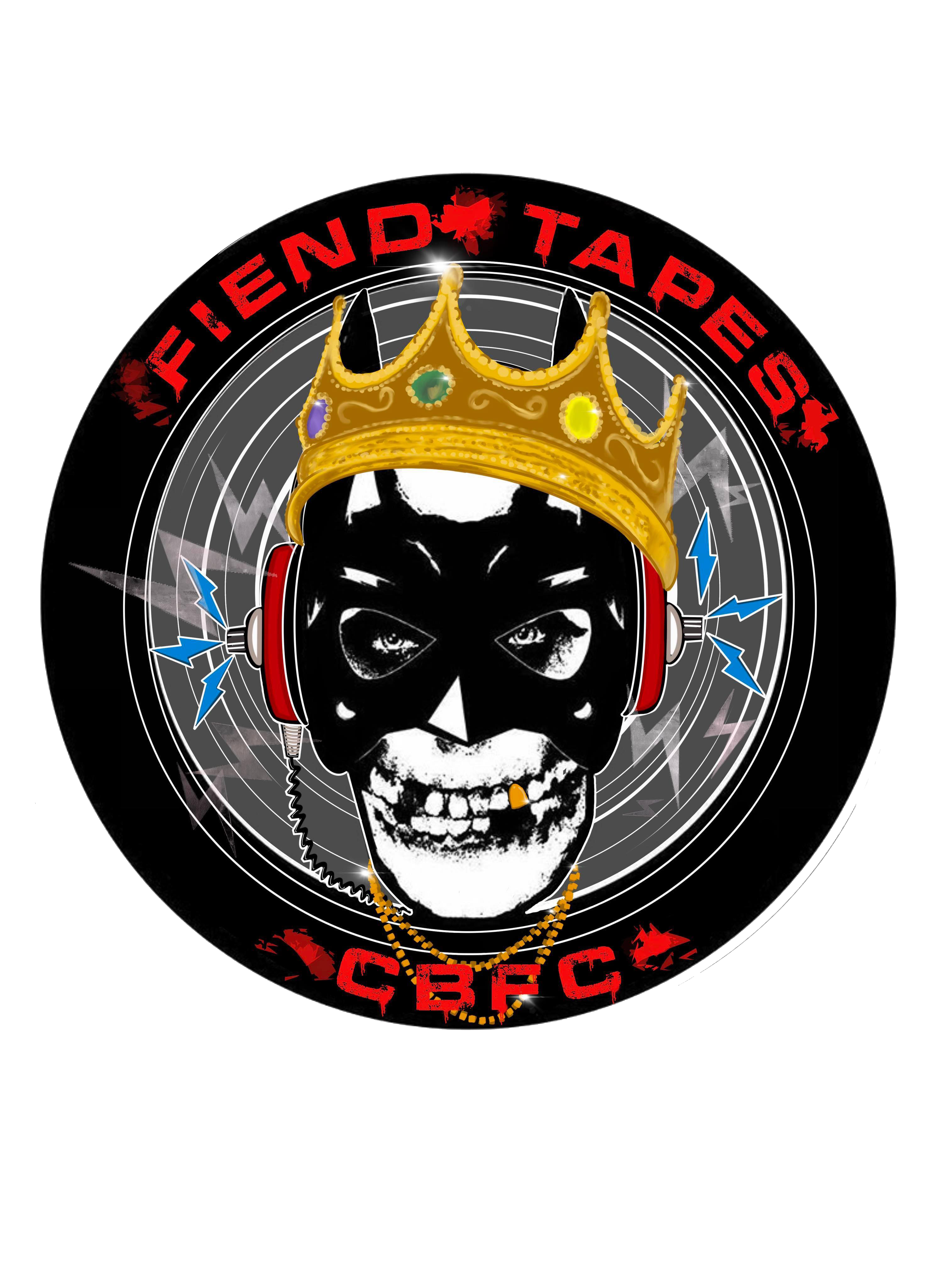 Just a group of fiends in search of epic music.
Spotify Playlist Updated WEEKLY!