>>>>Spotify Playlist<<<<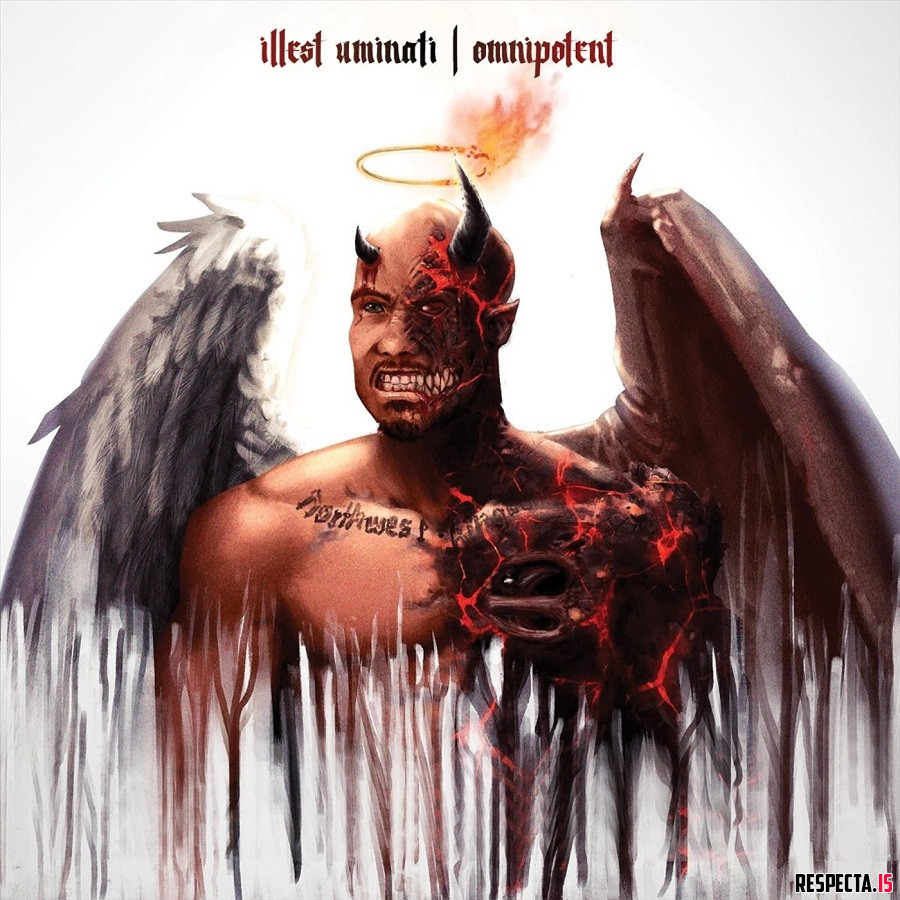 This weeks picks focus on some amazing non mainstream artists who are killin the game. Illest Uminati who you can find on IG @illest_uminati has been droppin bangers for quite some time now. You can find him on Spotify which will go back to his 2015 album Terminal Illness. He is also the creator of a dope comic book series titled The Sav, which has dropped numerous cover swipes of all sorts of pop culture references. Make sure to peep his page to get all the info on that.
Now I chose to go with Bow Down off his newest release Omnipotent. As a West Coast kid this song just hit different and really go hard. From the beginning you have homage paid to some West Coast OGs. Then you get hit with some west side flow along with the steady bouncin beat. A chorus that features a callback to how we describe our music (that shit slap/knock) and you've really got the recipe for a West Coast banger.
My other song is also found on the same album called Baby, I'm Crazy featuring Jamie Madrox. After speaking with Illest personally he recommended this song which features some horror vibes, something both of them are definitely influenced by. Jamie Madrox is a member of the group Twiztid (@officialtwiztid). Another comic book and horror junkie you can check out his cool page at @pops_and_vintage. You can also get a copy of his comic book Twiztid: Haunted High-Ons (Source Point Press).
Now back to the song, each one of them puts their own spin on their bars and you get a nice grimy beat to go with. To top it off with a hook calling out my favorites Michael Myers and Jason Vorhees I had to love this song. Make sure to check these dudes out as they have tons more music available and make sure to support their comics too.
For my last song I went with a new freestyle dropped by Snow Tha Product "On My Shit". Snow has been on her shit for a decade now and is without a doubt one of the more underrated rappers out, especially when discussing females in the game. On my shit was done entirely by herself while in her living room since covid has shut everything down seemingly. She made the beat, wrote the song, and then recorded it in her own living room.
This song holds no punches like usual and she speaks her damn mind. One of the harder bars calls out the males in the industry "Got a couple male rappers gettin jealous that I'm winning, how the fuck you let a female do what you can't?, you pussy ass boy what a motherfuckin' waste, I ain't never had a handout or begged for no plate, but I feel bad for your mom for the bitch she raised" and trust me that's just the beginning of what continues on to be straight fire and real facts. Definitely one of my favorite ones out there and real as they come if you've never heard of Snow Tha Product do yourself the favor and listen up.
Secret Wars Part I… I mean, can it even get any more comic related than that!? Check out these barz The Last Emperor throws down: "KRS and Professor X would battle each other mentally/With rhymes, these two team captains waste no time/Charles Xavier tried to invade Kris Parker's mind/ He shot a cerebral probe at Kris' mind, but he missed it/Professor X taken out by the Blastmaster's metaphysics." I won't spoil the rest but damn, some serious heat on this track. Stay tuned for Secret Wars Part II next week. 😉
My second pic of the week is Savagely Attack featuring Ghostface Killah by CZARFACE. CZARFACE was formed in 2013 by 7L, Esoteric and Inspectah Deck from Wu-Tang Clan. All the albums revolve around a fictitious comic book-themed superhero and the group pulls it all together as their own hip-hop cinematic universe.
Massive Attack are an English musical group formed in 1988 in Bristol. Massive attack has always had under the radar hits with some big performers from London. I remember the song they did with Tricky when I was younger. I can say that I have owned "compilations" or "soundtracks" with them on there but I don't remember owning a Massive Attack Album.
The Mighty Mos Def on the other hand I have been listening to since I first heard him featured on a Bush Babeez song entitled "The Love Song" back in 1996. Mos Def completely took the song over and I knew he was going to be special. I followed Mos through the years with Rawkus Records with Sound Bombing, his solo albums and of course the perfect blend of two of the most illest emcees which consisted of Mos Def and Talib Kweli. Mos is not only extremely lyrically inclined but he's also a great actor and singer.
The song "I against I" captures the essence of the Blade 2 movie to me. It's the perfect blend of Hip Hop  with Trip Hop that screams "EARLY 2000's MUSIC!". The pulsating synths and cybernetic drum beat Mixed with Mos Def Lyrics and hook is for lack of a better word "ILL AF".  His lyrics invoke the war path Blade took to the Vampires. Even just the opening verse that is repeated in the hook: "I against I, flesh of my flesh and mind of my mind.  two of a kind but one won't survive. my images reflect in my enemies eyes And his images reflect in mine the same time" Right there Mos Def lyrically put the image of Blade facing a worthy opponent. They know each other well, they are squaring off staring into one another's eyes before they run the fade.  If you have not listened to this song I highly suggest pressing play on the Fiend Tape ASAP.
This week I wanted to recognize a song that has been sampled in more than 213 tracks in history. From Hip-Hop, R&B to Rock. A song that was created with nothing but instruments and no lyrics at the time. With only being 4 minutes and 18 seconds, it would impact music and movies moving forward.
In 1974, Kool & The Gang released a studio album called "Light Of Worlds" which had the stand out track "Summer Madness" on it. From that time, Summer Madness has been used in movies such as Rocky in 1976 to video games such as GTA Vice City in 2002. More recently in songs that have just been released in 2020. 1 of the most recognizable songs would be "Summer Time" from DJ Jazzy Jeff and The Fresh Prince in 1991.
In conclusion, the purpose for me highlighting this particular song was to show that you can draw inspiration from everything. Nobody at the time would think that a song under the genre of "Soul" would be used in more than 5 Rock songs that charted. Better yet, in movies that would make a impact because of it's recognizable sound. Just as Stan Lee drew inspiration from Malcom X and Dr. Martin Luther King while creating the characters Magneto and Professor X for Marvel Comics. We all inspire to be greater at some point. With help from others, it is possible.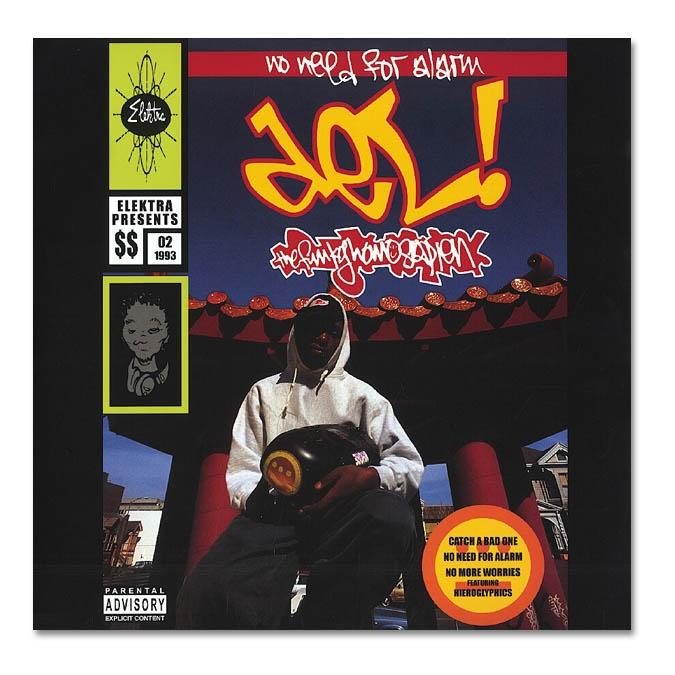 1993, what a year for hip hop. Had some unforgettable albums come out like 36 chambers, midnight marauders, and doggystyle. Years later Marvel Comics would homage these album covers with comic book characters, but they left out one album. The album with the "Marvel Comics Group" bar at the top, the album with the corner box on the left side l, and let's not forget the two tracks that mention Bruce Banner aka The Incredible Hulk.
The album I'm talking about is Del The Funky Homosapien's No Need For Alarm. In tracks like "No Need For Alarm" and "Check It Out" you can hear him mention taking form of the green giant and Hulk smashing these wack MC's! Del is a big comic book fan and even has a collection of his own, with books like Teenage Mutant Ninja Turtles 1-25, Howard The Duck and Marvels "What If's". Del is a real comic fiend and that is why I selected two of his songs for this week. Now I have a question, which comic character do you think Marvel would have selected to homage Del's album!? Shoot me a DM with your answer!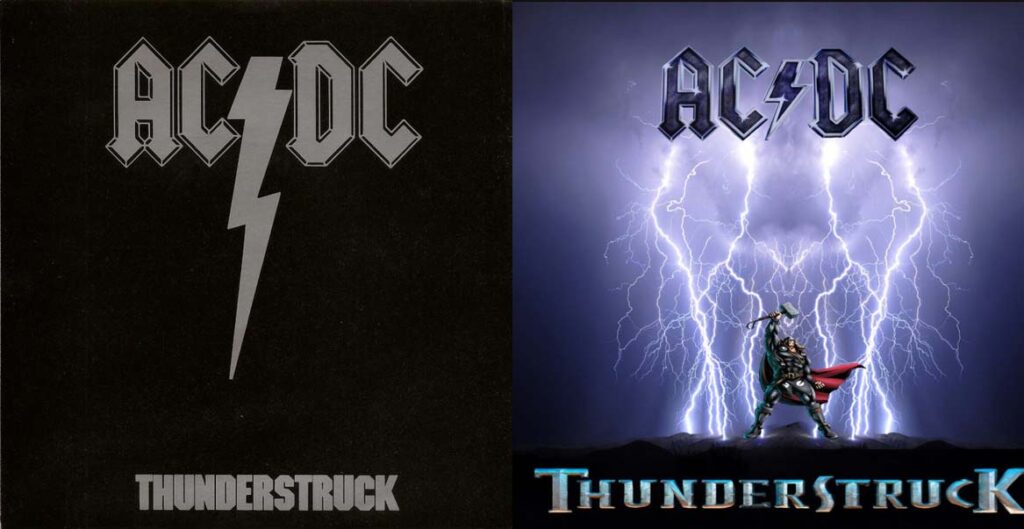 The reason for my 2 song choices this week is because the original AC/DC thunderstruck is what my Drill Instructors used to play for us before competitions. A little musical inspiration always got us pumped up.
Then years later the band I work for, Three Sixes decided to do an industrial metal cover of the song. I like the contrast and variation to the song. Who doesn't like variants?
Check out the full list of songs from our FIENDTAPES members and make sure to FOLLOW our Spotify account.
@friendlyfacedviking
Queen of the reich
Irony of dying on your birthday
@monstara33
Summer madness
The rockers
PAC man
Welcome to the machine
@yoimdrewcbfc
No need for alarm
Check it out
@the_mad_collector
I against I 
Kings dead
@thecomicarchive
Secret Wars 1
Savagely Attack
@cbfcwestheadbang
Thunderstruck
3 sixes
@thecomicraider
Baby I'm crazy
On my shit
Bow down
@palmettopunisher
Bulls on parade
99 problems
@nomad_marvelcomics
Summer Nights Lil Rob
Tiburones crimeapple
We're always on the lookout for comic related music. Please feel free to drop a comment if you have suggestions on songs we should review. Looking for this weeks hot tracks? Check out our Spotify account here.<<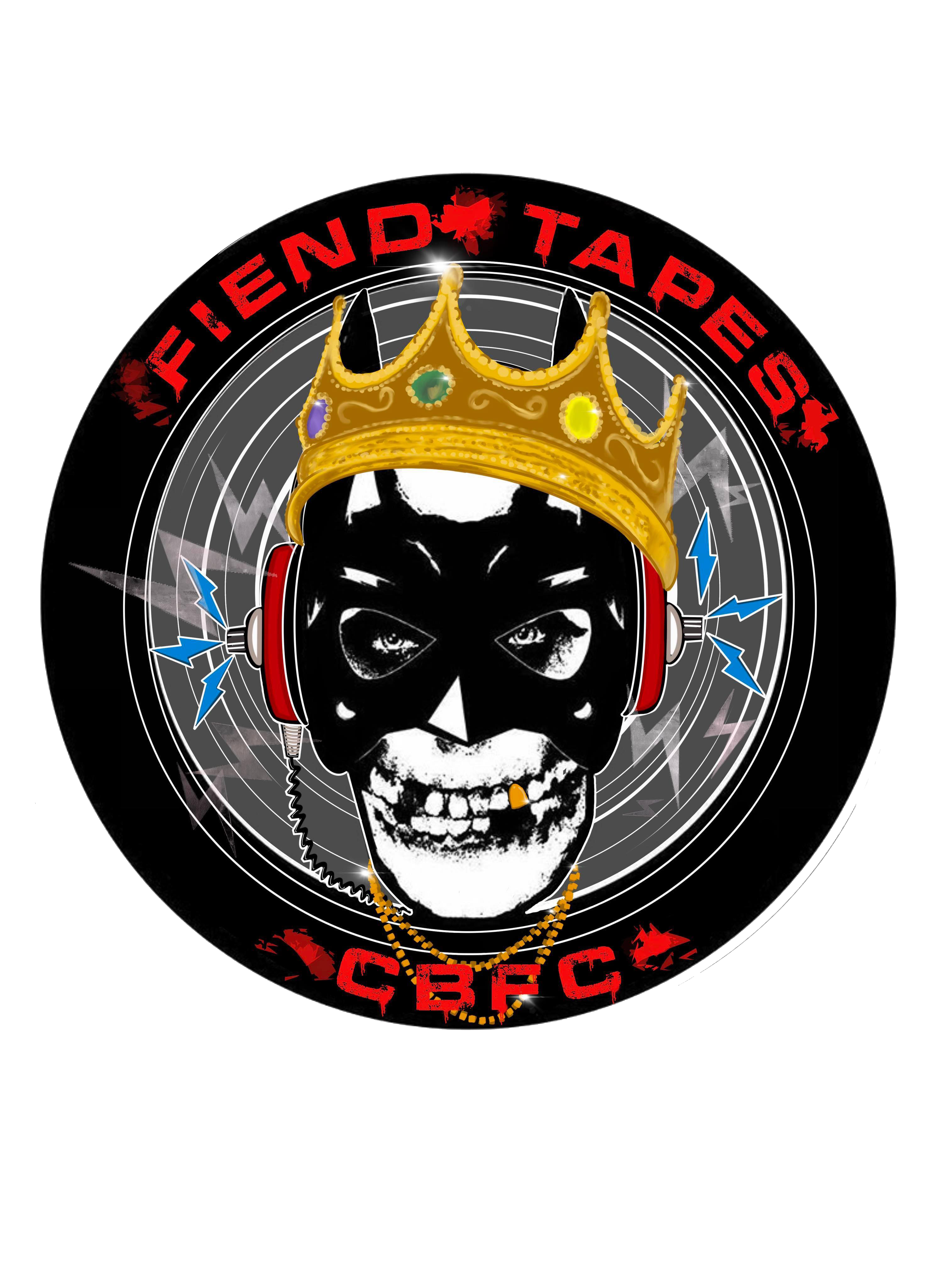 Just a group of fiends in search of epic music.
Spotify Playlist Updated WEEKLY!