>>>>Spotify Playlist<<<<
Iced Earth is one of those bands that have always gone their own way and done their own thing. When they were preparing for their fourth studio album, lead member, rhythm guitar player, songwriter, and head maestro of mayhem Jon Schaffer decided he wanted to do a concept album about Spawn. As a huge fan he contacted the Toddfather and they eventually met, with Todd providing the cover art for the album.
There were talks for the band doing music for the animated series and the film but that never came to fruition. From the album I've selected four of the tastiest tracks. "Dark Saga" tells the story of Spawn, from his betrayal to his quest to destroy Heaven and Hell. "Violate" is definitely the heaviest, fastest, and hardest track on the entire album and tells the story of Violator. Great lyrics, great straight ahead approach, and an exercise in rhythmic pain as a guitar player or drummer.
Up next we have "Vengeance is Mine" a straight up example and embodiment of Jon Schaffer's songwriting talent. No frills, no BS, it just rocks. The last track up for offering is "A Question of Heaven" a very ballad-esque and melodic close to the album. Lyrically, it is Spawn accepting his fate that he can never be with his wife again, defeating Hell's hordes to ascend to Heaven and only be denied; ending the album with melodic chords and a chorus.
Iced Earth would repeat many more concept albums during their successful career, but this first foray set the pace and tone. As the first comic book movies broke that ground, so did Iced Earth. Taking from the greats like Led Zeppelin and taking it one step further. 🤘🏻🤘🏻
You all knew this was coming… Secret Wars Part II. In this follow up sequel, The Last Emperor slows the pace down and gets ultra mellow with the beat.
"What if I took my love for hip-hop and comics and made it equal"
Think of Part II as an imaginative grudge match between your favorite rappers and comic characters. The Last Emperor takes you through this epic battle between the two and I think the team-ups are great! From Fat Joe vs Kingpin, Keith Murry vs Dr. Doom, Outsidaz vs Alpha Flight, the battle continues on throughout the 10 min track.
"I'd take the RZA from Wu-Tang, yes the Rzarector
Versus Captain America, our nation's oldest protector
Of homeland security, the top defender, top avenger…"
I was pleasantly surprised with the comic characters he chose to use, it shows an extensive knowledge base when it comes to the Marvel Universe. Take a listen here and let me know what your favorite battle was.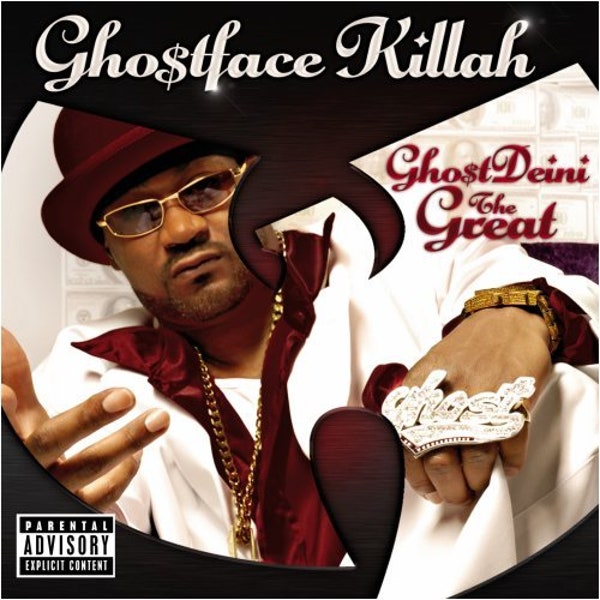 Ghostface Killah aka Tony Starks aka Iron man really needs no introduction. He is the only Wu Tang member to really embrace his comic moniker and run with it. You had other members like Method Man take on the name "Johnny Blaze" and shout it out in a couple of songs but he never really settled into the name like Ghostface did. 
In the song "Slept on Tony" Ghostface  basically is spitting about the very first Iron Man movie in the MCU. Peep the lyrics from the first verse:
"Yo, when they kidnapped your boy, and forced me to do evilI created an iron suit, to protect my people
Escaped, bound to be Ironman the great
The billionaire Tony Starks'll renew your fate
Built Stark Towers, throw the biggest events
Got liquid, armor, I can paint all dents
Keep a few bad chicks, I ain't your average hero
Movie premieres, catch me with the zam enginero" 
He continues through out the song to tell the story of the First Iron Man movie but he cleverly slides in references about himself being a rap artist and typical Ghostface Shaolin Slang that you would expect. This song was on an album in 2008 that really wasn't a popular from Ghostface so unfortunately the song was "Slept on". Give it a listen, if you are a Ghostface fan and this one slipped by, you won't be disappointed.
"You done slept on Tony
"Tony Starks!" "Ironman!"
You done slept on Tony
"Yo, before that, I was getting it on"
You done slept on Tony
"Tony Starks!" "Ironman"
You done slept on Tony
"I was getting it, getting it, getting it on"
BLACKWAY & BLACK CAVIAR- "Whats up Danger"
Into the Spider-Verse Soundtrack: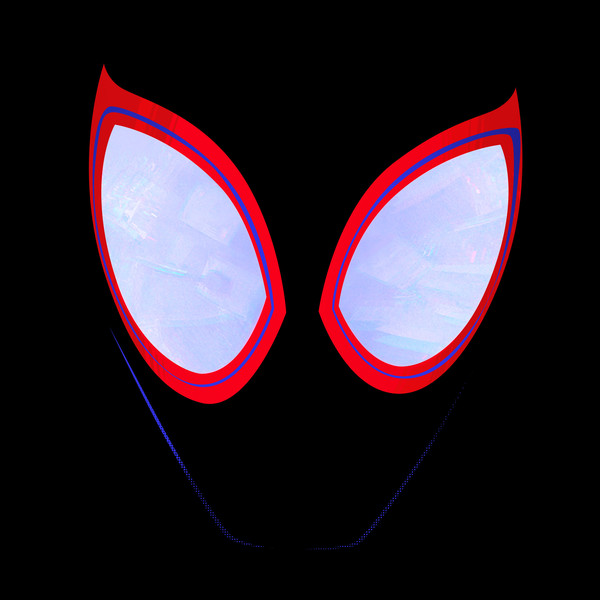 I will be the first to admit I have never heard of the Ghanaian Rapper by way of Long Island BlackWay nor DJ Black Caviar. But this song in particular stood out to me on the "Into the Spider Verse Soundtrack". Even with some heavy hitters on that soundtrack like Post Malone, Swae Lee, Jayden Smith, Juice World and Nicki Minaj. This is the song that really takes me back into the movie. In the Movie this was the pivotal point in which Miles embraced his powers and became confident with them. The song during the movie did not really go into all of the progressions that are in the song but it definitely set the mood.
"What's up Danger" captures the essence of a young cocky hero. That's not Miles persona at all but it definitely speaks to once you start feeling confident in anything you do. Blackway's aggressive "wanting all the smoke" lyrics match Black Caviars aggressive battle Horns and pounding down beat. The transitions that happen within the song via Black Caviars production take the song from a very confrontational mood to almost uplifting as the song heads into a very upbeat bridge with strings.
needles to say for a soundtrack with all of the heavy hitters this is the track from two artists I never heard about, that offered more insight to a young hero coming into his powers. Accepting those powers, those responsibilities and ready to test them on all those that want to step up.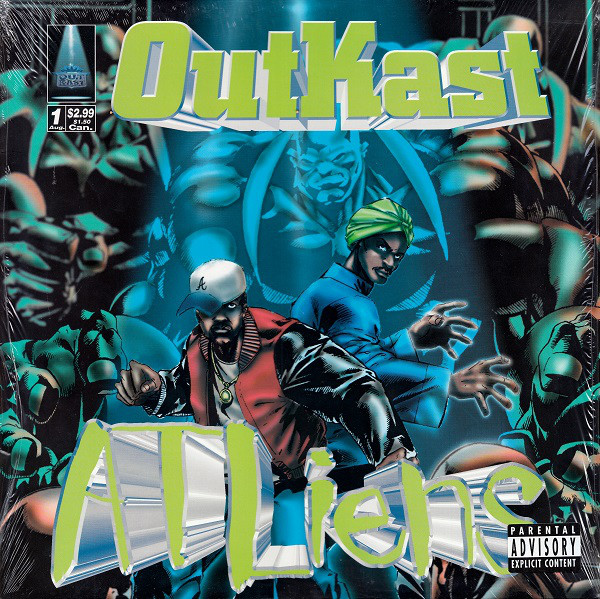 This week I'm doing my spotlight on the best duo in HipHop history in my opinion. Back when the Westcoast tried and succeeded in taking the throne from the Eastcoast in the 90's with Gangsta Rap, the duo stood up and coined a phrase that would be iconic from that day moving forward, "THE SOUTH GOT SOMETHING TO SAY"
SOUTHERNPLAYALISTICADILLACMUZIK
Outkast came out in a blaze with SOUTHERNPLAYALISTICADILLACMUZIK as their first album and only continued the success with ATLiens. I still have my physical copy that I bought in the 90's. From the booklet that was all drawn out like a comic book cover with a darker theme with colors of green, blue and black it carried into the album with the idea of being aliens from out of this world. Big Bio and André 3000 told stories with lyrics that couldn't be matched then and probably not now.
You can clearly see the influence that comic books had on this group with not just the cover, but with their lyrics throughout their catalog. Marvel also pays homage to the group by recreating another 1 of their album covers that I'll highlight at a later time.
So! Wanted to mix it up this week and do some old school rock and some new shit!!!! All the while keeping it comic related! So I went with What's up danger by blackway and black caviar this song was so famously used in the academy award winning movie Into The Spiderverse and let's be real this movie's whole sound track was superb and and every single song was complemented by amazing animations, but when what's up danger came on by this point in the movie you were locked in and too see miles finally do his thing was complete awesomeness!!!!!
Iron Man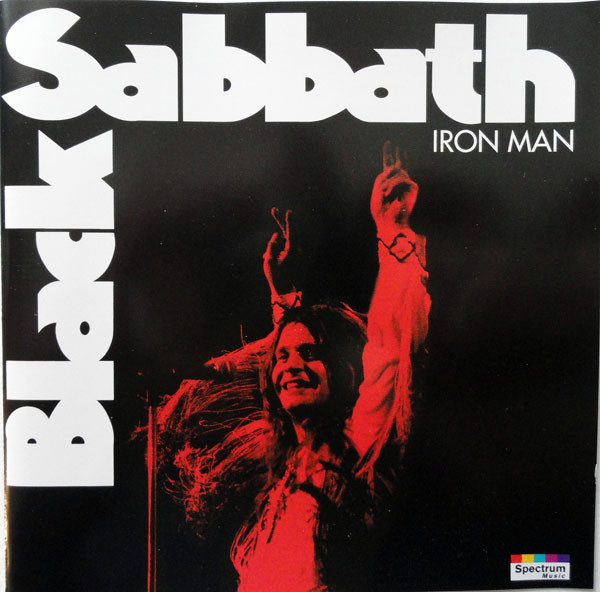 Now Black Sabbaths Iron Man is a song no one should be a stranger to! Now the song itself is not originally connected to iron man in anyway it's actually the story of a time traveler who's sees the destruction of mankind which in trying to prevent this he ends up actually causing the destruction to happen makes for a pretty cool comic!!
Though in the film Tony Stark Dons his alter ego iron man because it is his favorite song and In the avengers movie tony stark can be seen wearing a tshirt from the band's never say die tour most famous for being the last one to feature Ozzy Osbourne although he would return years later. The tour also featured then up and coming band van Halen, Charles Bradley actually performs his cover of their song changes in the Luke cage episode who's going to take the weight. Hope yall enjoyed reading some fun facts on the always rocking Black Sabbath!!! Till next week and as the late great Stan Lee always said Excelsior!!!!!
Check out the full list of songs from our FIENDTAPES members and make sure to FOLLOW our Spotify account.
@friendlyfacedviking
Amon Amarth – The Way of Vikings
Wardruna – Lyfjaburg
@inked_j3di
M.I.A "Borders"
Slick Rick "children's story"
@monstara33
Pastor Troy – Vica Versa
Lupe Fiasco – HappyTimbuck2 Day
Outkast – Millennium
Westside Connection – Bow Down
@yoimdrewcbfc
Boldy James Ft Benny The Butcher – Scrape The Bowl
Freddie Gibbs Ft Benny The Butcher – Frank Lucas
@thecomicarchive
Everyday – Logic
Secret Wars II – The Last Emperor
@thecomicraider
One Way – Cutie Pie
Roger – I Want To Be Your Man
Mark Morrison – Return of the Mack
@palmettopunisher
Royce Da 5′ 9″ – Overcomer
TI – Warzone
@nomad_marvelcomics
Black Sabbath- Iron Man
Blackway and Black Caviar- What's up danger
@juice_n_cookies
Ices Earth's "The Dark Saga"
Hits:
"Dark Saga"
"Violate"
"Vengeance is Mine"
"A Question of Heaven"
@the_mad_collector_ 
GHOSTFACE KILLAH- "Slept on Tony"
-Ghostdeini The Great 2008:
BLACKWAY & BLACK CAVIAR- "Whats up Danger"
-Into the Spider-Verse Soundtrack:
We're always on the lookout for comic related music. Please feel free to drop a comment if you have suggestions on songs we should review. Looking for this weeks hot tracks? Check out our Spotify account here.<<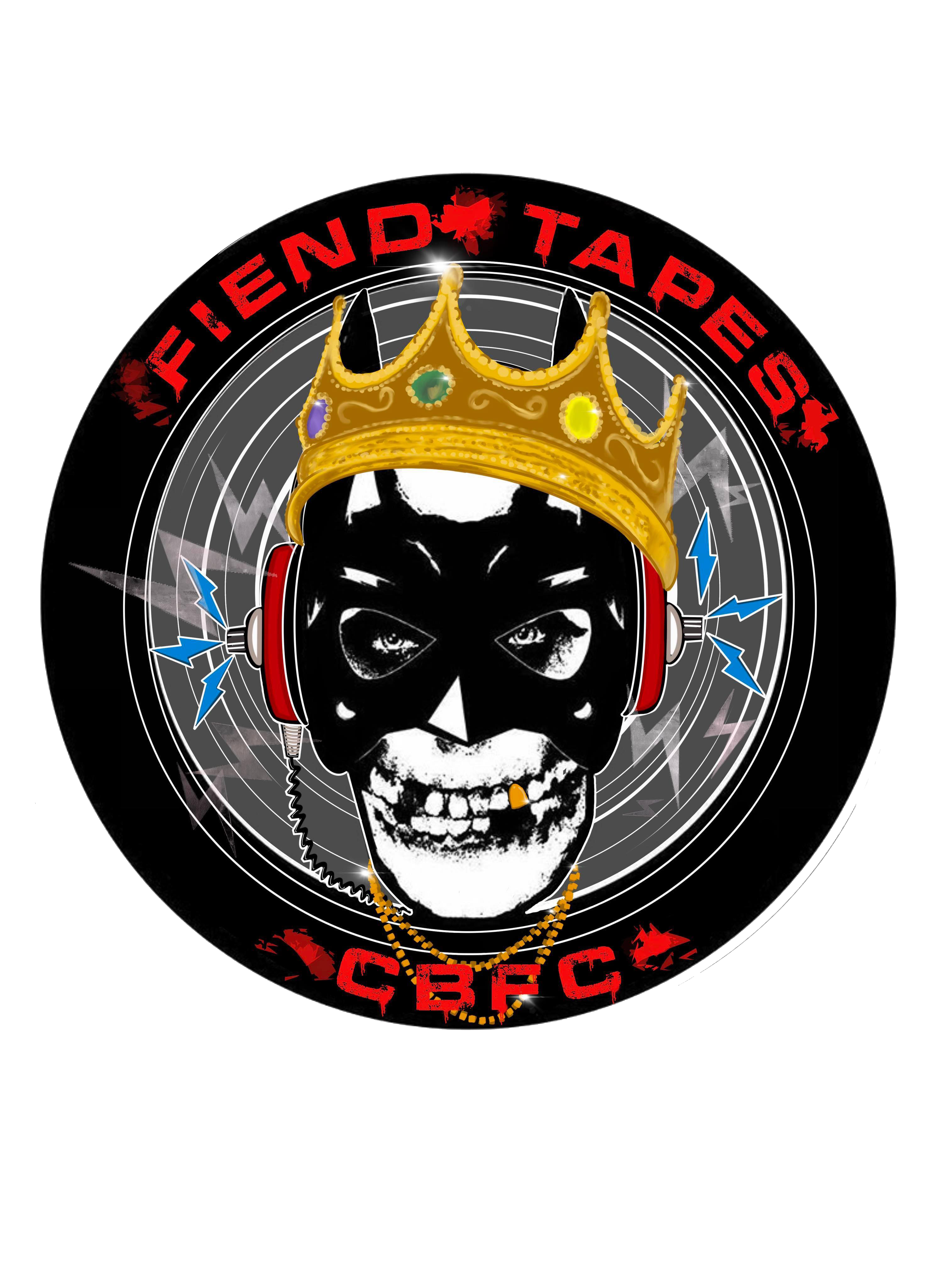 Just a group of fiends in search of epic music.
Spotify Playlist Updated WEEKLY!