>>>>Spotify Playlist<<<<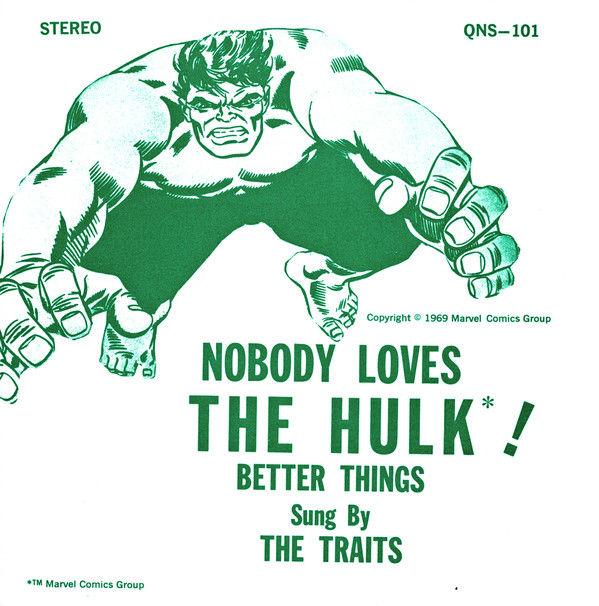 You won't find this one Spotify so make sure to check out the YouTube link below to hear it.
The Traits were a garage rock band from the 60s. The highlight of their career was the recording of the Nobody Loves the Hulk. The single was published and advertised by Marvel Comics between 1969 and 1970, and 2,000 copies were sold via mail-order.
The writer, Rosalind Rognoff wrote songs that would appeal to Marvel in effort to break into the industry.
"I was a nerd then and still am. I'm not as nerdy as the Big Bang Theory guys are, but I was very much into comics when I was in my twenties. My mother kept telling me to get rid of all the old comics I saved, so I sold them to some guys for $25. I knew they would be worth a lot more in a few years, but it made my mother happy."
LET'S GO! In the next song, Side Kick, Rancid frontman Tim Armstrong imagines himself as Tim Drake;
"I had a dream I was a vigilante sidekick, my name is Tim, I'm a lesser known character"

However, rather than Tim being Batman's sidekick, he partners up with Wolverine. How's that for a crossover!
"They'll shoot the walls in, destroy the buildings, Wolverine was sad and it made him mad"
So for this week in our chat we were discussing music like usual and talking about different forms and genres and I mentioned that we needed some "dubstep" type shit. So that got me down a rabbit hole of picking a handful of songs that I really focused on and grouped together for beats.
Ghostemane is someone I am not all too familiar with but during a roadtrip with my father he was slappin this shit hahaha. I was like man this bass hits hard as fuck who is this? So I still haven't listened to much of his other work, but I loved that this song was also titled Venom so I can somewhat relate it to comics lol.
Next up is Bassnectar who I am a little more familiar with and you may be too. So probably most known for his track "Speakerbox" which was featured in the Fast and Furious franchise (F8) during the epic jailbreak scene with The Rock and Jason Statham. I'm going with a little less known song that packs a hard beat and bass drop with "Bass Head".
Moving on to a more personal favorite that will I'm sure make everyone go WTF? The year is 2010 and ya boy is a young punk senior in high school. Driving to school every morning in my 1992 Buick Skylark with my 12" sub in the trunk thinking I was THE SHIT!! This song "Fireflies" drops and has me and the homies losing our minds. We did not care to act all tough, we kept it real and had to admit that this fucking song was the shit! I would blast this song pulling up to the parking lot not giving a damn what anyone thought.
Twenty years from now you bet your ass I'll still be bumpin this shit. You gain quite a sense of peace when you stop caring what others think and enjoy what you enjoy.
Be sure to check out the music video for a little sense of nostalgia and escape from reality.
This next one is a real banger. This one I assume everyone knows, and if you don't then you are welcome. Rodney-O and Joe Cooley created an absolute beat monster here and laid down some great lyrics and flow over it. This is one of the beats that will forever be gold and unforgettable. The type you hear for a second and can just instantly identify the jam. Which segways into the last song which is exactly that same category.
Beastie Boys will go down in history for many different reasons, but the beat on Intergalactic is one of the most recognizable in music history. Another song that you instantly hear and identify. Props to the artist below who made this dope edit to the iconic Fantastic Four 49 cover. Now when I think of the song or think of this piece they instantly mash together in my head. Also check out the video for this song, because it's dope as hell with its' Godzilla, Kaiju, Power Rangers vibe.
Check out the full list of songs from our FIENDTAPES members and make sure to FOLLOW our Spotify account.
@monstara33
Bootsy Collins – I Rather Be With You
Bobby Caldwell – Do For Love
Rose Royce – Wishing On A Star
Con Funk Shun – Love Train 
Dr Buzzards Original Savannah Band – Sunshowers
@cbfcwestheadbang
Blue on black – five finger death punch
Supernatural – upchurch
In hell I'll be in good company – the dead south
Gangsters paradise – Coolio
@yoimdrewCBFC
Steely Dan – Black Cow
MF DOOM – Gas Drawls
Tom Scott With The California Dreamers – Today
Pete Rock & CL Smooth – T.R.O.Y. (They Reminisce Over You)
@thecomicraider
Ghostemane – Venom
Bassnectar – Bass Head
Owl City – Fireflies
Rodney – O & Joe Cooley- Everlasting Bass
Beastie Boys – Intergalactic
@nomad_marvelcomics
The killers- When you were young
Swae lee- Swang
@the_spider_fiend
Chixdiggit- I drove the coquihalla
Chixdiggit- chupacabras
Chixdiggit- Spanish fever
@thecomicarchive
Rancid – Side Kick
The Traits – Nobody Loves the Hulk
We're always on the lookout for comic related music. Please feel free to drop a comment if you have suggestions on songs we should review. Looking for this weeks hot tracks? Check out our Spotify account here.<<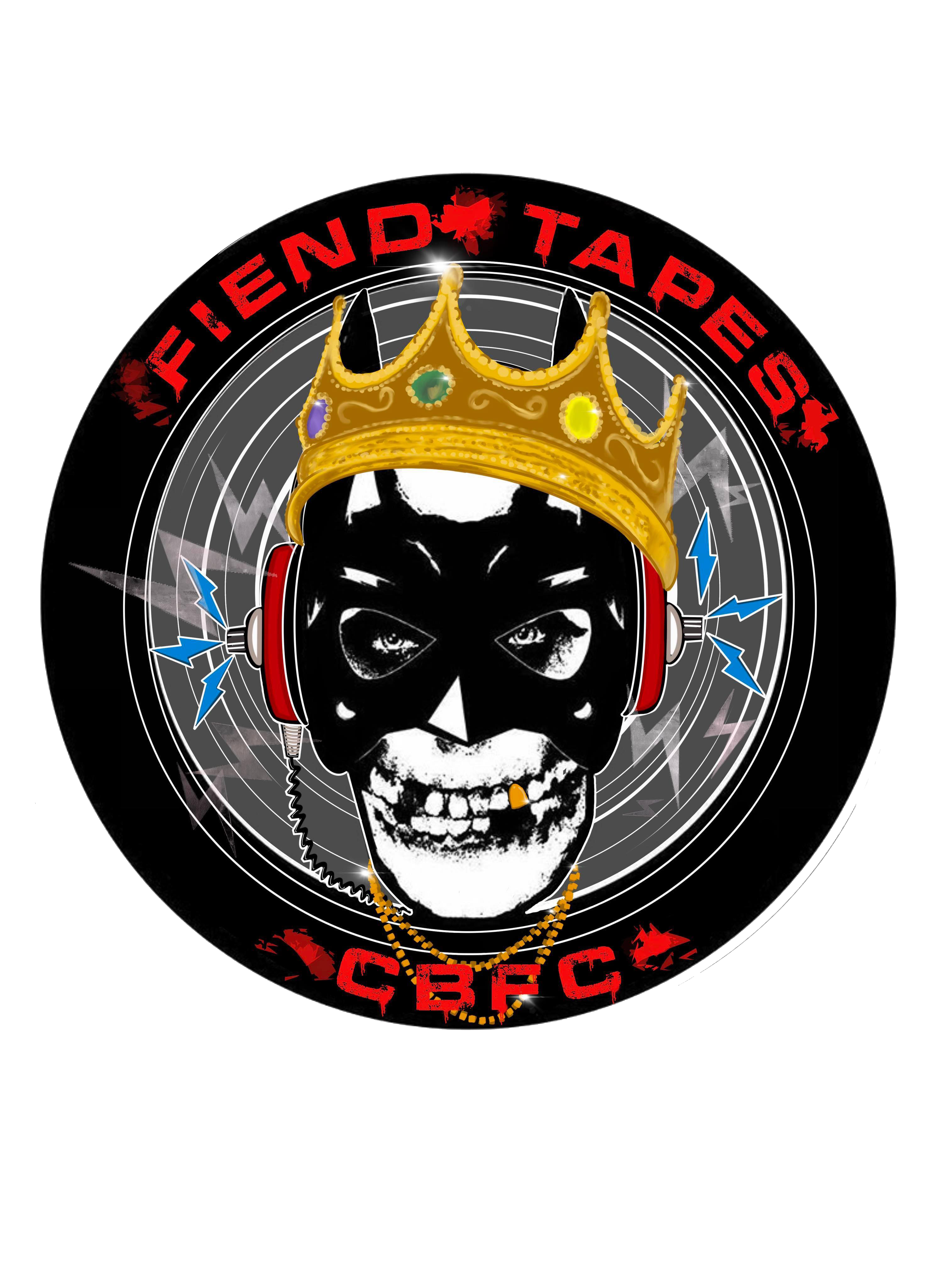 Just a group of fiends in search of epic music.
Spotify Playlist Updated WEEKLY!