The New Con in The South
There is a new comic convention in the South and it's growing at an insane speed. SC ComiCon is still a diamond in the rough to an extent but it's quickly becoming a fan favourite. 6 years ago Borderlands Comics set in motion what has become a must attend event to truly kick off con season in the South. This year was amazing. March 9th the Greenville Convention Center (formally TD Center) was packed to the gills with fans waiting to dig through boxes, meet their favorite artist and even some celebrities.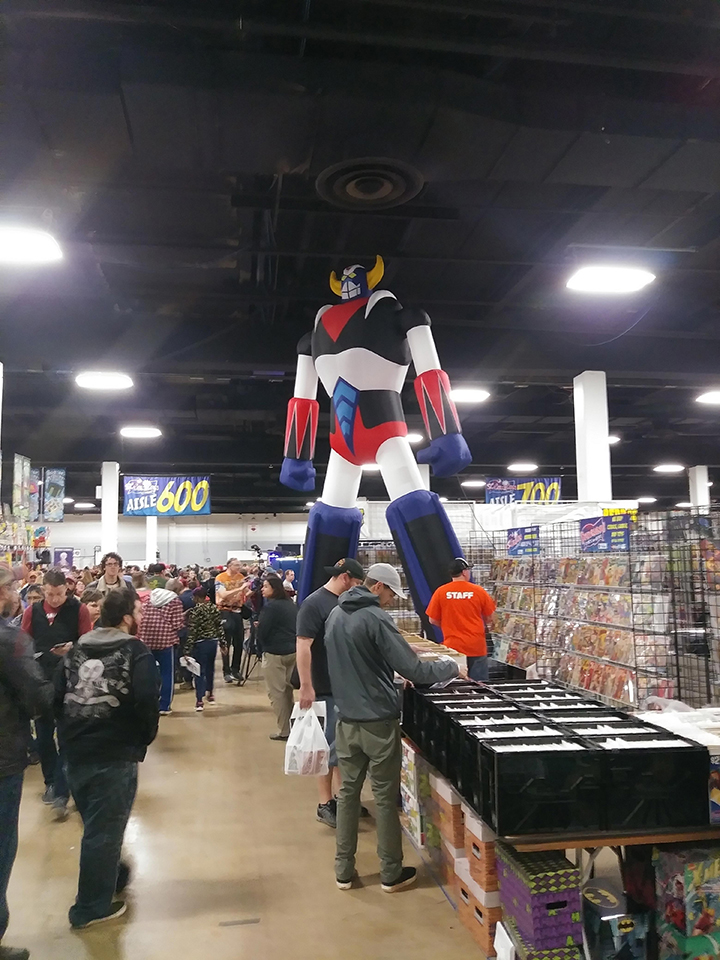 At 10 am Saturday morning the doors opened to thousands. If you didn't already have a wristband or picking up your at pass at the Will Call booth, the later you got there the less time you would have inside… If you got in at all. The line was insane. Easily the amount of fans that turned out last year was doubled. As the convention reached max capacity some vendors were worried about the fire marshal possibly shutting the show down but the staff stayed on top of it. I remember stepping out at 4 pm to a line still down the hall on Saturday. The crazy part about all of that is, there are still so many collectors that don't know about this convention.

The Commute
I live 2 hours away and when I try to tell fellow fans they're missing out they just don't get it. Like it's too good to be true. "A big convention in South Carolina? Greenville? Yea I'll pass" with a sense as if I'm exaggerating. Then they go… and they're in shock after. 2 yrs in a row friends I talked into going were blown away. My buddy and fellow club member Tony, who's from Jacksonville FL, as he was leaving was pretty upset he only planned for Saturday this year. He was very surprised at the quality of the con. Later that night I got text that read "I had so much fun" and "everyone was so nice" still pumped with excitement.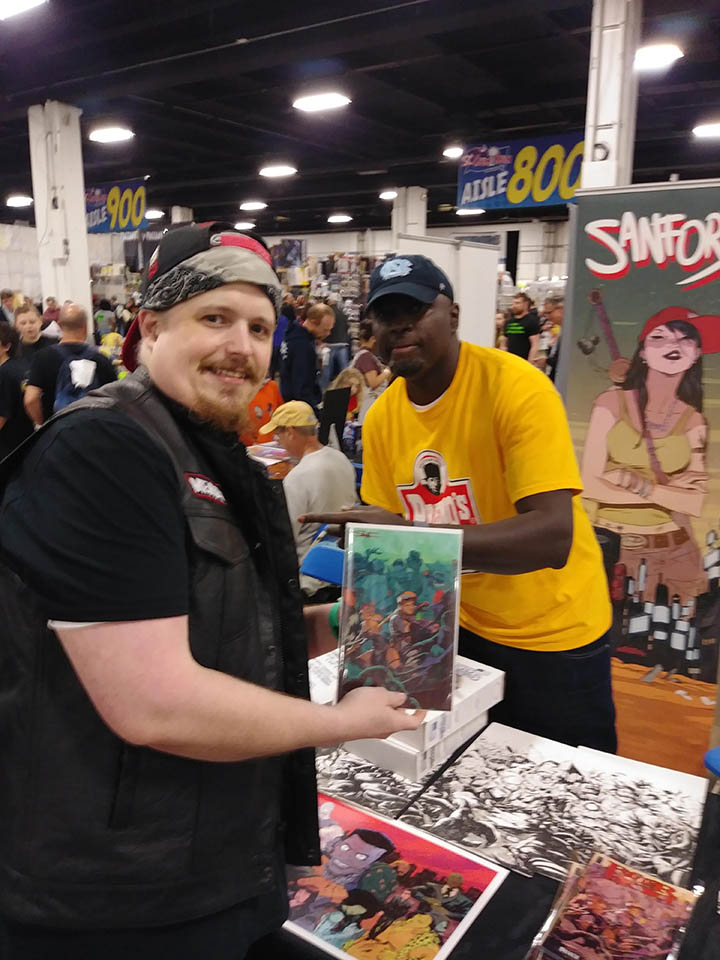 So many people, including myself, are calling this their 2nd favourite Comic Convention in the South with Heroescon being 1st. "What about Megacon and Dragoncon?" you may ask. The answer is simple, bigger conventions are straying further away from comics and more into celebrities and pop culture and there's nothing wrong with that if that's what you like. If you want comic centric cons though many fans are beginning to stay away from Dragonscon or only going a day instead of the whole 4 days like the past. Even comic legends like Mike Zeck when I asked said "You're not going to find me at San Diego. This is what I like. Comics, not all the other stuff that's taken over".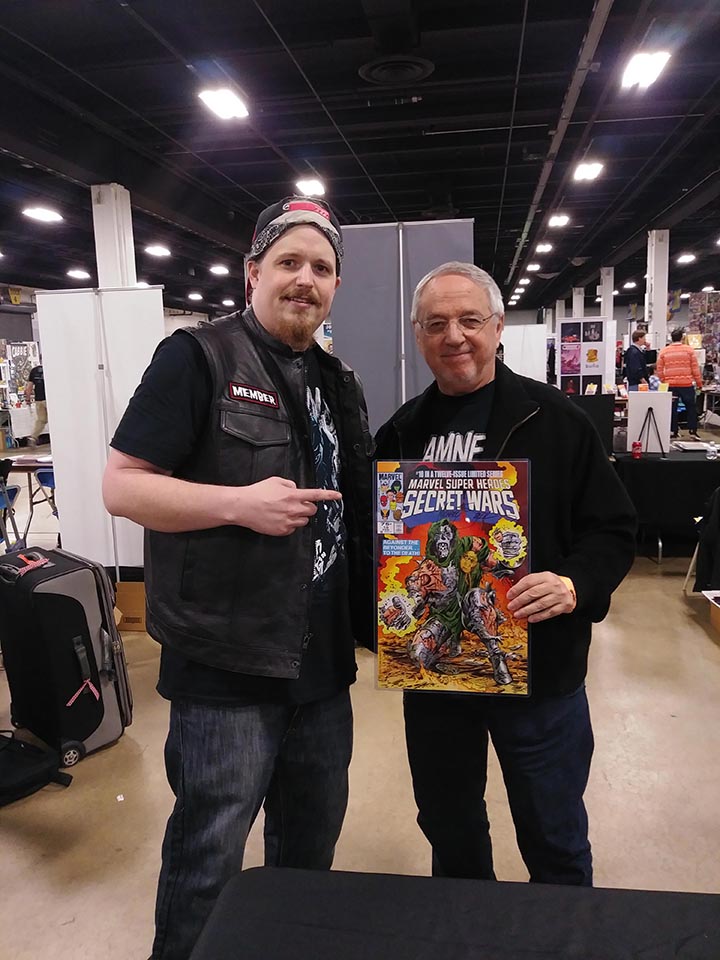 People have asked me "How did this new convention bring in names like Scott Synder, Greg Capullo & Kevin Eastman?" It goes back to what Mike Zeck said, I believe. They know the comic fans are coming. Sure SCCC had celebrities like Mick Foley and other wrestlers which was awesome. Voice actors like, Veronica Taylor from Pokemon fame was extremely cool. But they're all put on one end behind the curtains in the Media Guest Area. It's a very comic centric convention with almost the entire floor full of comic related booths with vendors taking up the first 2 rows and artist ally on the last 2.
So what stuck out that I liked?
While there was a large amount of people it never felt out of control. The staff was very friendly and willing to help. The Synder, Capulla and Glapion line was long and had to break off in sections but the staff kept it intact and moving. Same goes for Kevin Eastman, who they were smart enough to put on opposite side of the convention so it didn't get congested. It never felt chaotic.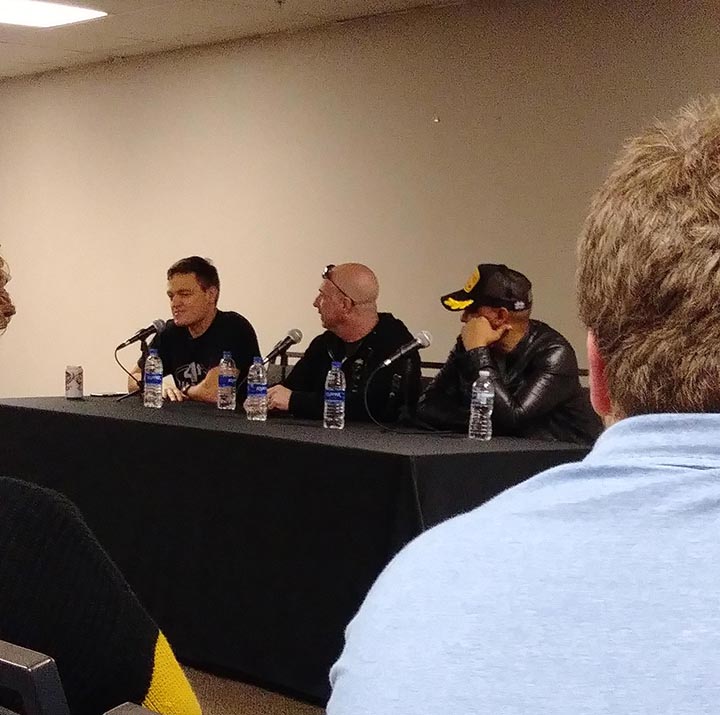 All the panels and events were great, too, if you had time to squeeze them in. My favorite by far was the Batman Open Panel on Sunday with Synder, Capulla and Glapion. Getting to hear about their future work, like Batman: The Last Knight, set to release this Summer through DC's Black Label imprint was great. All 3 guys were truly great and were open to answer any questions. Really everyone was like that. You always hear about that one vendor or one artist that weren't exactly in the best mood but everyone I talked to was incredibly nice.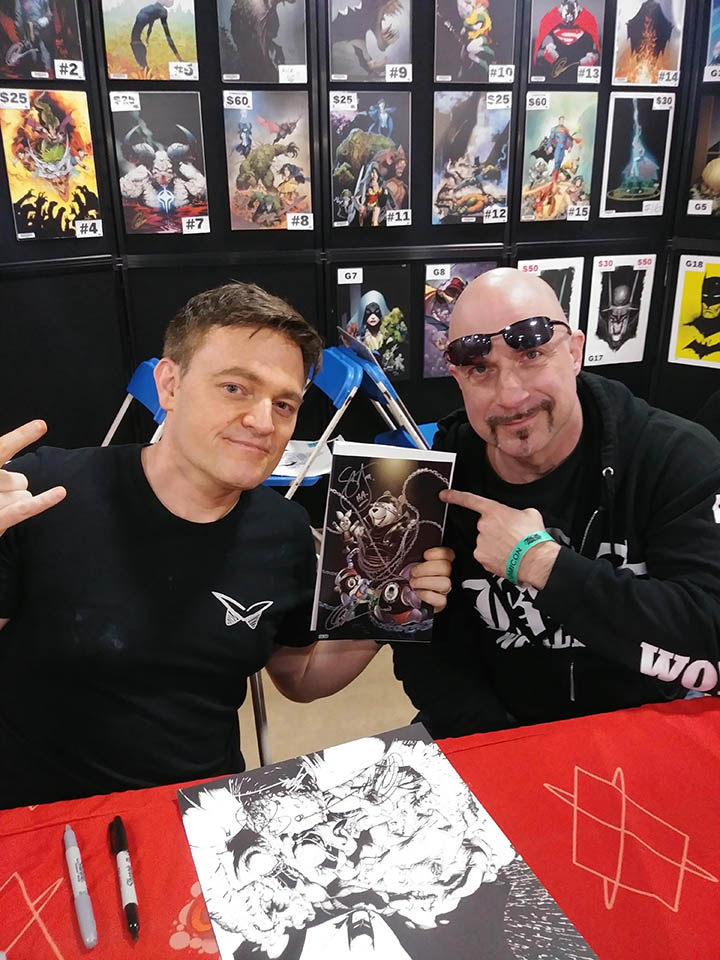 It's a little intimidating to walk up to Neal Adams but while looking through his work we struck up a conversation. That kind of stuff sticks with you. The experience of meeting creators whos work you love and you grew up on is always a great. On the other hand there's a ton of new artists and creators able to show off their new projects and art that you may have never heard off before. I can guantee you'll remember them after. Everyone seemed truly happy to be there.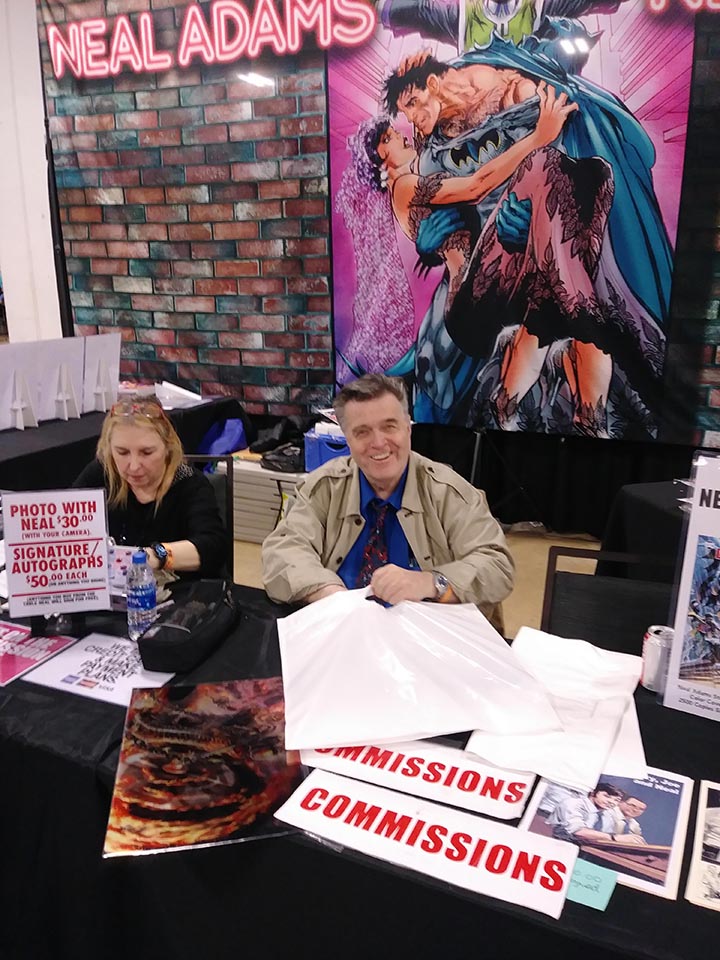 Myself, personally, I enjoy meeting creators and getting signatures but if digging through long boxes is your thing there was what seemed like an endless amount of vendors. All of who were willing to negotiate and very friendly. Whether you were hunting grails or just digging through dollar bins there was something for every level of collector. This is truly a comic convention for comic fans.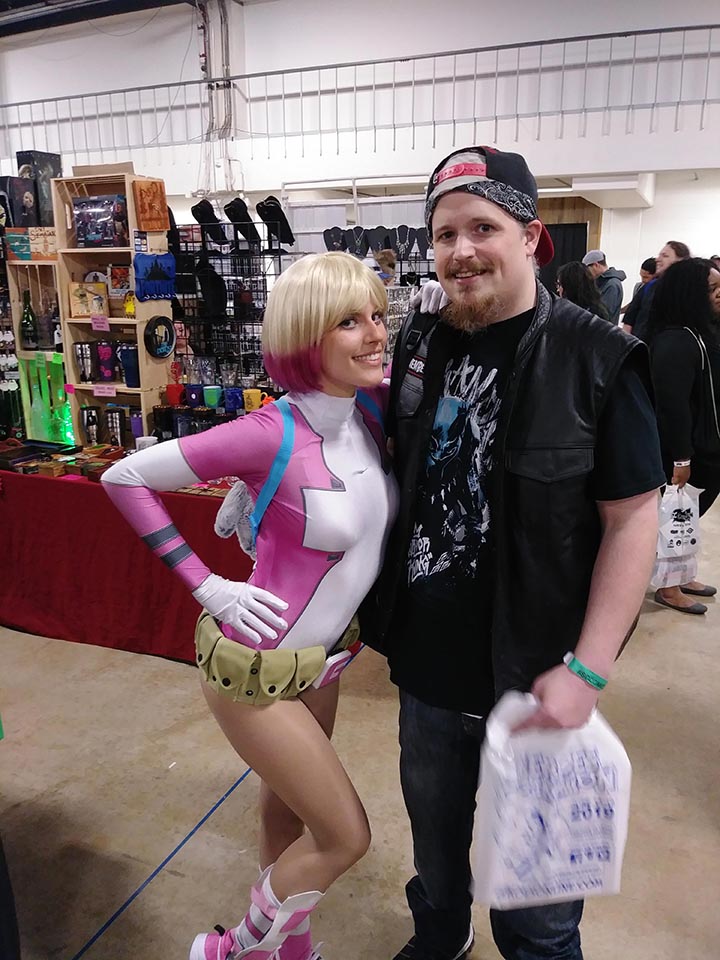 What did I not like?
I honestly have no complaints. Nothing's perfect but for a fairly young con it surpassed every expectation. I was bummed CGC didn't come, I forget the reasoning, but CBCS was there for all your witnessing and grading services. Really that was CGC's loss more than the fans. I would think next year they're going to have to open up both floors or move to a bigger venue. Maybe even start Friday. There may have been some people upset that got there late with no tickets so my advice to you is to get your tickets online or at Borderlands Comics before the convention. They sell passes at Borderland Comics all the way up till Friday. Don't roll up late with no tickets.
To summarize I had a great time. Both days were amazing and I already can't wait till next year. Growing at the pace it's growing it's going to be awesome to see who comes next year. I truly believe this is the next Heroescon but with their own unique style. Mark my words; SC ComiCon will be the next huge con in the South. So next year be sure to mark your calendars in March. If you're a comic fan and like your conventions that focus mainly on comics I highly recommend South Carolina ComiCon. Come check it out and see for yourself. I guarantee you will make this a yearly tradition.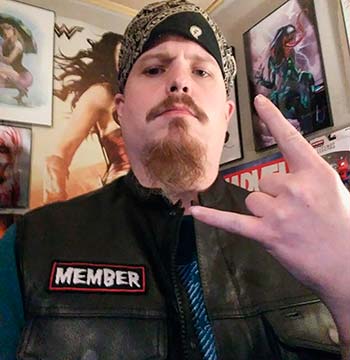 South Chapter Member, Comic Book Fiend Club
Hip Hop, Comic Geek & Collector, Proud Father of 5