Hey there kids, it's your old pal Uncle Mac back to give you the goods on the hot indie books coming out this week.
This week we have 3 more sweet reads coming out that you're going to want to grab, so buckle up and let's get to it!
First up, we have issue 2 of Radiant Black.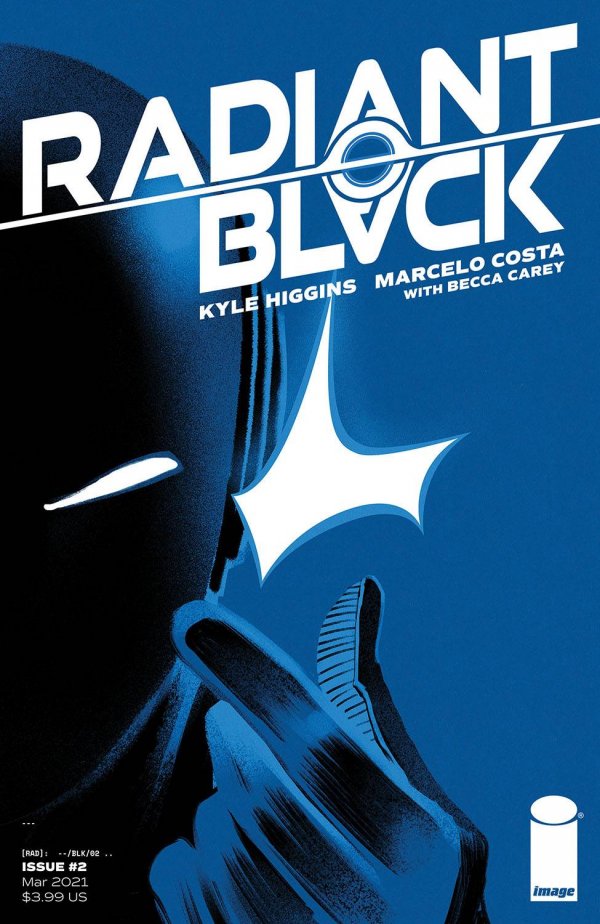 If you missed issue 1 I highly recommend grabbing it while you can. This is already a hot new series in the vein of Invincible, and you are going to want to get in on the ground floor while you can.
Issue one introduced us to Nathan Burnett, a 30-year-old, out of work writer who was forced to move home to his parents house, and is suffering from a pretty nasty midlife crisis. All that is quickly forgotten, however, when a mysterious orb gives him a superhero costume, and grants him amazing powers!
Issue 2 picks up with Nathan being confronted by the hard reality that is his new life. He has no job, no money, and the police know about his super suit. Nathan makes a hard choice to find another person like him who seems to have his same powers, but is using them to rob banks and cause mayhem.
I won't spoil anything for you, but trust me, when Nathan and his doppelganger meet up, it's worth the cover price.
Trust me, you want to check this book out!
Next up, also from Image comics, is Volume one of Stillwater, from writer extraordinaire Chip Zdarsky.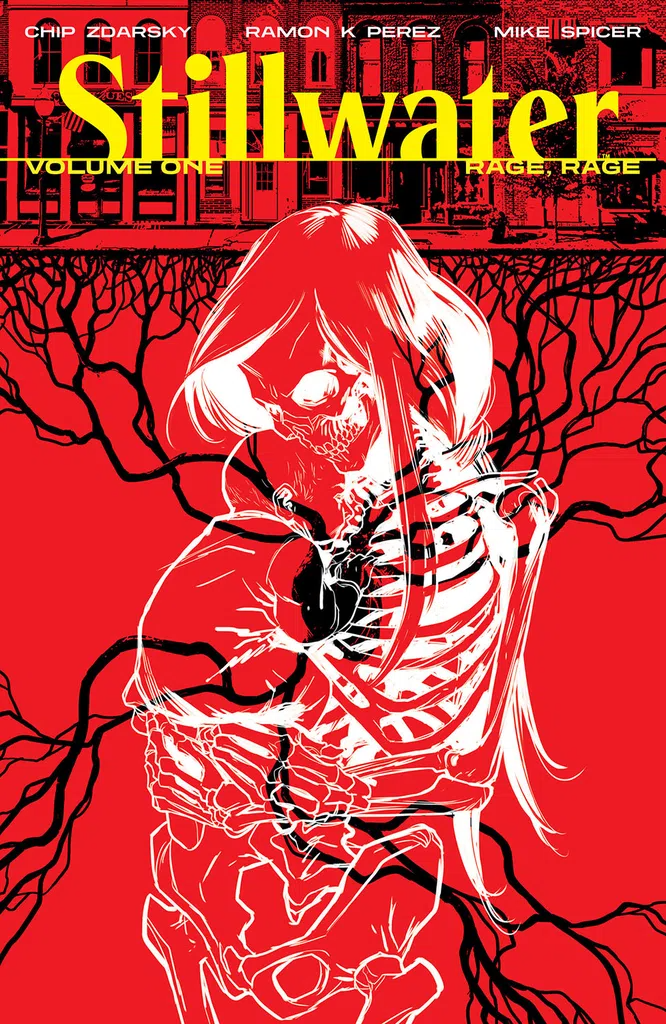 This is another great comic that is flying under too many radars right now! The first trade comes out this week and if you missed the first batch of books, you should definitely check this out.
Our story follows Daniel, a young man who gets a mysterious letter claiming he has received an inheritance from an aunt he's never heard of. The only catch is he has to head to the town of Stillwater to claim it.
What Daniel discovers is a town where no one can die, filled with townspeople that will kill to keep their secret.
This series is a wild ride that definitely leans hard on suspense and violence. When no one can die, you have to get creative with hurting people, and this series definitely excels at that.
Gripping, exciting, and expertly drawn by Eisner Award-winning artist Ramon K Perez, this book is a must read for all comics fans.
Last, but certainly not least, from Dark Horse comics we have the epic conclusion of Jeff Lemire's Black Hammer prequel Barbalien: Red Planet.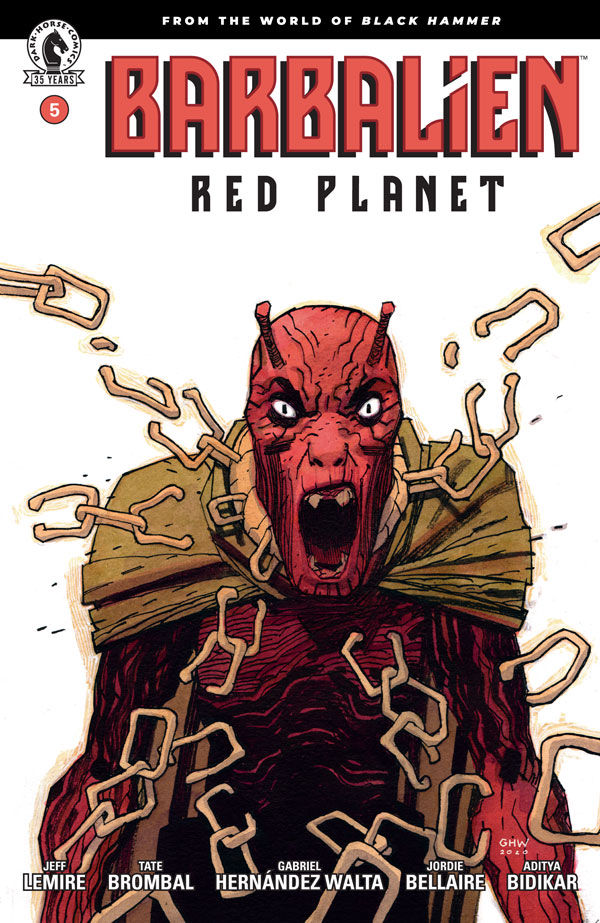 The Black Hammer universe is one of the best new hero universes in recent memory, and with every new series and spin off it grows even more epic and fantastic.
Our title character, Mark Markz, aka Barbalien, is clearly a play on DC Comic's Martian Manhunter, but Lemire is not one to leave it at that. While the Manhunter left his planet because it was destroyed, Barbalien was cast out from his people for his sexuality. He travels to Earth in the 1970's where he falls in love with a passionate young man, active in the struggle against the police brutality towards the gay community. Markz, who is pretending to be a cop in his alter ego, is torn between the community that has embraced him and the life he has made for himself as an exile.
Adding to his problems is a bounty hunter from Mars who has been sent to kill him, and has no problem leaving a trail of bodies in his wake.
Issue 5 drops this week and I strongly recommend you check it out. It's a great take on the secrets that heroes hide, and a per mirror held up to our society today.
So there you go friends and fiends alike! 3 great titles to add to your weekly pulls. Make sure you let your local comic shops know you want to read those titles, and let me know what you thought. Until next time, stay safe!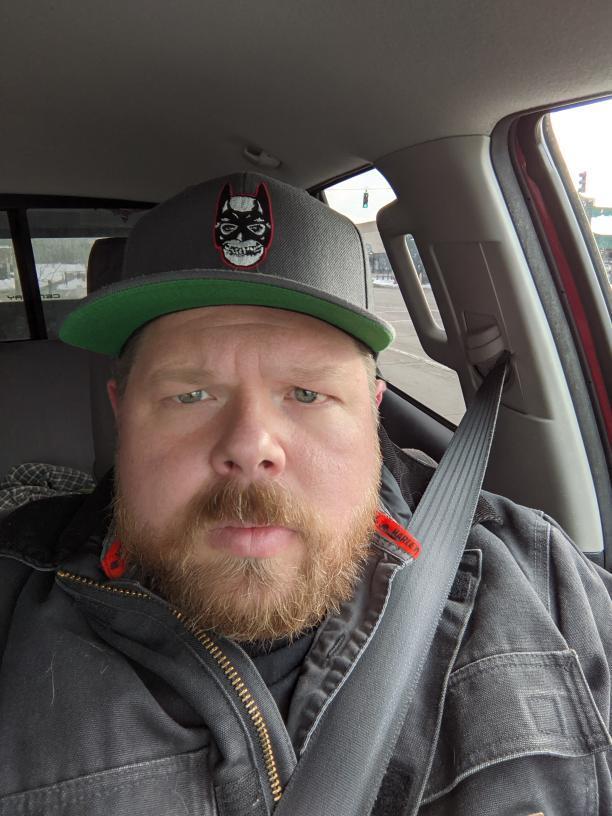 Uncle Mac is a CBFC member and occasional wordsmith for the Midwest Chapter. He's been collecting comics for 30 years, and has been writing reviews for sites like BiffBamPop, as well as on Instagram for the last 2 years. He loves indie comics, The Flash, and his very understanding wife. Check out his Instagram @the_last_highlander and let him know if there is anything you'd like to see him review!